Start Selling notification
Among the best practices to be effective in winning more business is to respond to interest in a timely fashion. Vendor Center makes this easier by notifying you not only when an agency has a question, but right at the moment when they start offering your product or service in their store. As soon as an agency clicks on "Start Selling" in the Marketplace, you will be notified by email and in platform through the notification bell.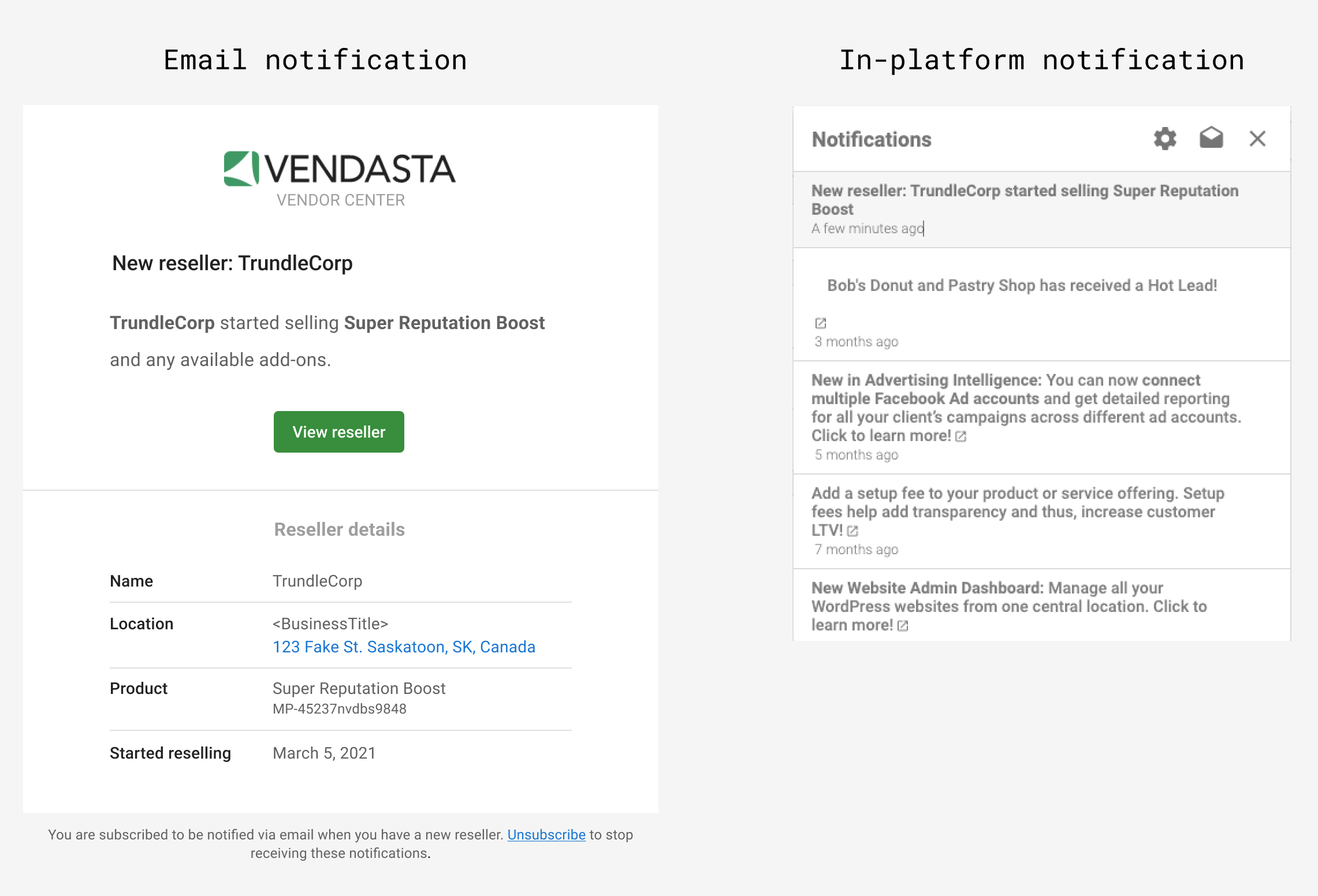 Improved Workflow
Previously the reseller tab was accessible after first selecting a product and then navigating to it's specific reseller information. While the product specific reseller tab is still supported, by introducing the Reseller tab in the Vendor Center navigation menu we've streamlined the workflow to display all of the resellers you might have in one easy to find location.
Improved Reseller Tab
Now that you know an agency has become a reseller, the next step is to segment and qualify those resellers. The improved Reseller tab features an easy to use workflow with customizable tables with relevant information such as name, email, and service tier will help you prioritize discovery calls and identify which resellers you would like to reach out to.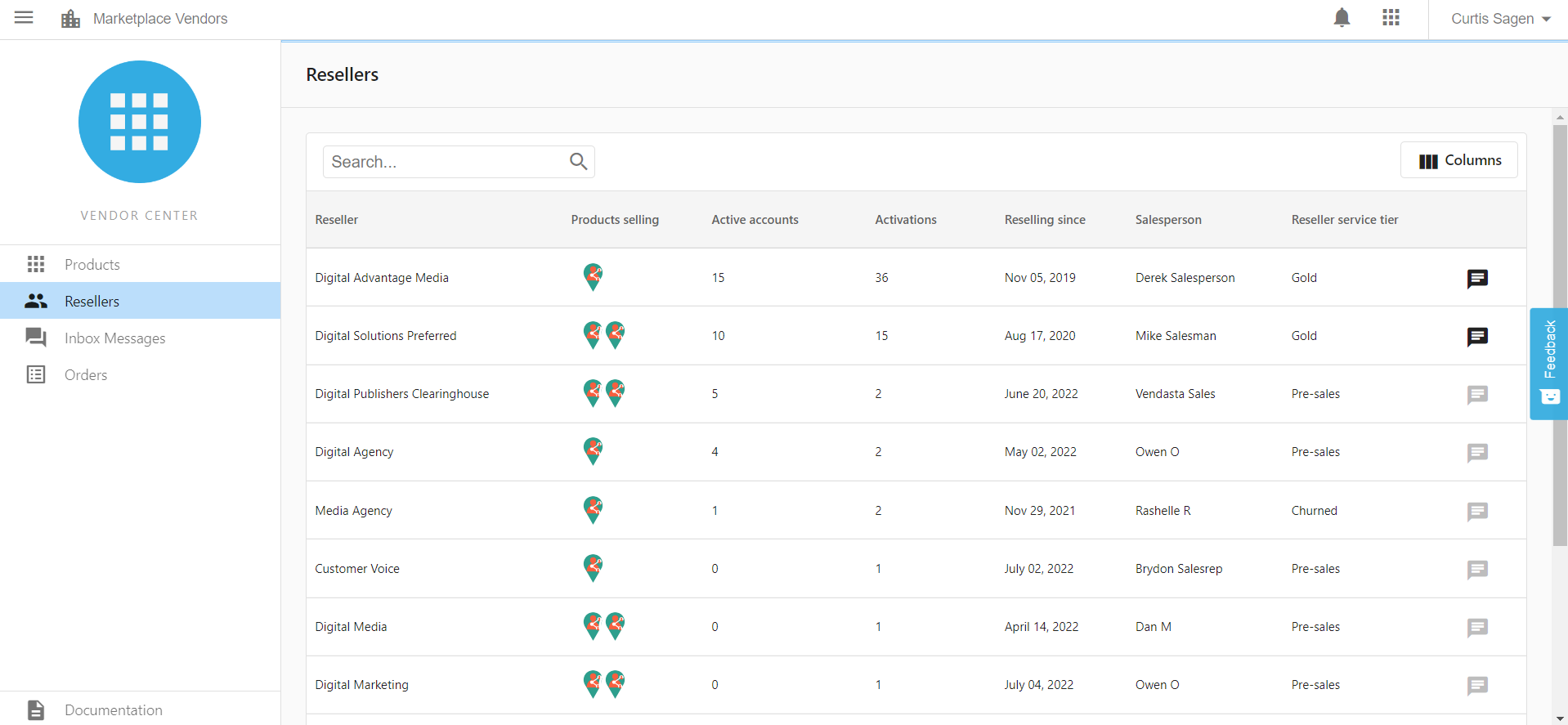 What are the features?
Customizable Table:

Not all information may be relevant or helpful when searching for your ideal customer. By selecting the Columns button in the top right of the Reseller table, you can select what datasets are displayed and in what order they appear.

Products Selling:

You may have multiple products or services available through the Marketplace. By highlighting what the reseller is offering to their clients, you will have more insight on the needs of the reseller and their clients before a discovery call.

Sales Rep and Service Tier:

A common question vendors have is who they can reach out to and work with at Vendasta when crafting a strategy with a reseller, or overcoming an obstacle in the communication or sales cycle. This is especially important when working with Platinum or Gold tier resellers that require a different approach due to the size of the agency.

Inbox Messaging:

Vendors can provide their resellers with the highest communication and customer service level through Inbox

.

It can also function as a single point of truth for communication since it removes the distractions from emails.
Current release limitations
Products sold displayed are Vendor specific:

While a reseller may be selling multiple products that cover different customer needs, the current release only surfaces what products of yours the reseller is offering to their clients.

Active Accounts displayed are Vendor specific:

Active Accounts only displays the accounts with your products being sold, not the total number of paying accounts that reseller may have across all products and services.

Columns are not filterable:

Currently the information provided in the columns can be sorted but not filtered. For example resellers can be sorted ascending, descending, or alphabetical based on the selected column.
In Platform Communication

Now that you have been notified of interest in your products and qualified the reseller, the next step in growing your business is communication.
With the introduction of Inbox messages, communication is only one click away using Inbox without worrying that the messages are lost or undelivered. After clicking on the message icon on the right side of the Reseller information, the Inbox messaging window will open where you can send and receive direct messages to and from your resellers. To learn more about Inbox, click here.