What is it?
The Review Display Widget displays reviews left by a customer on the client's My Listing page (and those left on your preferred sites such as Google and Facebook if you are using the Pro version). Users can customize the Display Widget to match the look and feel of their website using a variety of options shown below.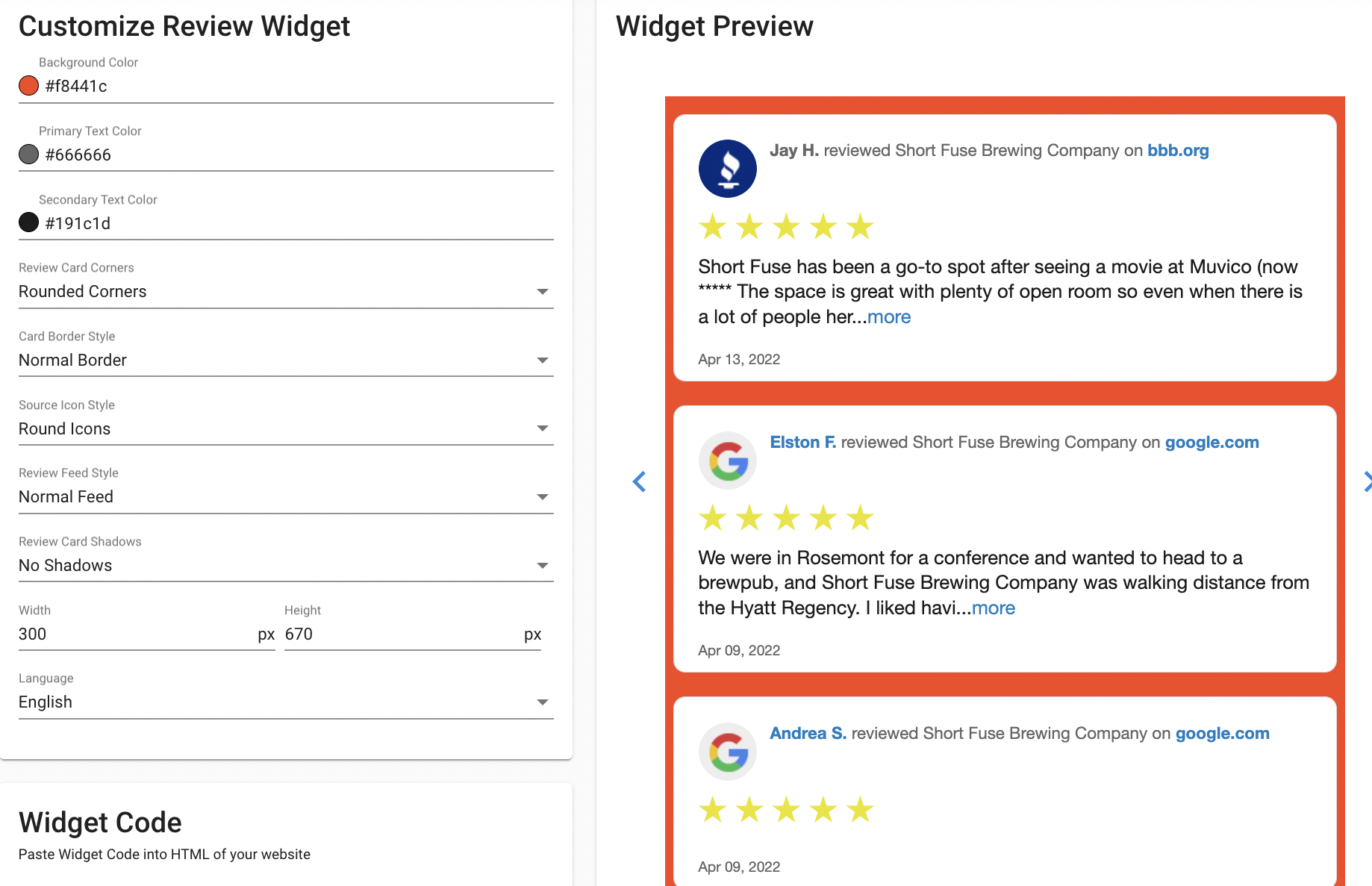 To customize the Review Display Widget, follow these steps:
Go to Business App > Reputation Management > Reviews

Select "Review Display Widget" in the menu

The Customize Review Widget interface will appear

Select the areas you want to change:

Background color

Title text color

Body text color

Card corners

Card border

Source Icon style

Feed style

Shadows

Width & height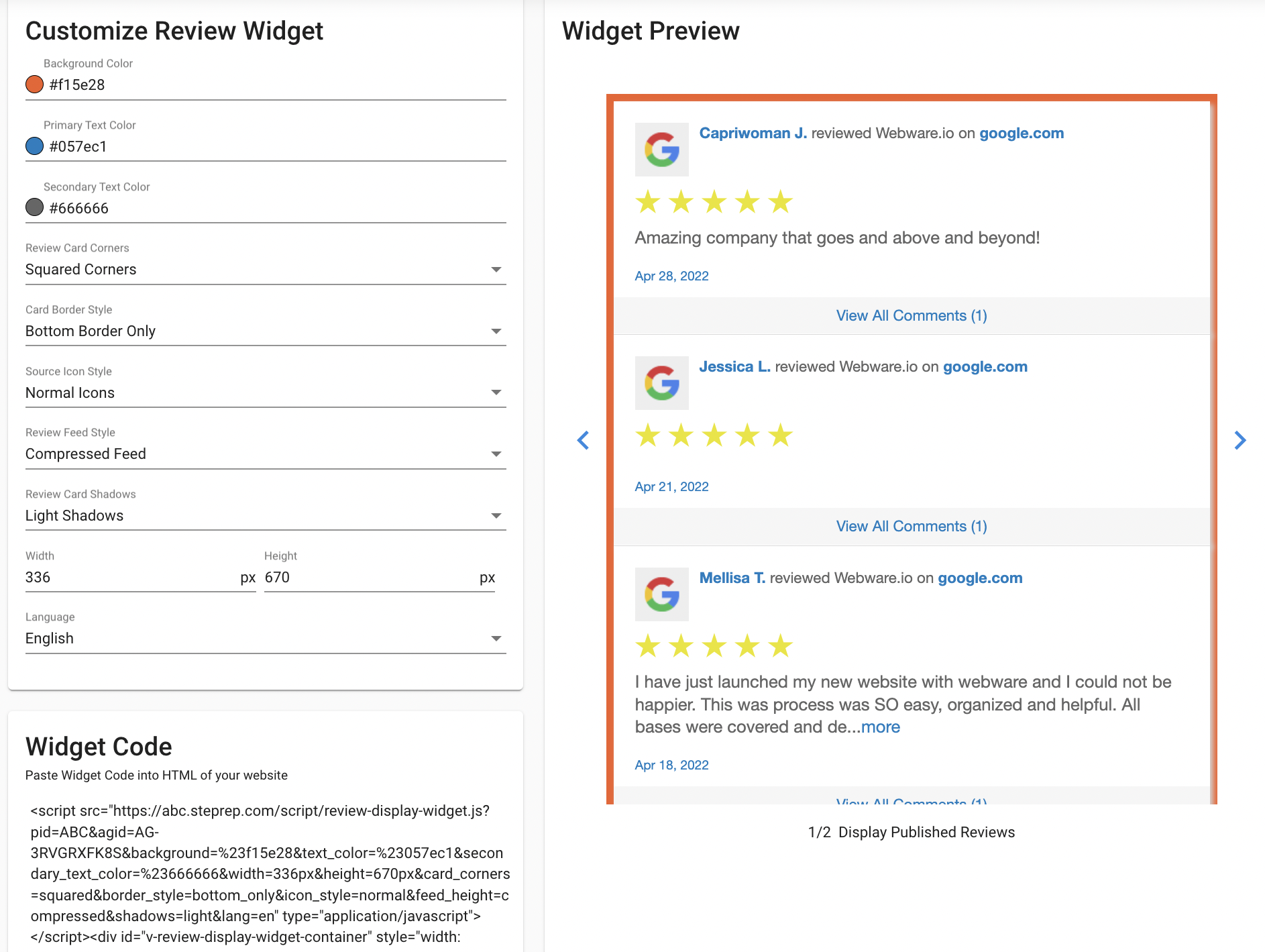 The Widget Code will update according to your changes and you will see how the Display Widget will appear in the Widget Preview. Simply copy the Widget Code and paste into the source code of your website.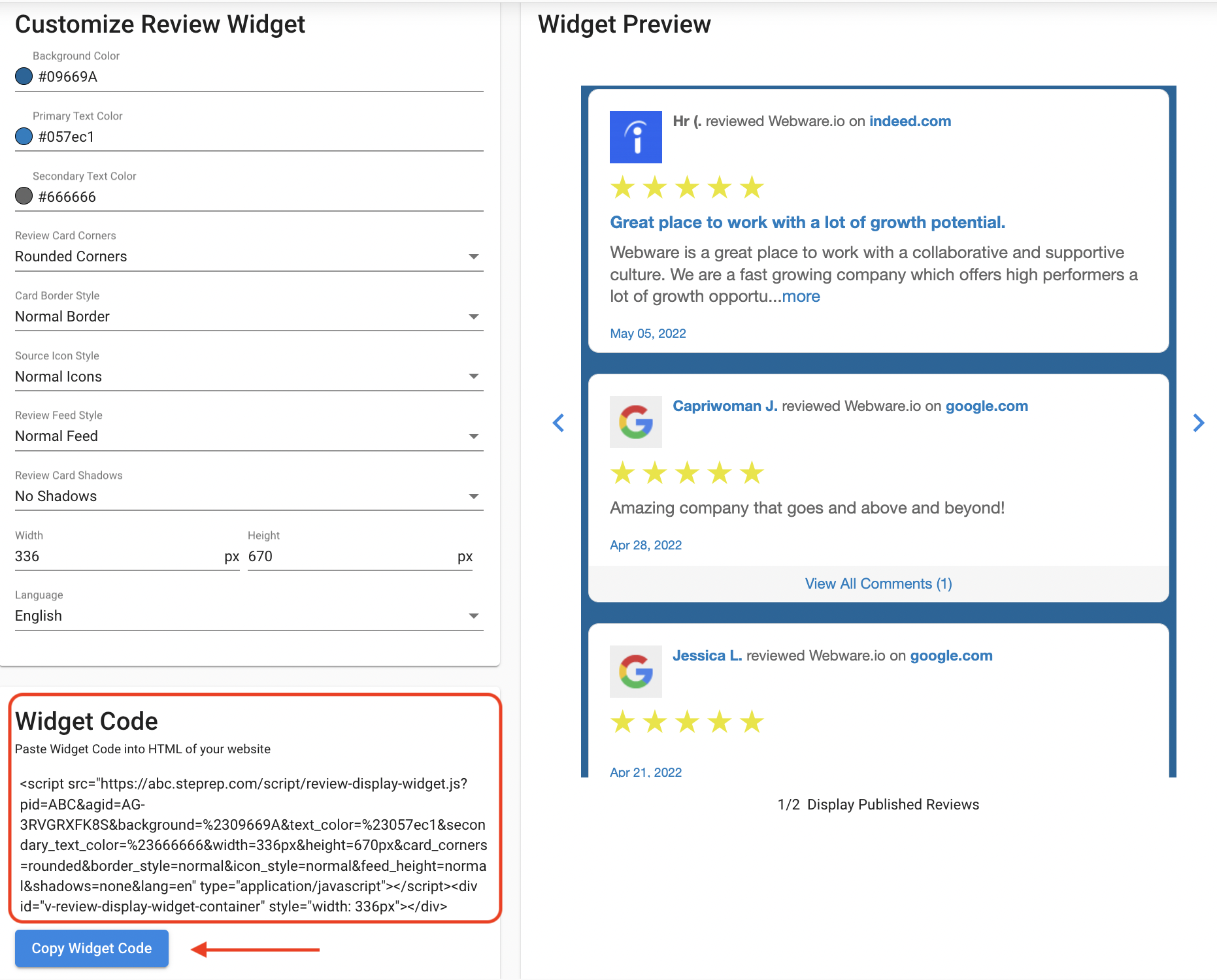 You may also choose which reviews you would like to publish. Read more about how in this article: Review Display Widget vs. Review Display Widget Pro.
There may be certain reviews you do not want published so follow the instructions here on how to remove specific reviews from displaying in the Display Widget. The Review Display Widget may have a positive impact on the search results for your website, which you can learn more about here: The Review Display Widget improves SEO.