If a published email campaign has not had any accounts added to it yet, it can be unpublished by clicking the blue "Unpublish" button in the top right.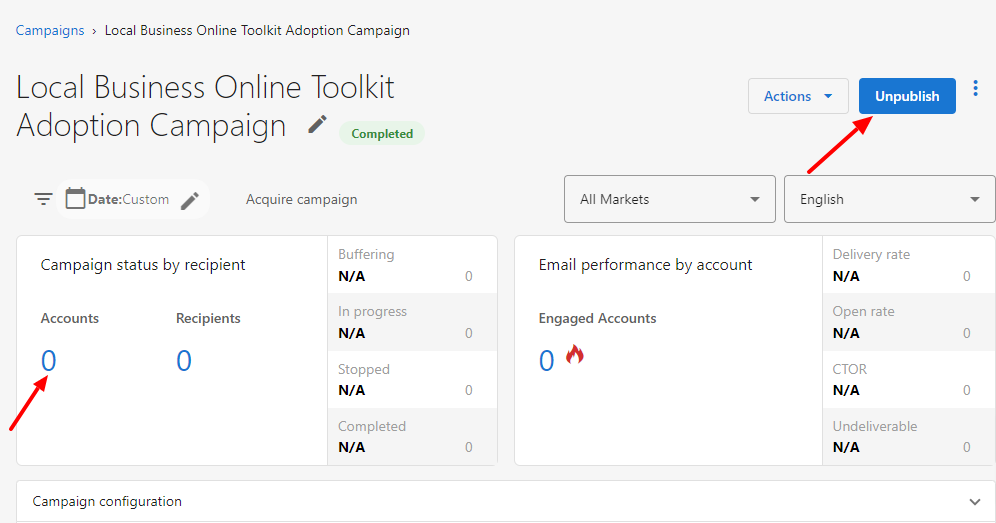 Please note: Once an email campaign has an account added to it, it cannot be unpublished.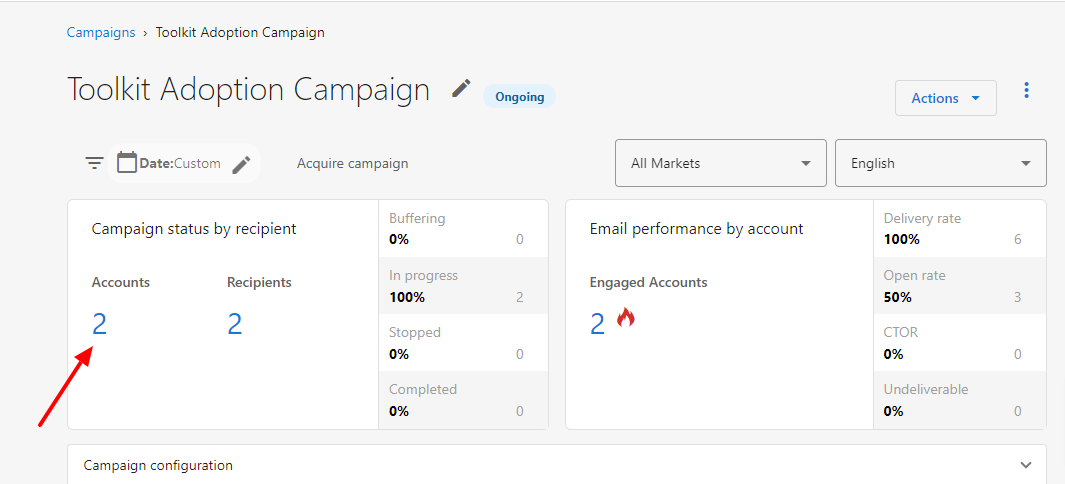 Instead, you can pause the email campaign, and then Copy it to make the necessary changes.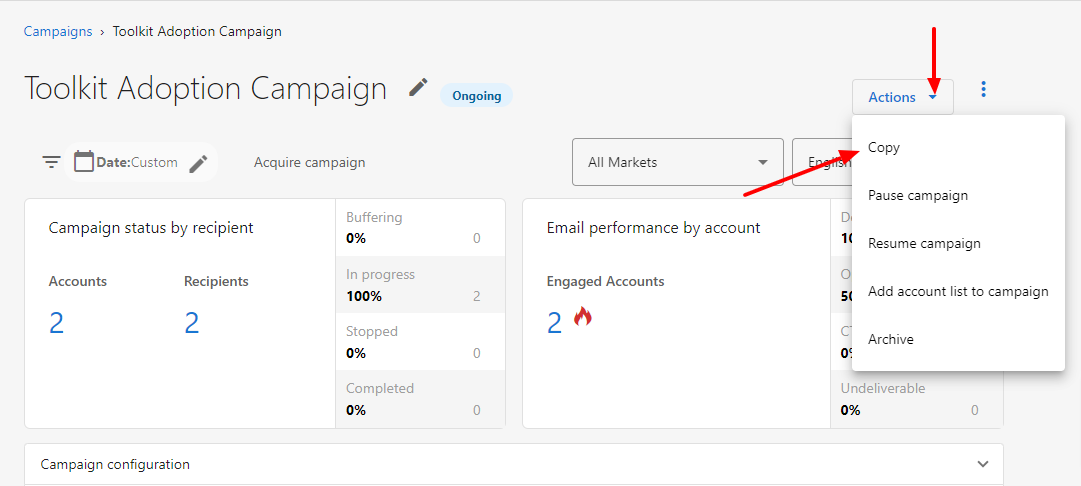 If you would like to 'resume' the email campaign once it has been edited, we recommend following the steps in this article.