To achieve this here is how!
Step 1: Navigate to Partner Center
Step 2: Click on the Administration tab > Customize
Step 3: Under Business App settings, scroll down to Global Notification Banner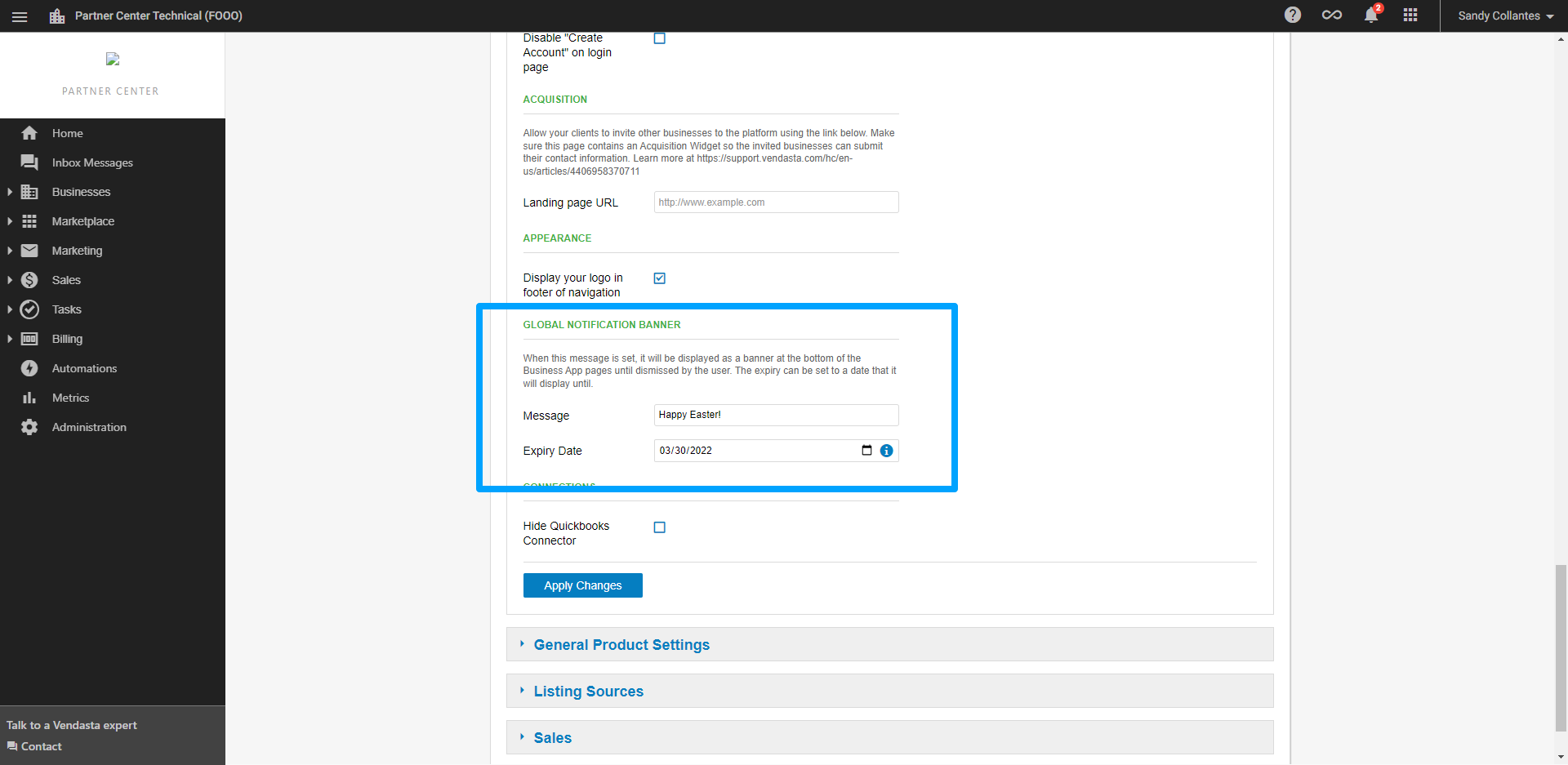 The message will be displayed as a banner at the bottom of the Business App pages until dismissed by the user. You can also set the expiry date for the message.