You can post a notification banner for all users in Business App by adding a message in your Partner Center settings:
1) Navigate to Partner Center.
2) Click on Administration > Customize.
3) Under "Business App Settings", scroll down to "Global Notification Banner".

4) Add your message and an expiry date. This message will appear for users until they dismiss it or it expires.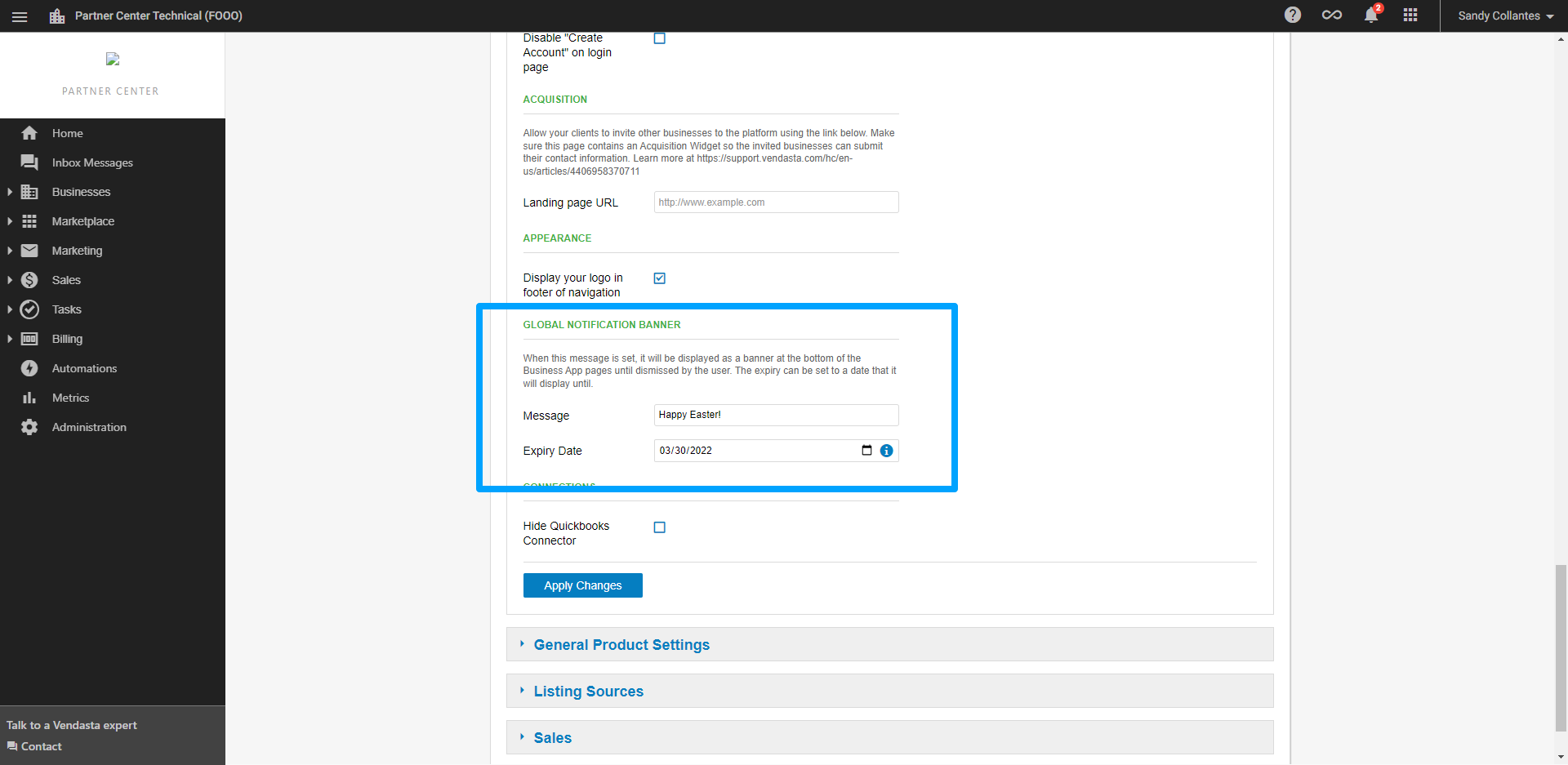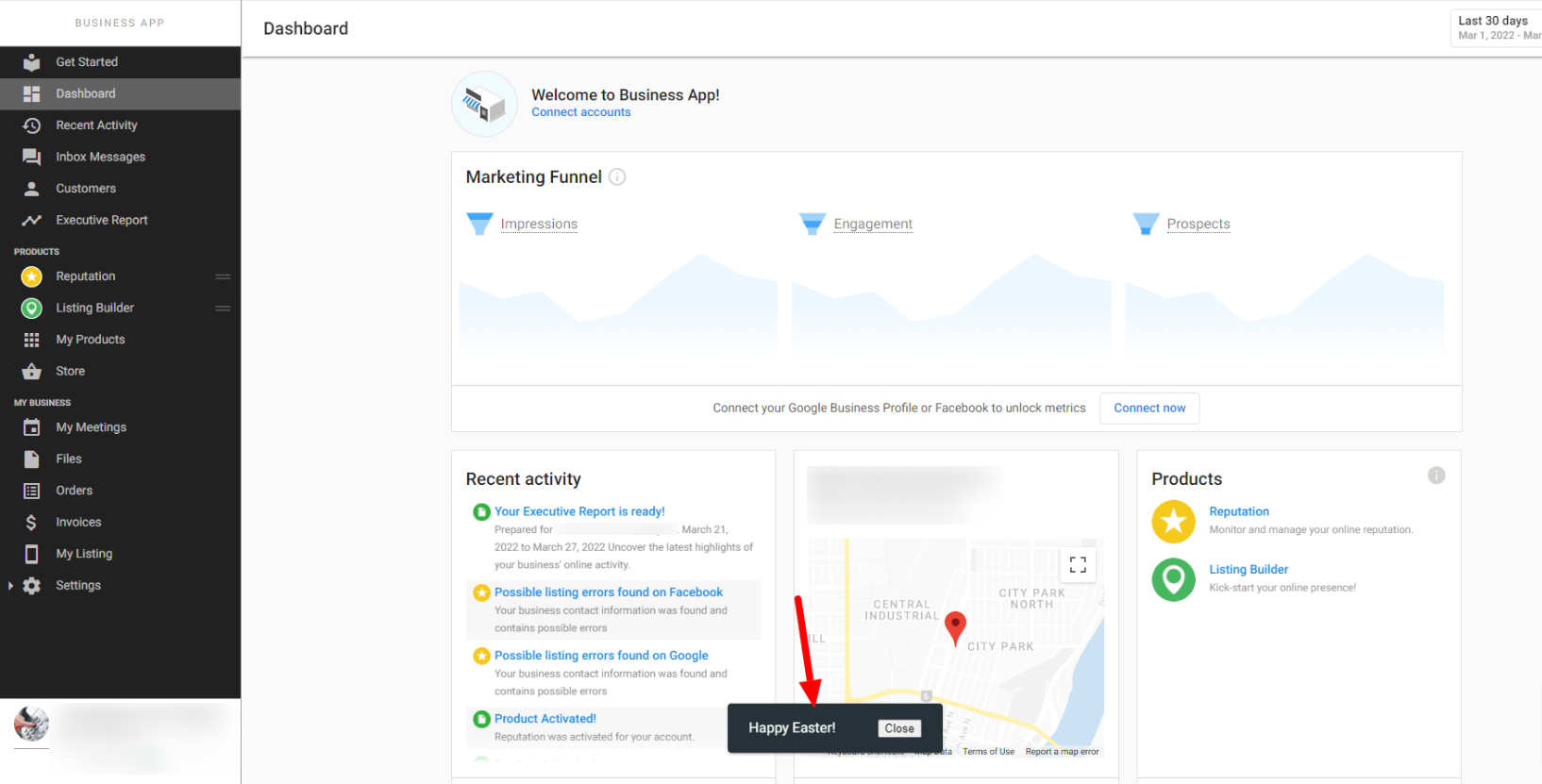 Walkthrough Video