When a new customer signs up for an account through the acquisition widget they will not be automatically sent the New User Welcome email that you would normally associate with new user creation. In order to have a welcome email sent, you will need to add a Welcome Email campaign to the widget when creating it.

Step 1: You can add a campaign when creating or editing an acquisition widget by selecting the campaign line.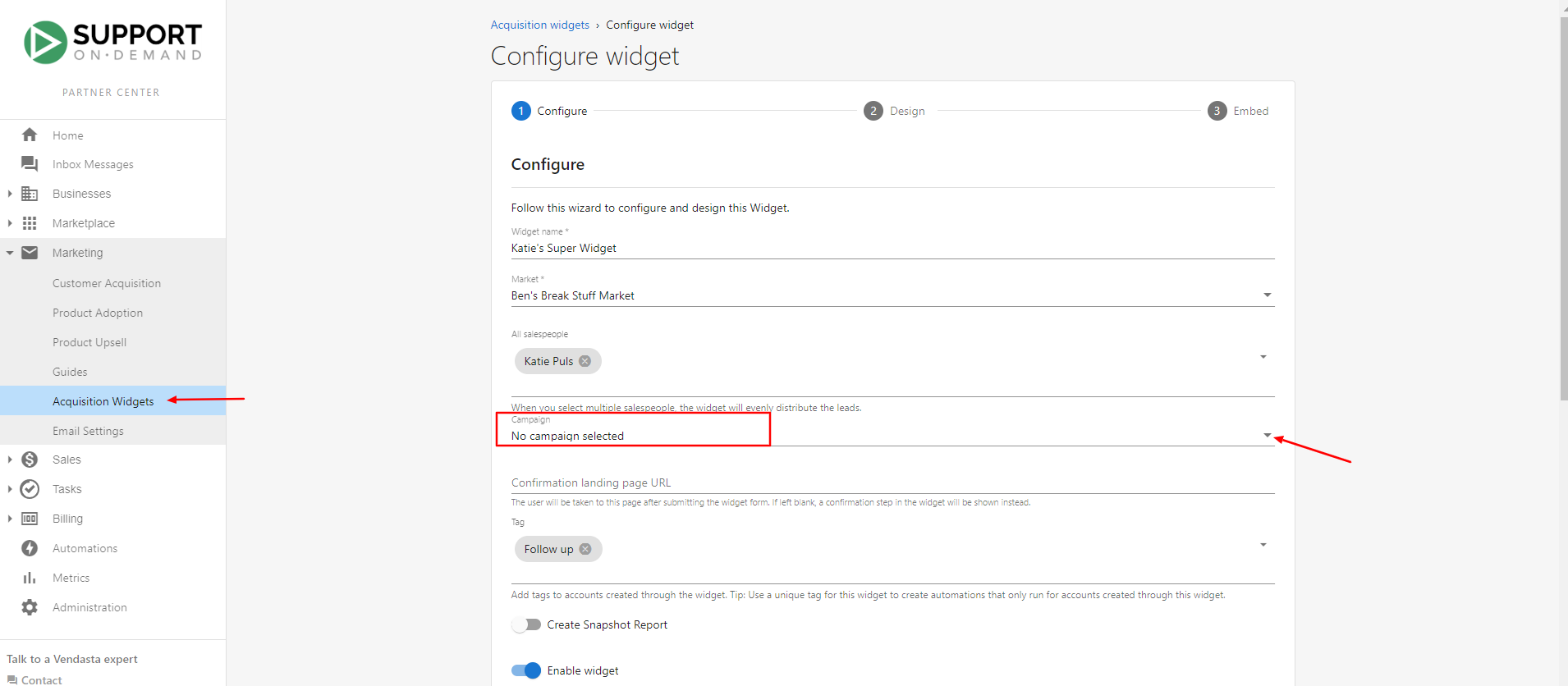 Step 2: From the drop-down list, select the applicable campaign name.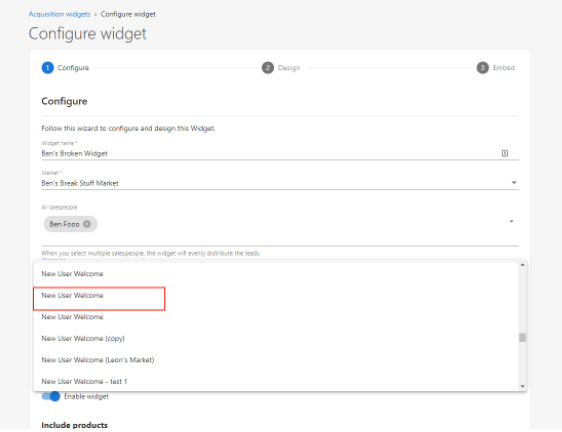 Step 3: Once the desired campaign is selected, click 'Save and Continue' to move to the next step in the creation of the widget.