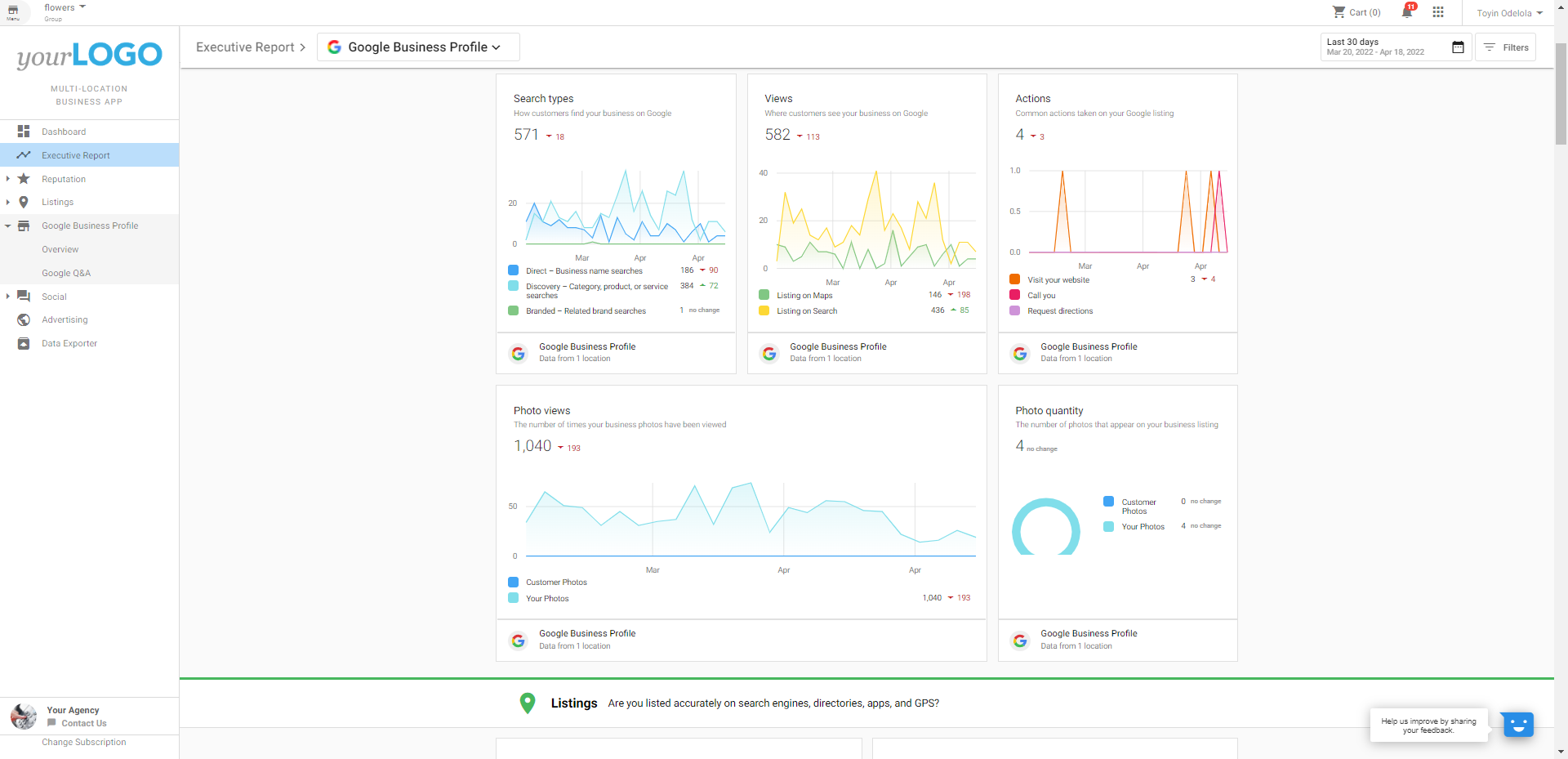 The Multi-Location Executive Report is a powerful roll-up of metrics across any number of business locations. With a custom date selector and filtering, it's easy to slice the data to see trends in marketing performance across a Multi-Location Group.
Available in Multi-Location Business App and fully white-labeled, this report allows for powerful needs analysis and proof-of-performance reporting.
Use it to prospect
Multi-Location Executive Report shows the marketing data that's been collected for all your business accounts. This means that you can run Snapshot Reports for a group of locations, and then view that data inside Multi-Location Business App to help users see opportunities for improvement.
Use it for proof-of-performance reporting
Trend lines and delta-change numbers are a key feature of Executive Reporting, allowing you to show short or large-scale change across many accounts, and prove the impact your work has been having.
Key Features
Fast data –

Slice-and-dice large data sets quickly.

Short-term changes and long-term trends –

Compare metrics period-over-period with a custom date selection.

White-labeled – The report is your own, complete with

your logo and branding.

Filtering – Filter

by geography, business category, region, groups of locations, or listing/review sources.
What data is currently available?
Currently, the report includes the following:
Google Business Profile

Advertising Intelligence

Google Analytics

Reputation

Top Review Sources

Recent Reviews

Review Rating

Review Volume

Average Time to Response

Listings data

Social media (powered by Social Marketing)

Afterward, we'll expand it to include more Marketplace products and third-party metric sources.