Once an automation is on, you can monitor its activity in the Activity tab. When the platform performs a workflow action, you'll see it appear in this table.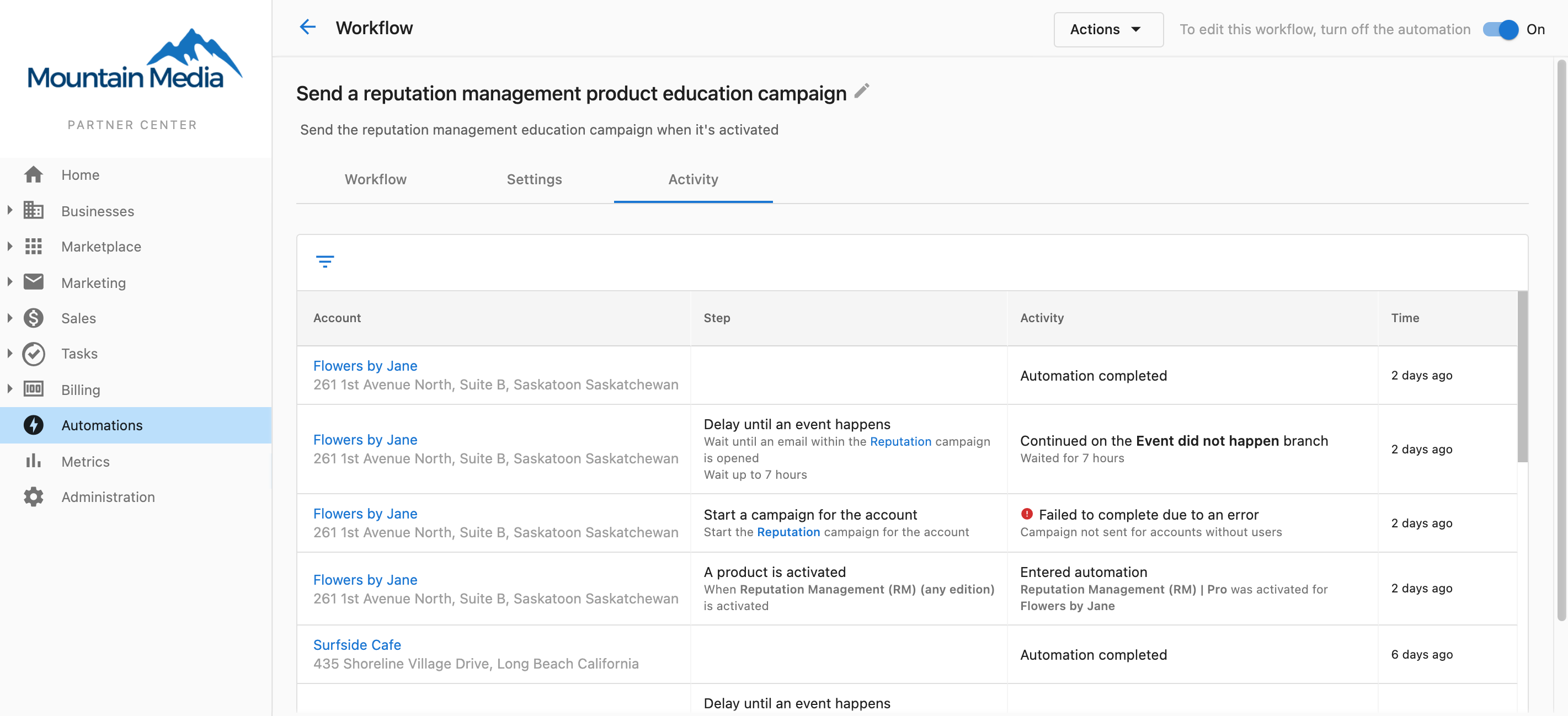 In the Filters area, you can:
Show events that didn't start

Show events with errors

Filter the events by a specific entity

Handling Errors in the Activity Table
If a running automation is set to stop on errors (in the Settings tab), if errors are on a step, then you are able to continue on a new step through the Activity table.

When clicking Continue on new step, a modal will pop up allowing you to choose a named step to restart the automation run on.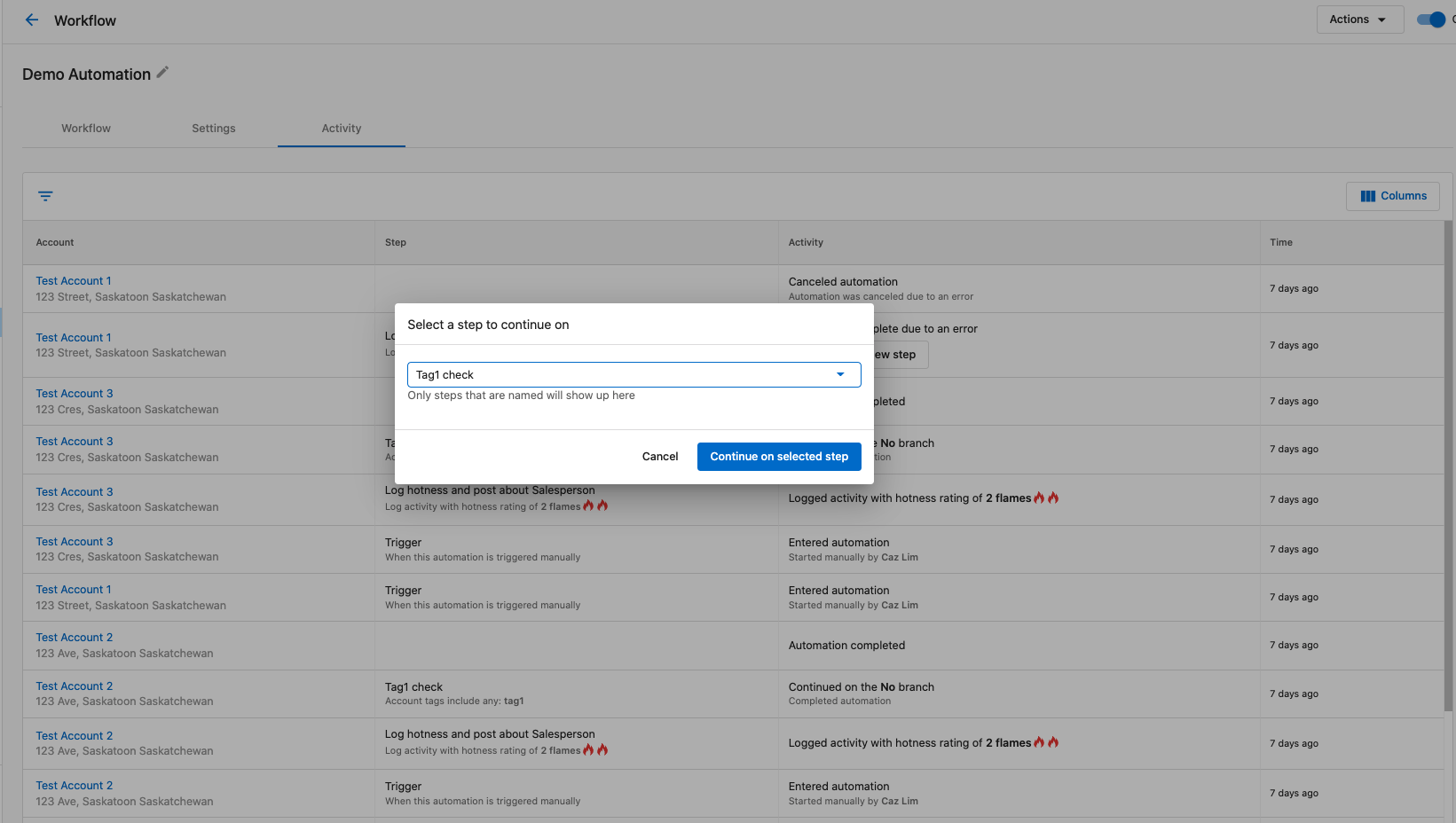 End Runs in the Activity Table
Some automation runs may stay in a certain step in their workflow for extended periods of time (for example, any delay or delay until step). In these cases, you'll see activity from that run showing as 'Processing' in the Activity Table. If you would like to end the run and no longer proceed to the next steps, you can click the "End run" button and it will complete the automation.