The Inbox Messages tab in the Business App can be turned off under the user-level settings in the Partner Center.
In the Partner Center > Navigate to Businesses tab > Users

Click on the checkbox to select the user(s) > click on '

Bulk Update x users'


  3. Under the 'Tab Access' settings > click the drop-down arrow next to ''Inbox Messages'' and select ''Turn Off," then Apply Changes to Users.
You can also turn Inbox off by default for all users via the Customize section in Administration.
1. In the Partner Center > Navigate to the Administration tab
2. Select the Customize field
3. Click the Business App dropdown > scroll to Tab setting > deselect the "Display the Inbox tab" checkbox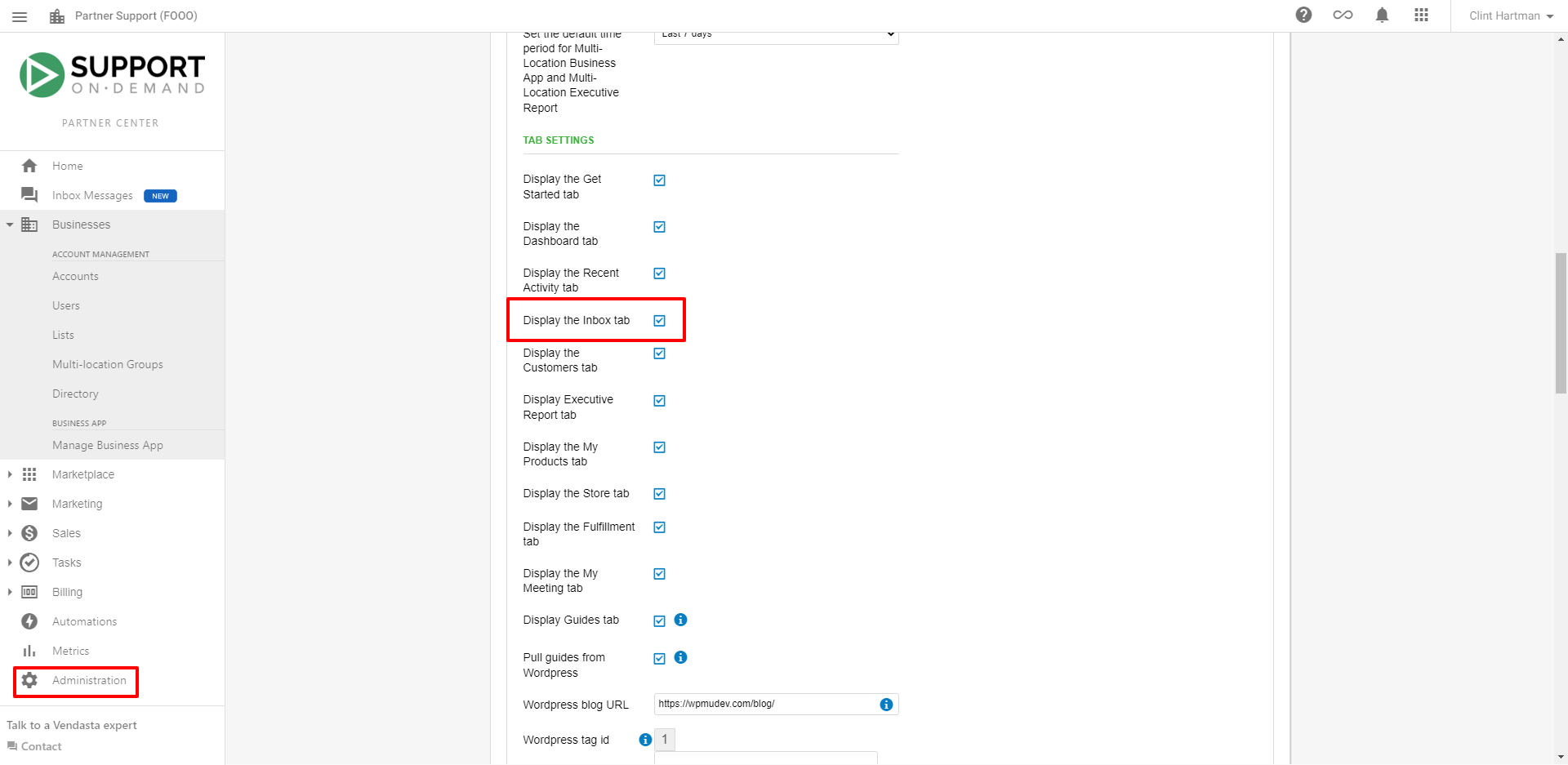 Video Walkthrough