If you send a large volume of commercial emails to Gmail users, you can use Google Postmaster Tools (GPT) to analyze your email performance and help monitor deliverability issues. Google also uses this network to identify bulk emails from non-registered senders and mark them as spam automatically.
Therefore, if you have verified the SPF/DKIM/DMARC records, and still notice that your emails, though delivered, go to spam, this might be an indication to register on Google Postmaster Tool as a bulk sender.
This is how to register as a bulk sender:
Step 1: Navigate to the email settings, either in Partner Center > Marketing > Email settings, or the client's domain in Business App; Settings > Email configuration.
Click on the postmaster link.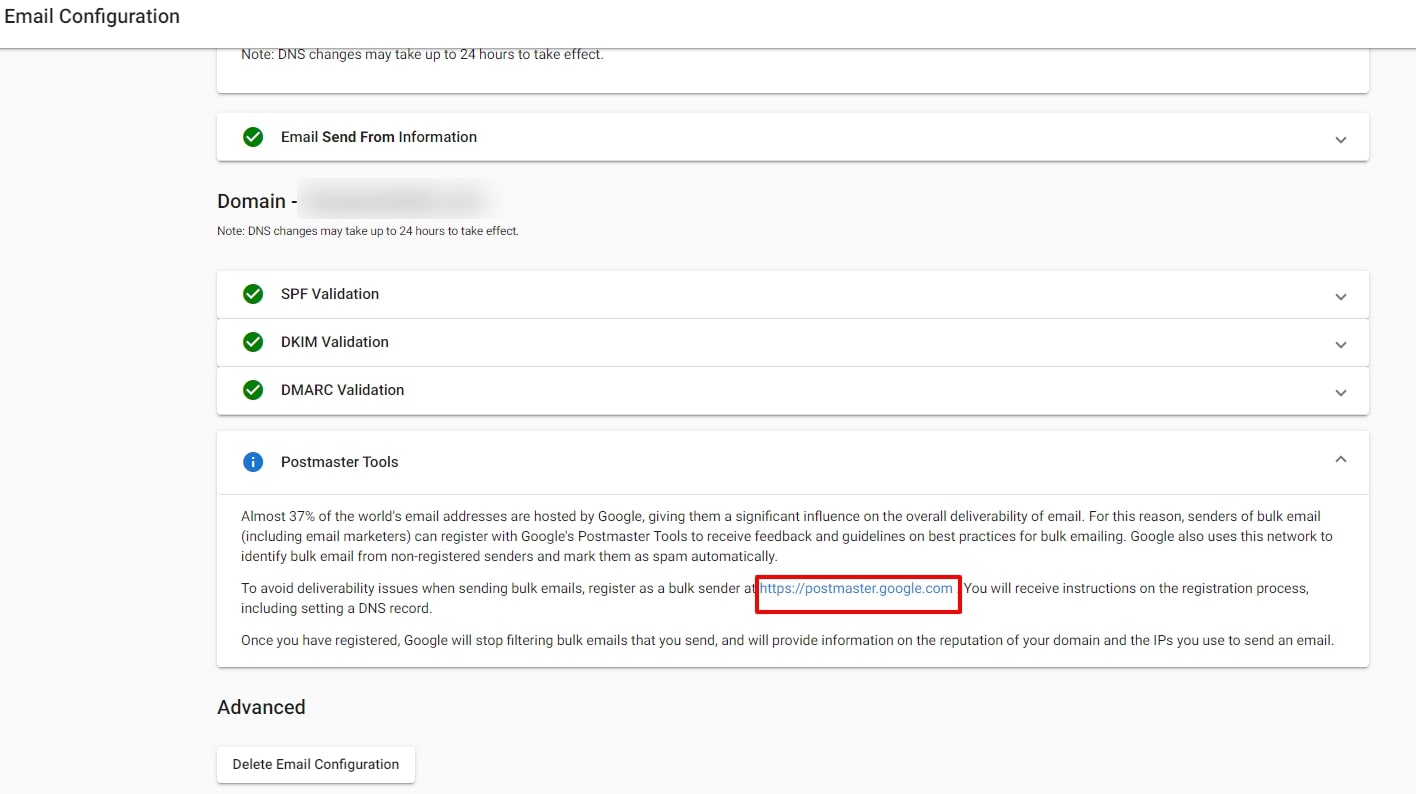 Step 2: 'Click Get Started'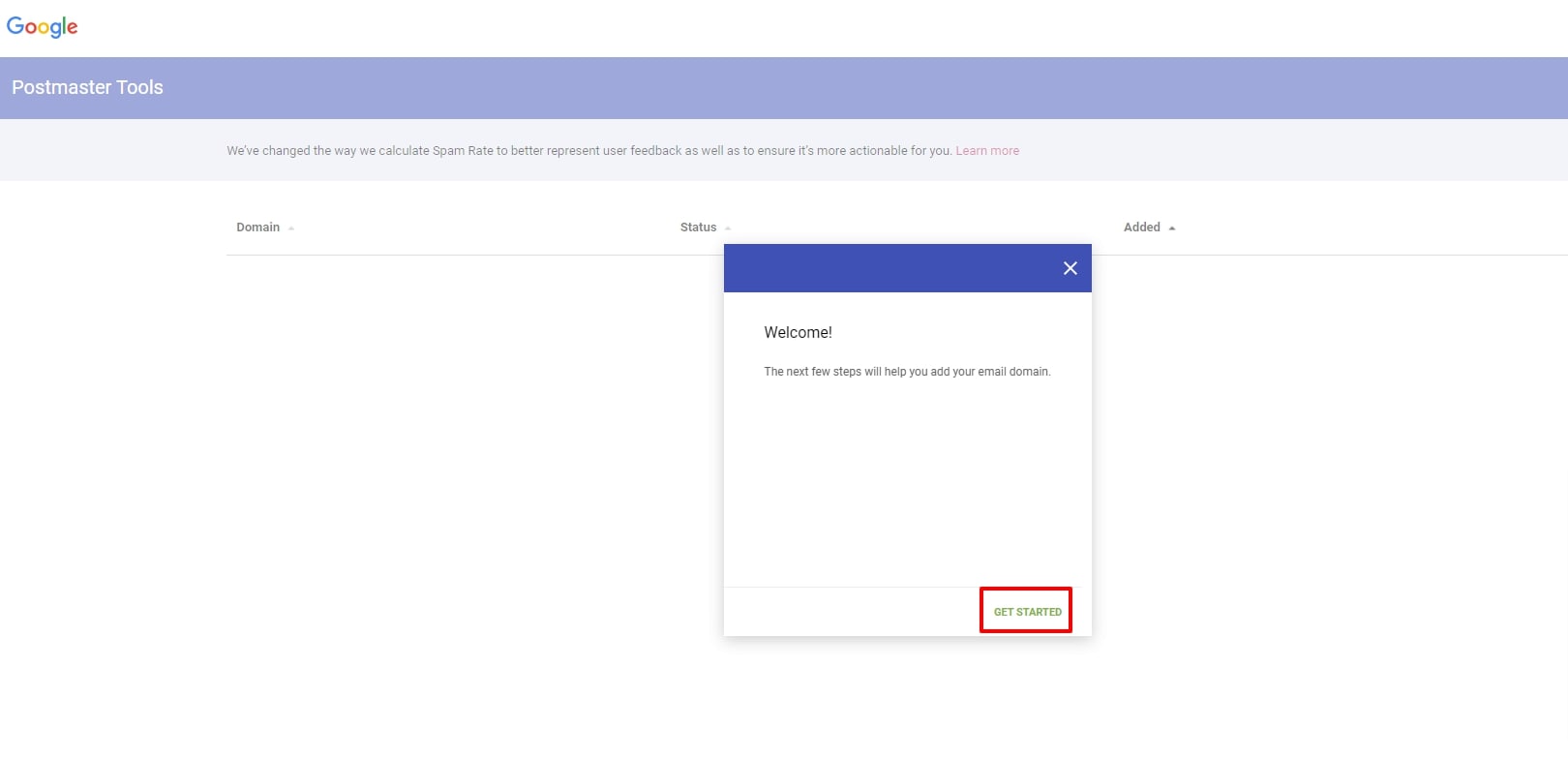 Step 3: Enter the domain name and click next.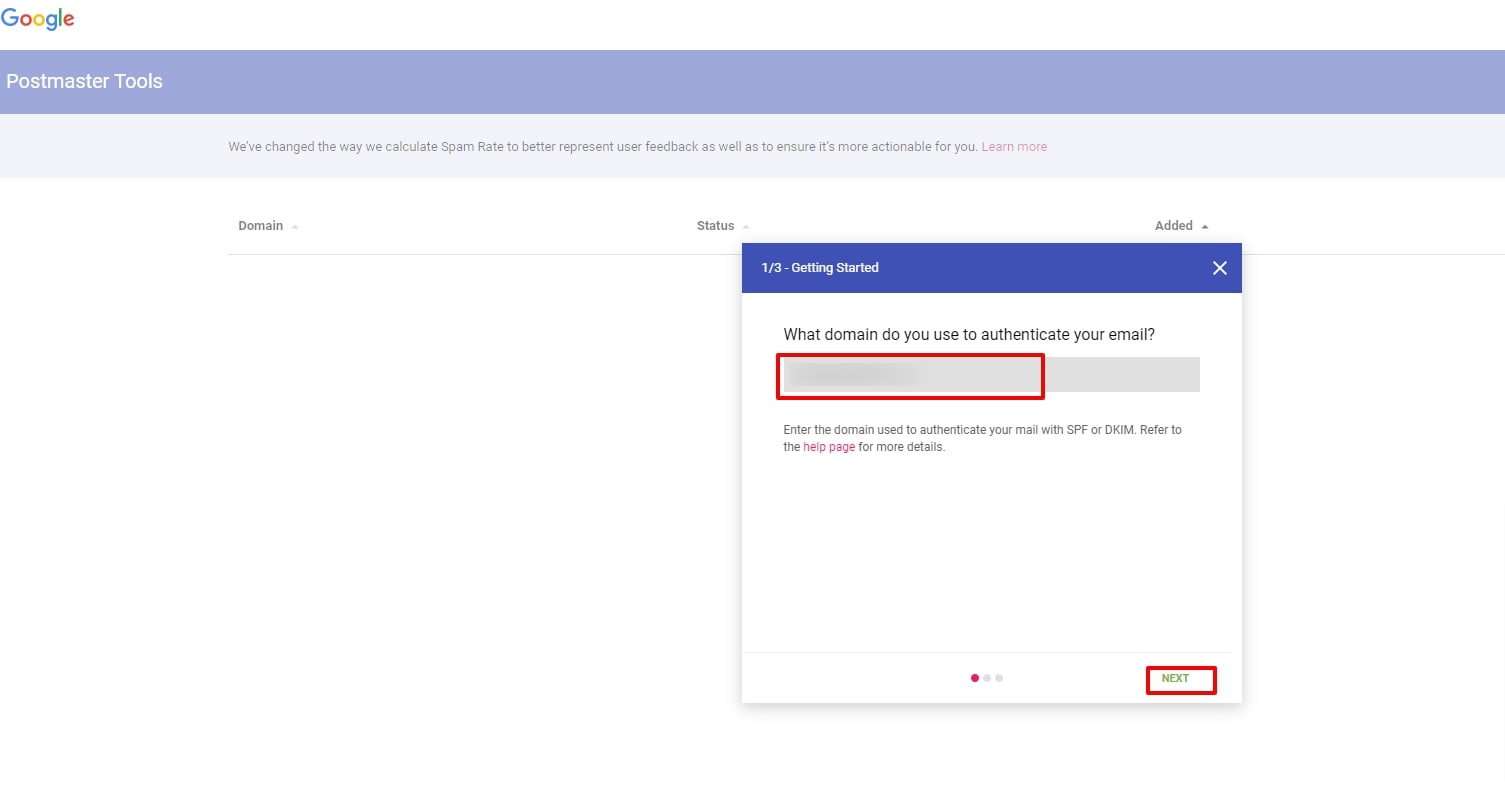 Step 4: A unique verification TXT record will appear by default that must be added as a TXT record into your domain's DNS to prove domain ownership.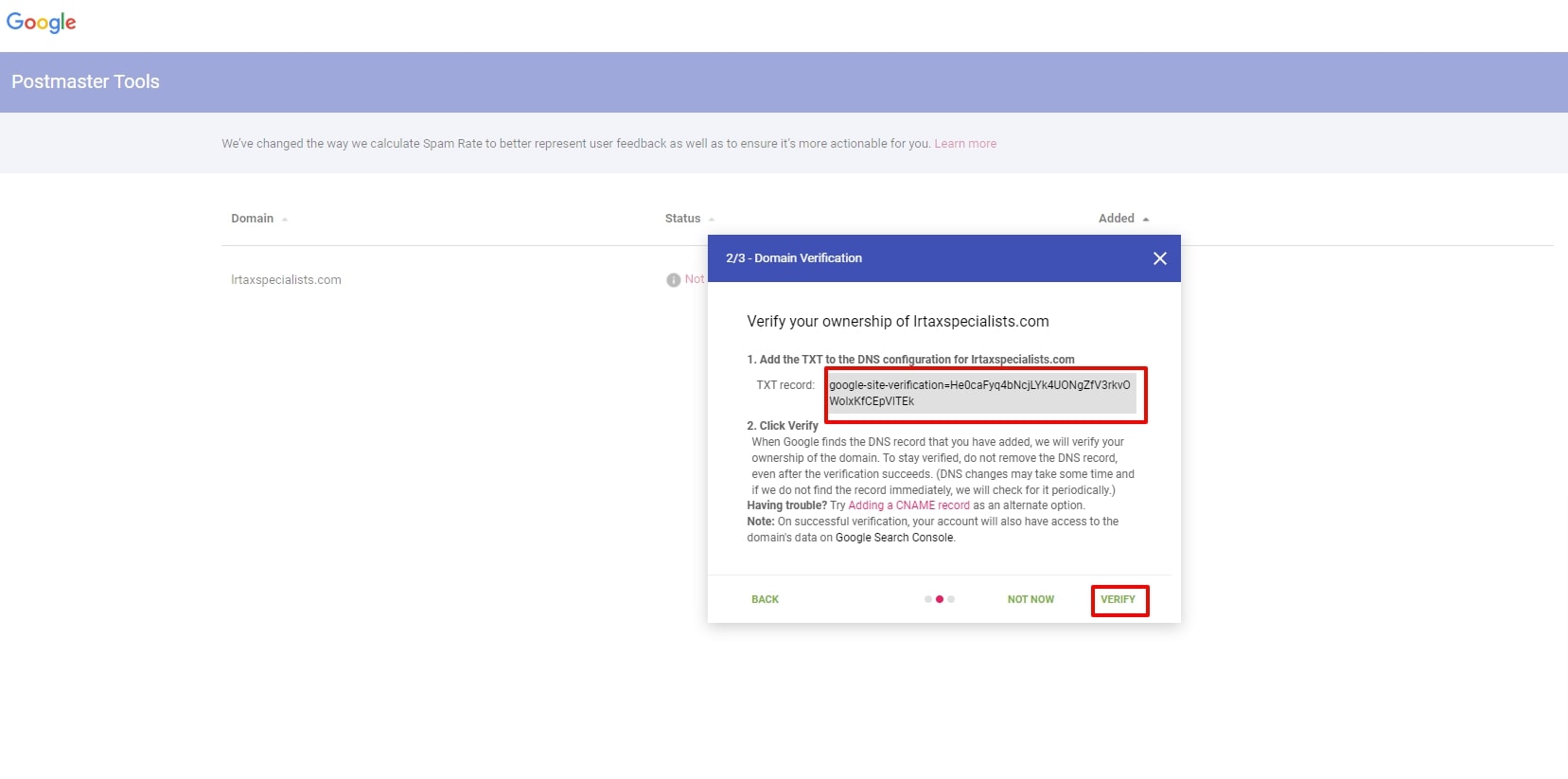 Step 5: If you encounter issues with verifying the domain with the TXT record, trigger and add the CNAME records into your domain's DNS to prove domain ownership.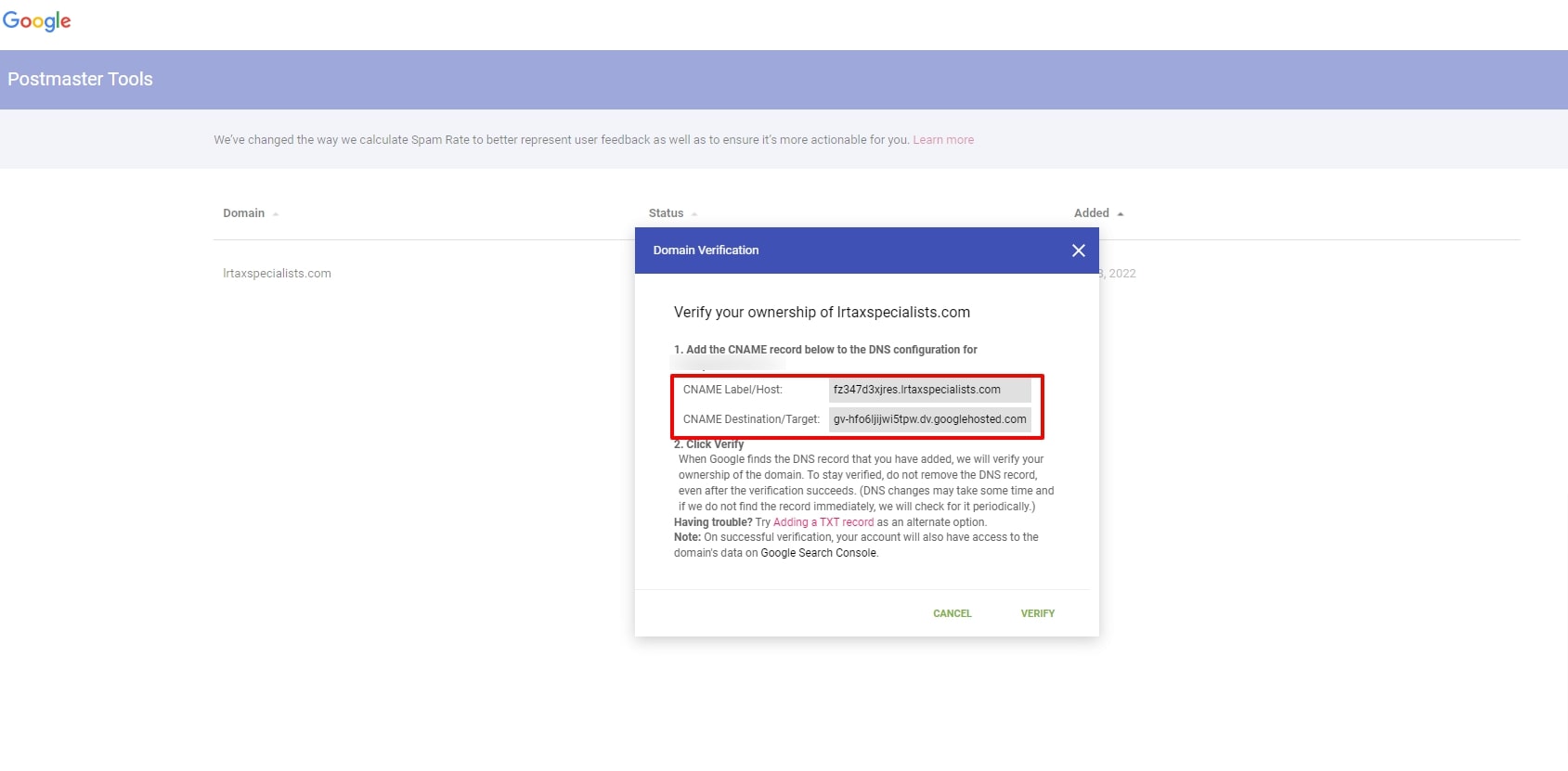 Step 6: After adding your TXT or CNAME record, go back into Postmaster Tools and hover over the requested domain, and click the "More⋮" icon to the right of the domain.
Step 7: Click "Verify" next to the domain.