Automations are a tool you can use to automate your sales and marketing processes. Map out your personalized workflows in our simple builder and watch your business grow. 
An automation workflow is simply a set of instructions that tell the platform "when this specific trigger happens, then perform this action." For example, "When a new client is added, then assign a salesperson to the account."
Here are some ideas of how you can use Automations.
Welcome new clients
When an account is created, automatically send an email campaign to welcome them to the platform. Assign a salesperson to that account, and create a task for the salesperson to connect personally with the client. 
Drive product upgrades
When your clients activate a Standard product, automatically send them an email campaign outlining the benefits of the Pro edition. Set the automation to log your lead's activity in the Sales & Success Center, and notify your team when your customers open or click through an email.
Keep track of failed payments 
When your customer has a failed payment, receive a notification so you can follow up with them quickly.
You can find more ideas in this article: Automation examples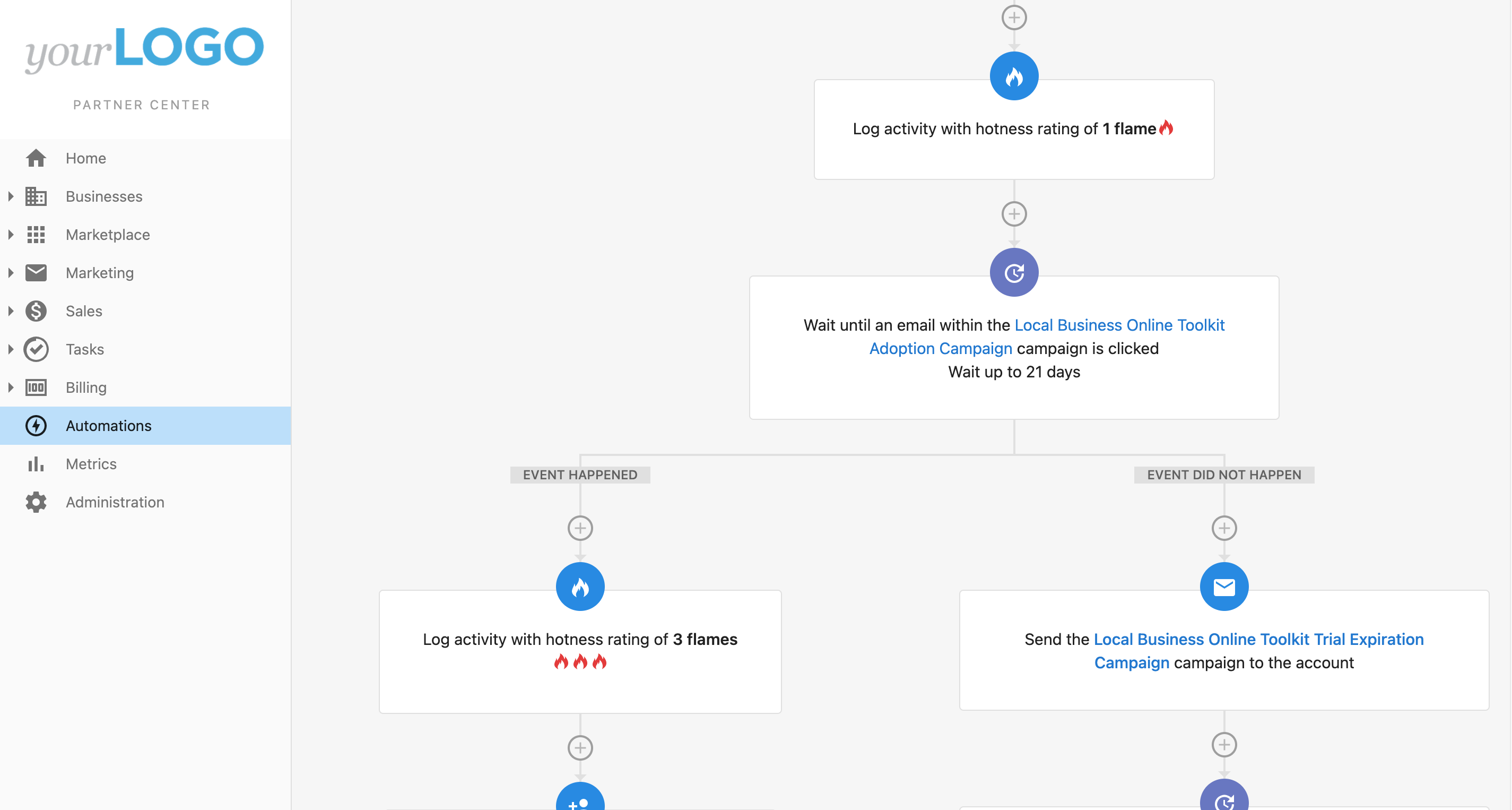 Looking for more information?
Here are some helpful links: