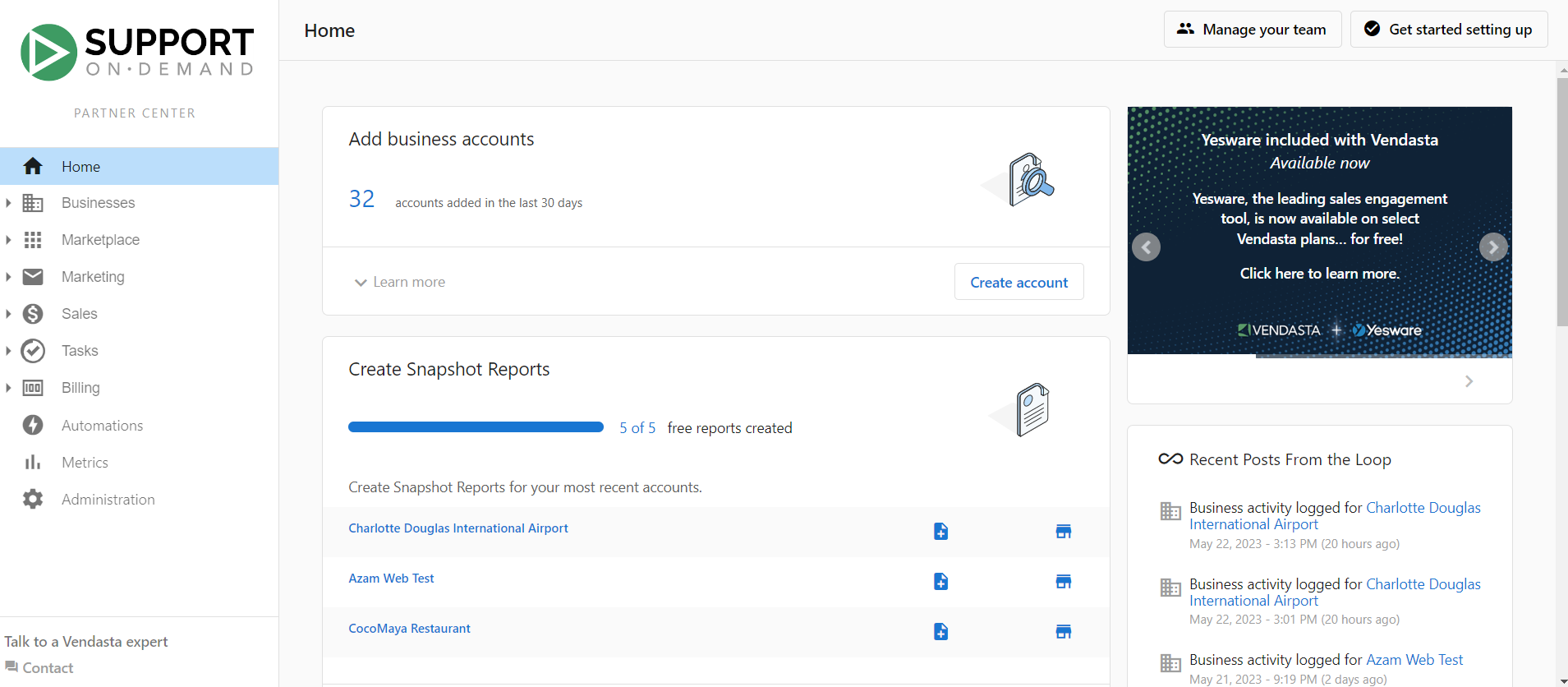 Partner Center is your gateway to Vendasta's powerful platform.
In Partner Center, you can...
Manage accounts
Manage users
Start selling and activate products
Set up your store
Manage other admins
Configure multi-location groups*
Publish and track marketing campaigns*
Create Acquisition Widgets*
Manage orders*
Manage salespeople and sales teams*
Manage fulfillment services for multiple clients with Task Manager*
Customize your branding*
* Certain features may only be available on select subscription levels.
All admins can access Partner Center via partners.vendasta.com. Partner Center isn't white-labeled, and the URL isn't customizable.
If you're new to the platform, we highly recommend following our Getting Started Guides and taking courses in the Conquer Local Academy.