Business App is designed to be a central hub for everything you provide to your clients, including access to apps and automated proof-of-performance reporting.
The side navigation menu in Business App allows users to quickly access what's most important. Products are featured right within the navigation, and users can choose which products to feature for quick access.
Sample 1:

Sample 2:

Tabs
The navigation has tabs that are available when features are enabled, and they can be enabled or disabled from Partner Center for your users. Watch the video here.
Get Started
Dashboard
Recent Activity
Inbox Messages
Customers
Executive Report
Products

[All active products appear here]

Store
My Meetings
Guides
Files
Orders
Invoices
My Listing
Settings

Business Profile
Invite Users
Social Connections
Email Configuration
Notification Settings
Billing Settings
Pinning Products
For accounts that have many products, users can 'pin' their favorite products from within the Business App "My Products" tab.
Products available for pinning will display a grey pin icon beside them and when pinned, they immediately move to the top of the Products Card, Navigation, and My Products page, in the order they were pinned.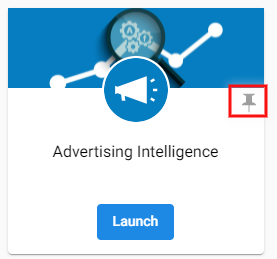 The first four pinned items will also display on the dashboard. Watch the video here.
Customizing Business App Tab Access for Users
As a Partner, you can customize your client experience in Business App by choosing which tabs to have enabled. To customize these tabs for your users, go to Partner Center > Businesses > Users and select all the users you'd like to modify the Tab Access permissions for, and then select the "Bulk Update x Users" button in the top right. Watch the video here.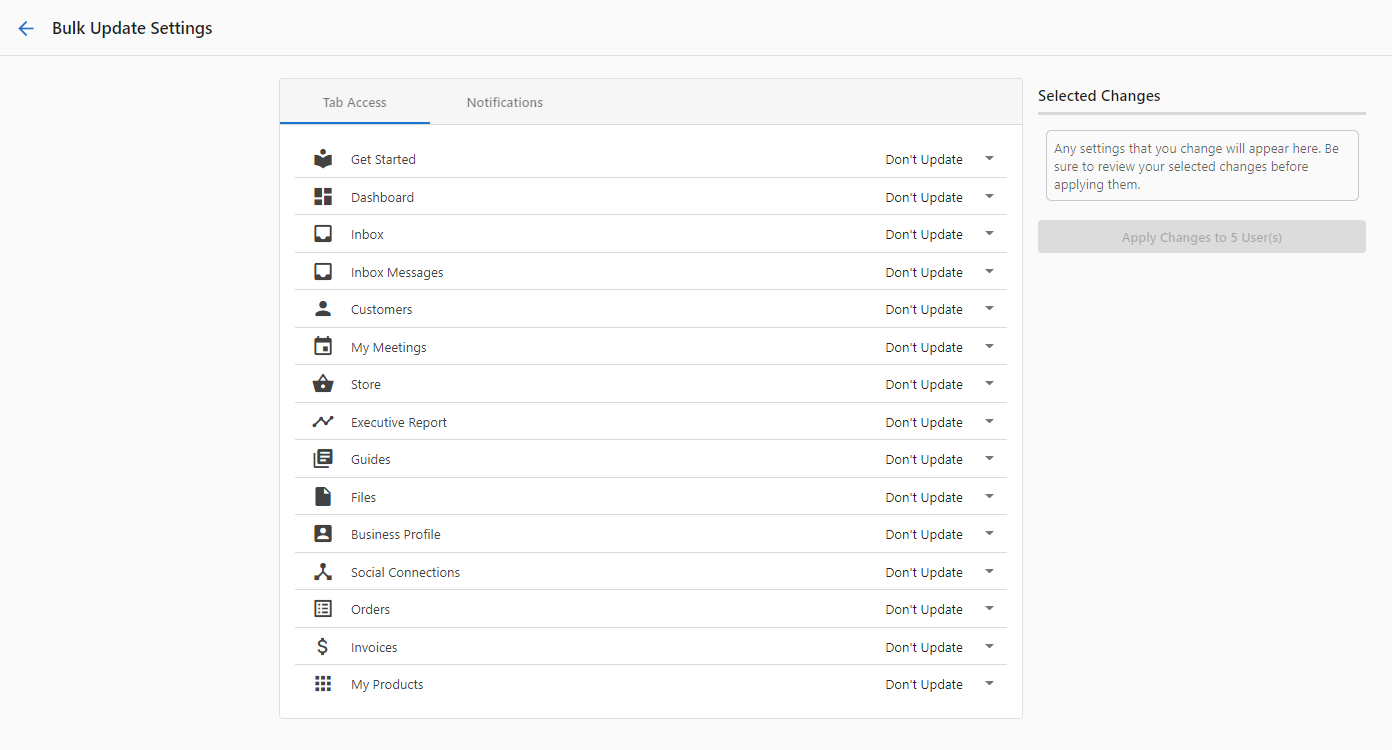 This process can take some time depending on how many users have been selected and how many accounts those users have access to.
By default, new users have access to all tabs. We recommend you give users access to all tabs in Business App so they will enjoy the latest features and improvements as they are released.
Customizing Product Access for Users
To modify which Products a user has access to in Business App, you must click the three dots or kabob menu on a user, then choose Edit Permissions. From here, you can select an account, and choose which tab permissions the user has on each of the accounts they have access to, including individual Products.

Watch the video on how to update default permissions for Business App here.
Watch the video on how to pin products here.
Watch the video on how to update individual user permissions for Business App here.