When a Snapshot Report is created, a demo version of Reputation Management is active for 7 days. When a client decides to purchase Reputation Management Standard/Pro, you will need to convert that trial product to Standard/Pro by following the below steps:
Visit Partner Center at partners.vendasta.com
Click the Businesses tab, and select Accounts.
Search for the account in question.
Once you have located the account you would like to upgrade, click on the account name.
Select the three dots menu to the right of the Reputation Management Trial product and click Upgrade from Trial.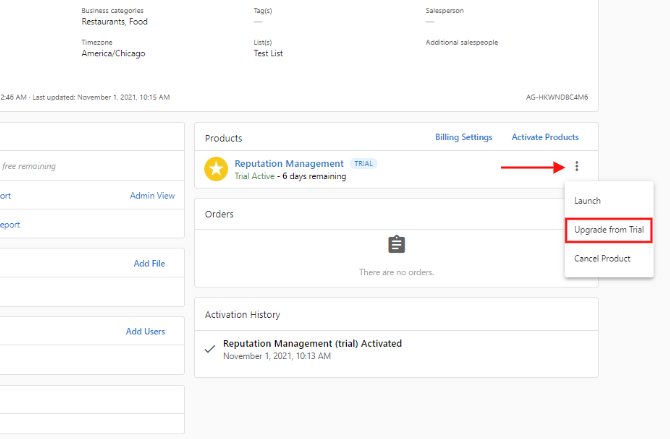 6. Choose a version of the Reputation Management product - Pro. Due to a system update, please reach out to support@vendasta.com if you would like to activate the Standard version of the product.
7. Check the box to consent to charges, then click on Upgrade to Paid.