From Reputation Management, go to Reviews > Manage Reviews.
You can respond directly to Google, Facebook, and My Listing reviews from this page. The Google and Facebook accounts must be connected in Reputation Management in order to respond. Connect these accounts by going to Settings > Connect Accounts > click on + to connect Account.
To respond to a Google, Facebook, or My Listing review, type your response in the text field. Alternatively, choose from one of the review response suggestions to automatically populate a response in the text field.
Note: all review response suggestions can be edited within the text field.
Click Respond to post your response automatically to the site.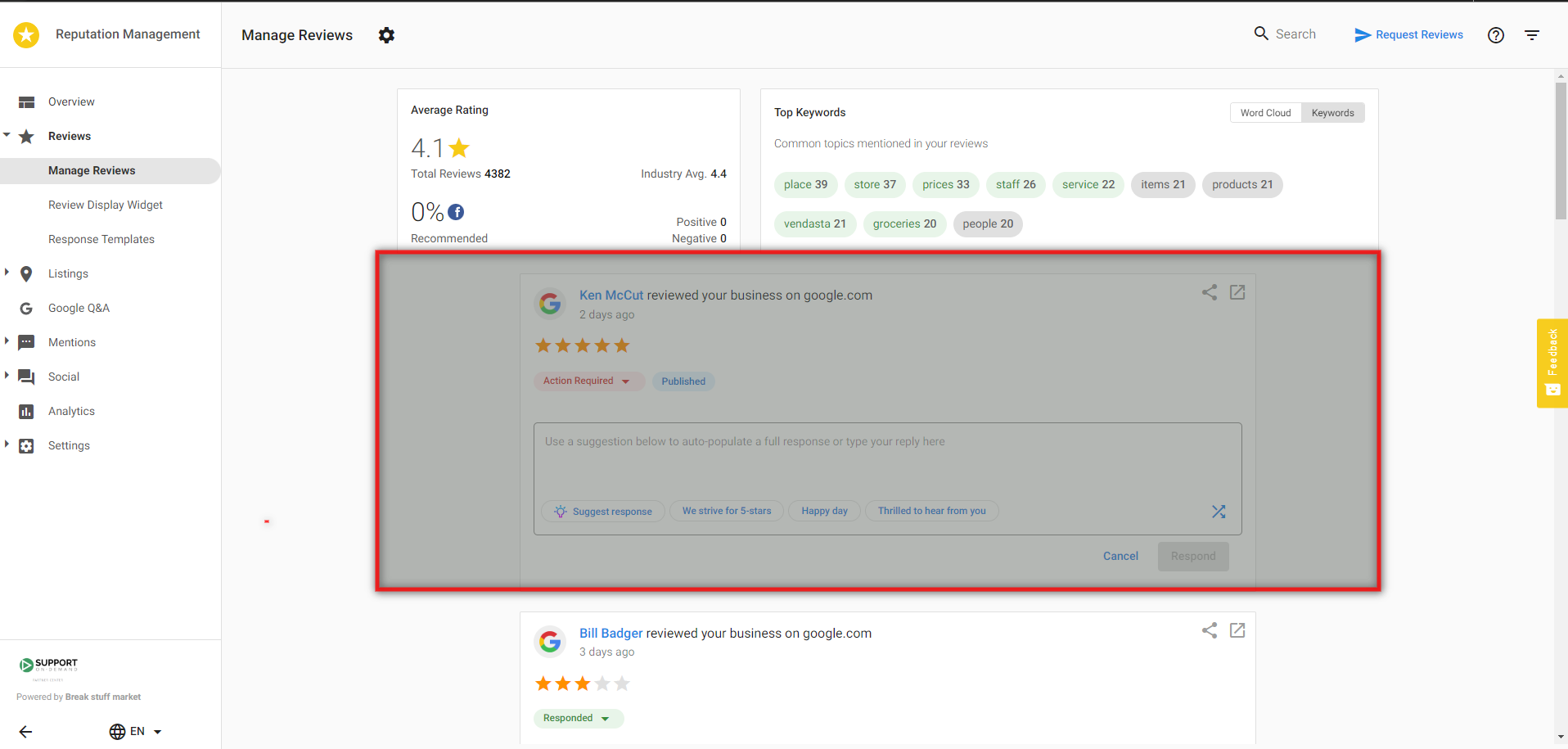 If the account is not connected, you'll be directed to Connect Account before you can proceed to click Respond.
For all other review sites, such as Yelp or TripAdvisor, click Respond and you will be taken to the site where you can respond to the review.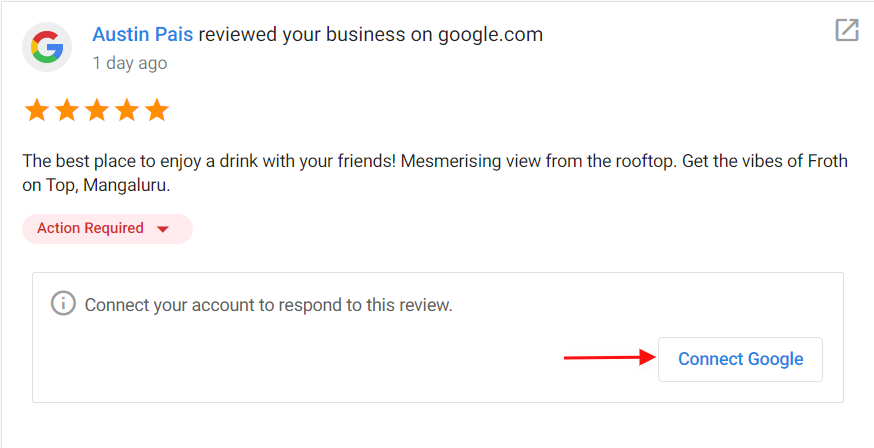 How to Respond to Positive Reviews:
For positive reviews, thank them for their praise, and invite them to come back. You can let them know about upcoming promotions that they might be interested in. You can use your business name in the response to increase your SEO. Remember, positive reviews also make great social posts! If you have Social Marketing connected to the account, click the Share icon to share the review on your social networks.
How to Respond to Negative Reviews:
Negative reviews should also be personalized to the content of the review. You want them to know that you are listening to their concerns. Make sure to apologize for the experience, and invite the reviewer to resolve the issue offline. It's always better to deal with their issues privately.