Tired of scrolling through your long list of automations? You can now add tags to your automations to group them into categories and find them more easily.
Here are some commonly used tags:
Leads
Onboarding
Sales
Retention
Marketing
Trial
Pipeline
You can enter any tag you like, so the options are endless!
When was it released?
Automation tags were released for all partners on Monday, July 19, 2021.
How does it work?
Add tags
To add tags to an automation:
Go to Partner Center > Automations
Create a new automation by clicking Create automation and selecting a template, or select an existing automation.
Click the Edit icon beside the automation name.
In the Tags field, enter one or more tags. To use a new tag, enter the text for the tag, then press Enter.
Click Save.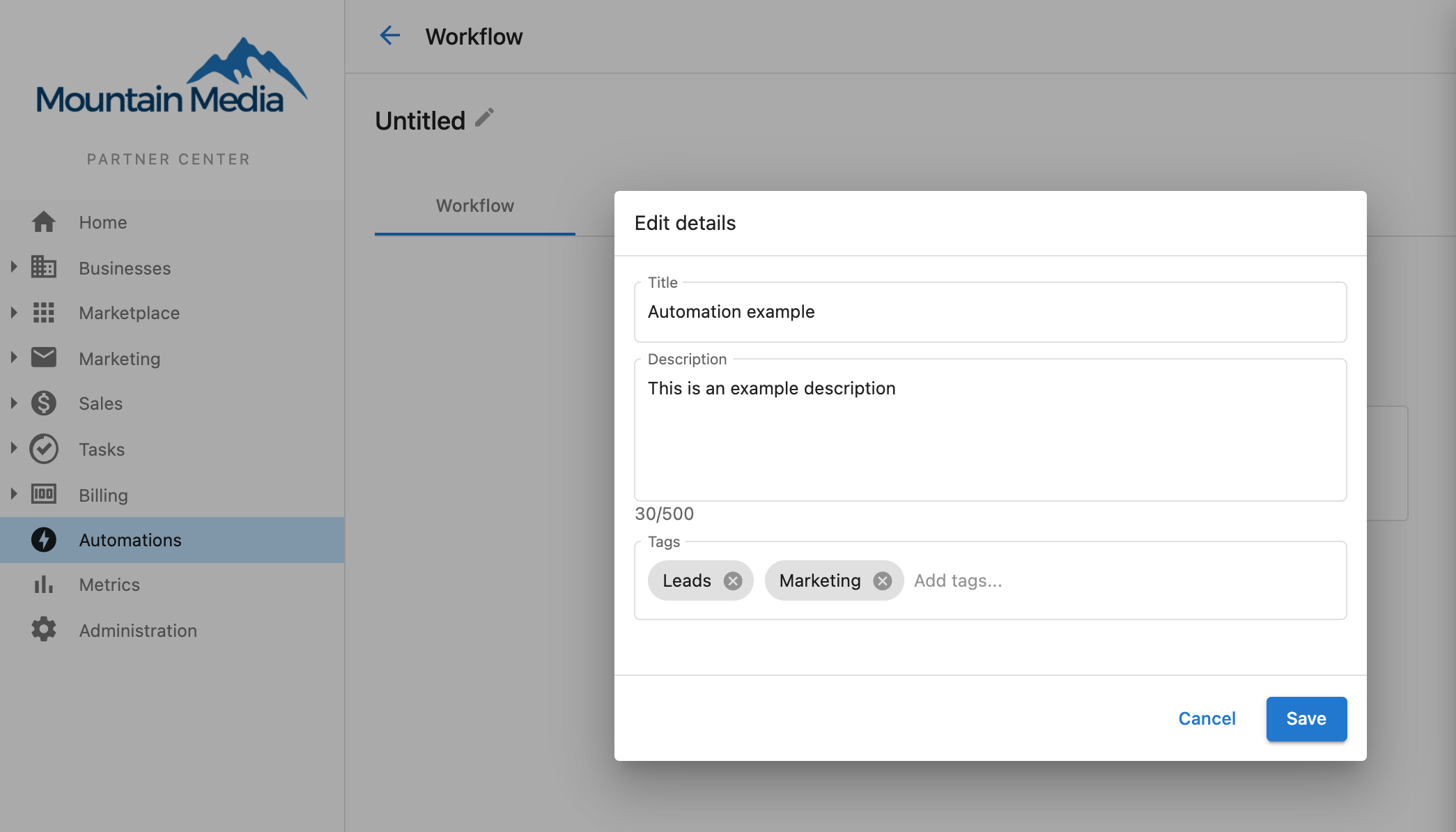 Remove tags
To remove tags from an automation:
Repeat steps 1-3 in the Add tags section.
In the Tags field, click the Remove icon on the tag(s) you want to remove. 
Click Save.
Filter automations by tags
To filter the automations table by tags:
Go to Partner Center > Automations
Click the Filter icon  on the table.
In the Tags section, select a tag to filter the table by.
The table should now be filtered by the selected tag.