Before responding to a customer review on behalf of your clients, your digital agents may need to contact those clients for approval. Your agents can send emails directly from Review tasks in Task Manager!
How does it work?
Your digital agents can send the request for approval from any Review task:
Go to Task Manager > My Work > My Tasks > Reviews
Click on the review task
In the side panel, scroll down and type a response to the review.

This will be auto-filled with a response based on your response templates. You can choose a different template by clicking the suggestion bubbles, or you can write a response from scratch.


Click Request Approval
The email will be delivered to all Business
App
users and notification recipients on that account, provided they have
Review Response Approval
enabled in their notification settings.
Note: These settings are set in Business App by the user and are not configured in Task Manager. Business App user can toggle on ' Review Response Approval' in the Business App > Settings > Notification Settings > Reputation Management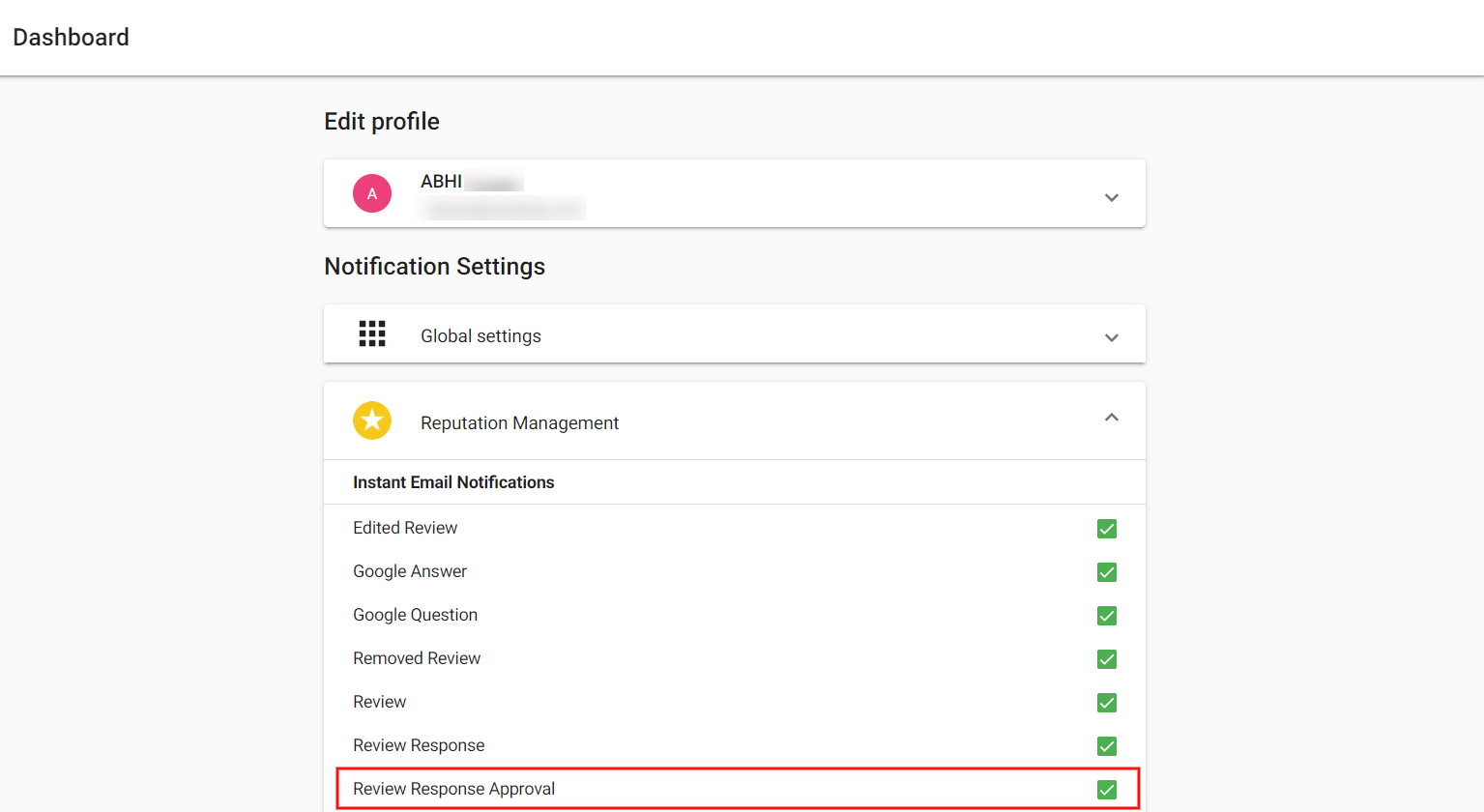 What's in the email?
This email will include:
A custom greeting
The source of the review
The name of the reviewer
The body of the email (e.g. "Please approve within 24 hours")
The content of the review
A signature
Once the email is sent, Task Manager will record the time within a public note for that task, and then change the task status to "Waiting on Customer."