These are the common fields that Listing Sync Pro and Listing Sync Pro powered by Yext sync to several listing sources.
Company Name
Address
Phone Number
Website
Payment methods
Services
Brands
Hours of Operation
Special Hours
Business Profile Logo
Brands Carried
SEO Keywords
Instagram Handle
For a more detailed breakdown of what information sync to sources such as Google, Facebook, Instagram, and X, please proceed to Local SEO > Listing Sync > select the three dots next to the source > Syncing Info.
How to sync these fields:
To sync the above content, you or your client must enter this information in the Business Profile.
Go to Business App or Partner Center > Open Local SEO for the desired account > Business Profile

Note: Business Profile information excluding Special Hours can still be edited via Partner Center > Businesses > Accounts > Select Account > View all data or Business App > Business Profile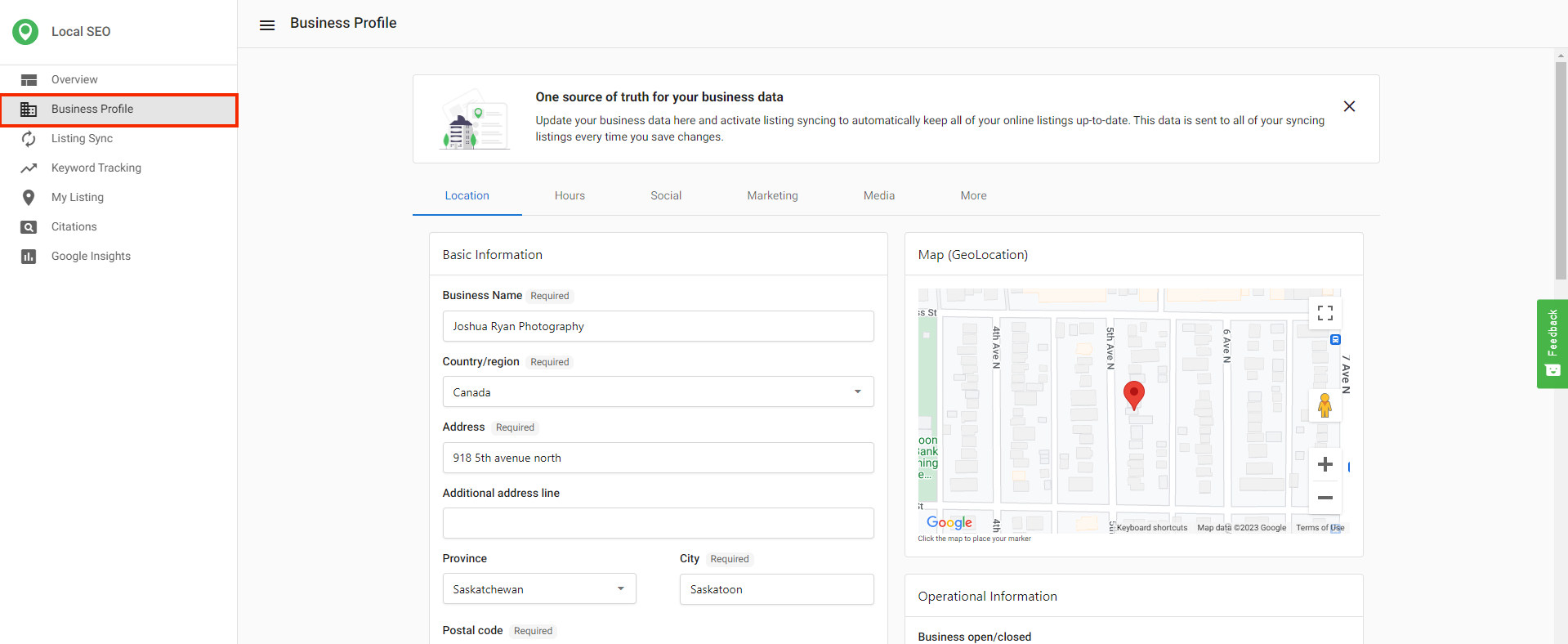 2. In the Business Info tab:
Fill in your client's business name, address, phone number, and website.
Under the Operational Information heading, fill in your clients' accepted payment methods, services, and brands carried.
Click Save.
3. In the Hours tab:
Click the pencil icon
Fill in your business hours and special hours
Click Save.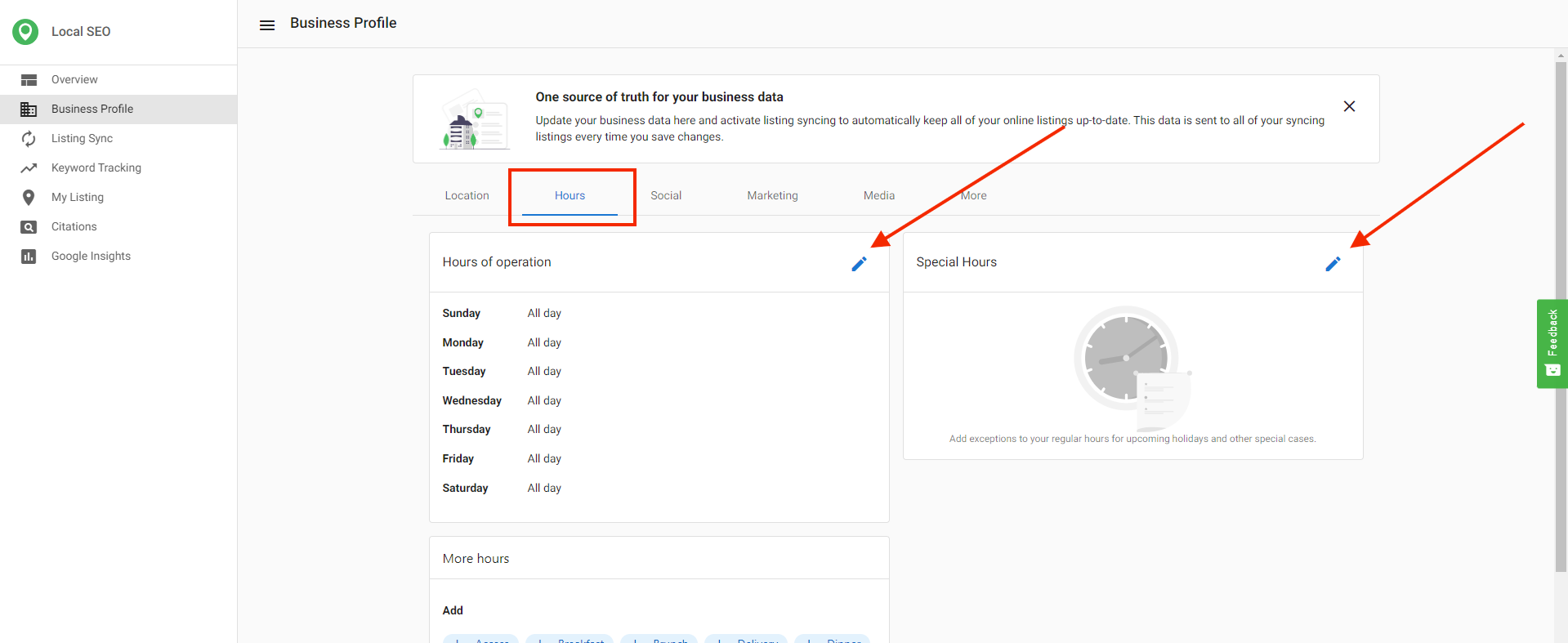 Once the Listing Sync Pro service is activated for the client, the syncing process will begin.