You can turn off automation from the Workflow page, or from the main Automations page.
From the Workflow page, switch the toggle in the top right corner to Off.

From the main Automations page, click the Menu icon at the end of the automation's row. Then click Turn off the automation.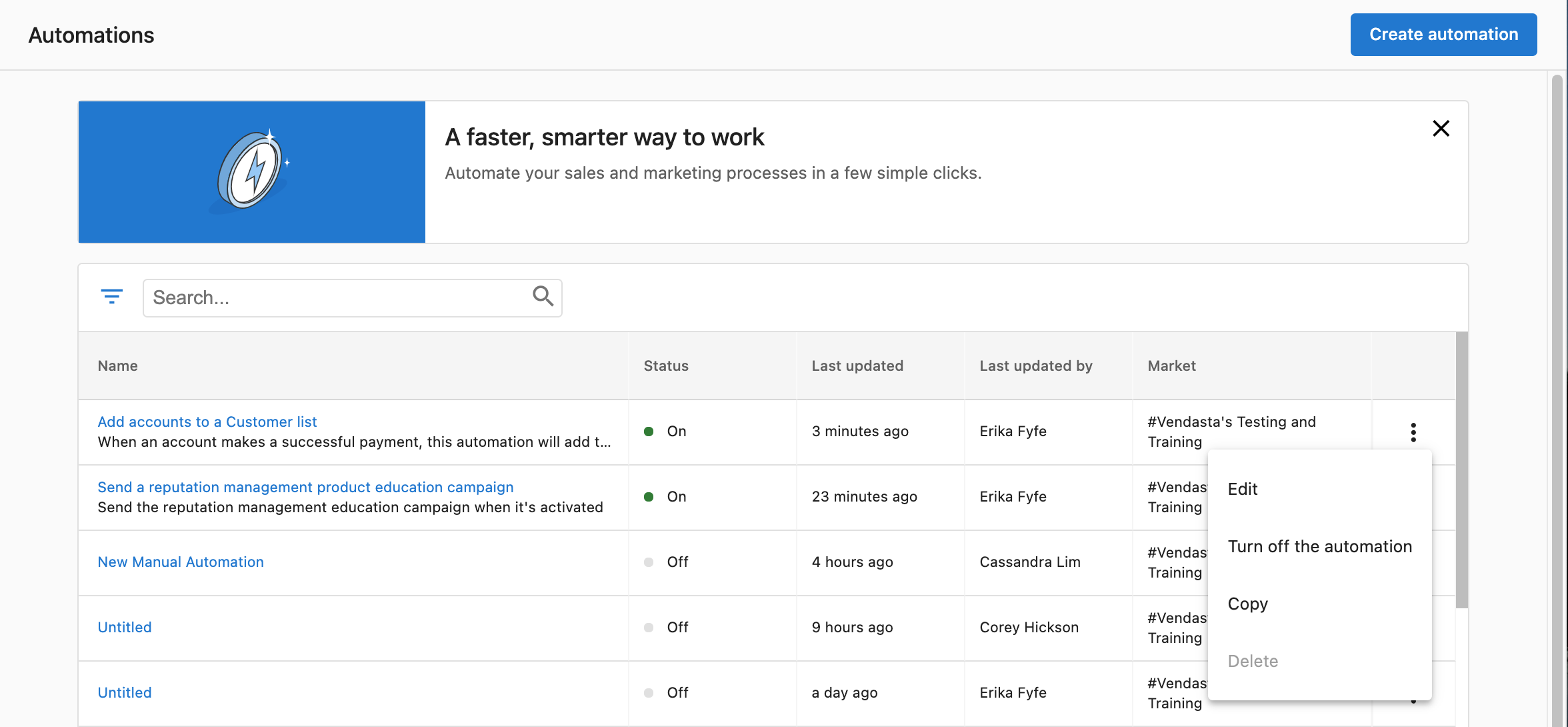 Note: When you turn off automation, all scheduled steps are canceled and will not resume if the automation is turned on again. For example, if you have an automation running that sends an email 5 days after a new account is created, any currently running workflows to send emails to the accounts triggered in the last 5 days will be canceled.