To create an Acquisition Widget:
Go to Partner Center > Marketing > Acquisition Widgets.
Click Create Widget in the upper right corner of the screen.

From this point, creating a widget involves 3 steps: Configure, Design, and Embed.
Configure
Fill in the form:

Widget Name
Market
Assigned salespeople
The campaign that will be sent to new leads
Confirmation Landing Page URL

Select whether the widget should create a Snapshot Report for new leads (toggle this option on/off).
Select whether the widget should be enabled (toggle this option on/off). You can also enable/disable the widget at a later time.
Select any products that should be activated automatically for new leads.
Click Save and continue.
Design
Tailor the widget to the design of your website. Once it appears how you'd like, click Save and continue.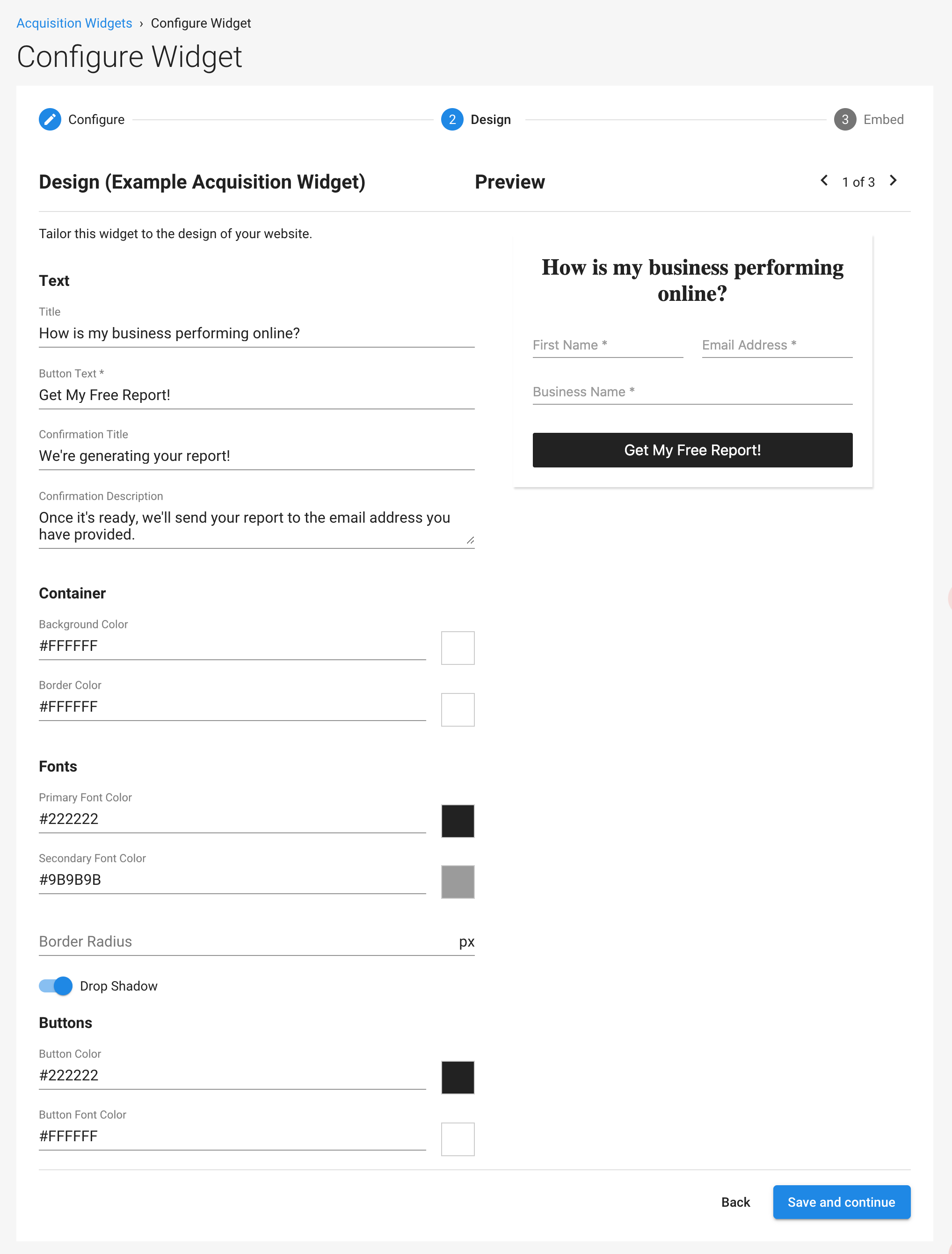 Embed
Copy your widget embed code, then click Finish.
Paste the embed code into your website's HTML to embed the widget on relevant pages throughout your website.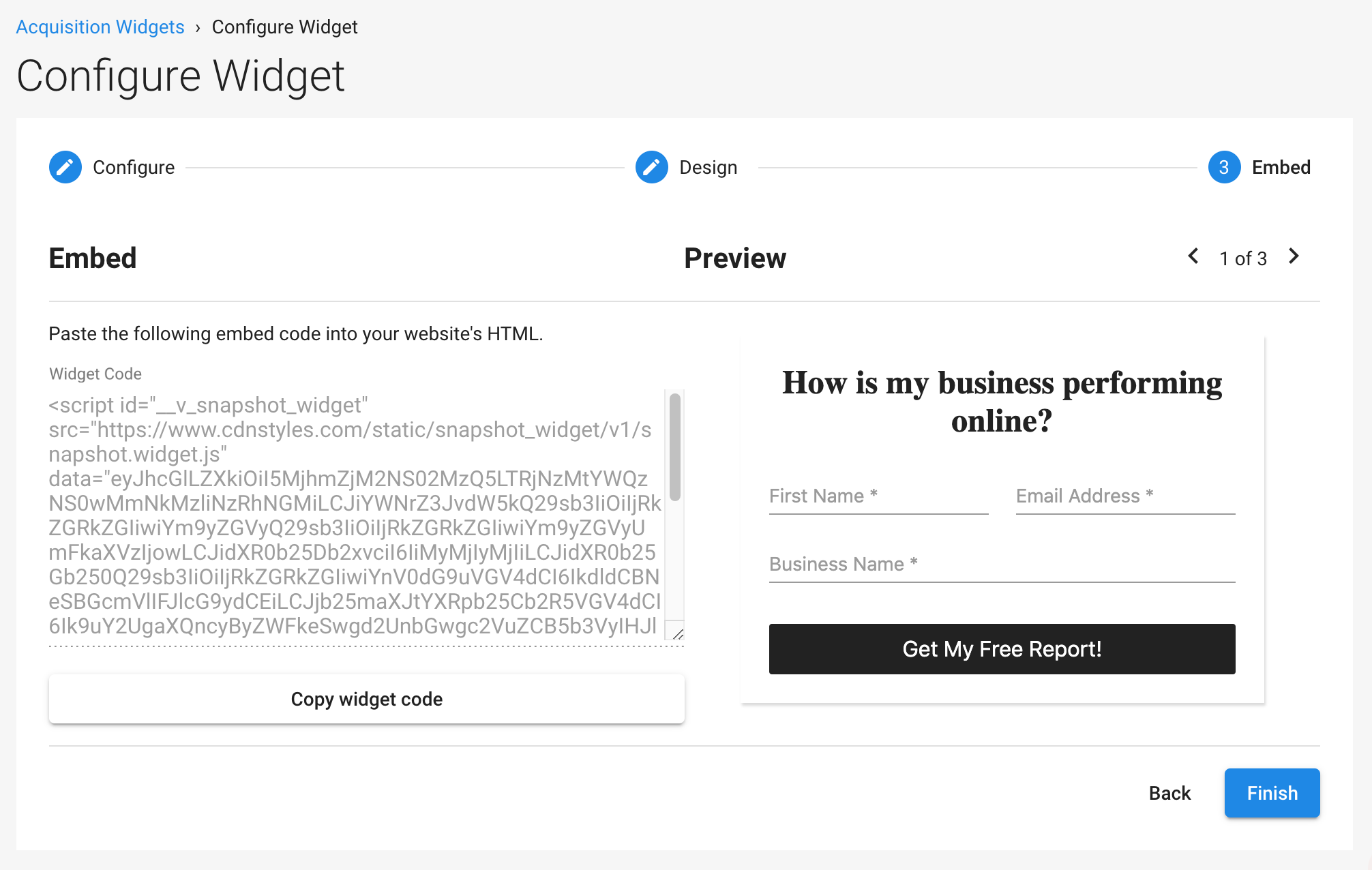 Tip: Create dedicated landing pages for the Acquisition Widget and link to it from advertising campaigns, social posts, blog posts, and email signatures.
When a lead submits their information through the widget, the widget will notify the assigned salespeople so they can get in touch with the lead ASAP. Simultaneously, a new Snapshot Report will be created, the lead will be added to the customer acquisition campaign of your choice, and/or products will be activated, depending on your configuration.