To cancel a product for your customer:
Go to Partner Center > Businesses > Accounts.
Click on the account name for the account you want to cancel the product for. This takes you to the Business Details screen.

Within the Products section, click the menu icon beside the product you want to cancel. Click Cancel Product.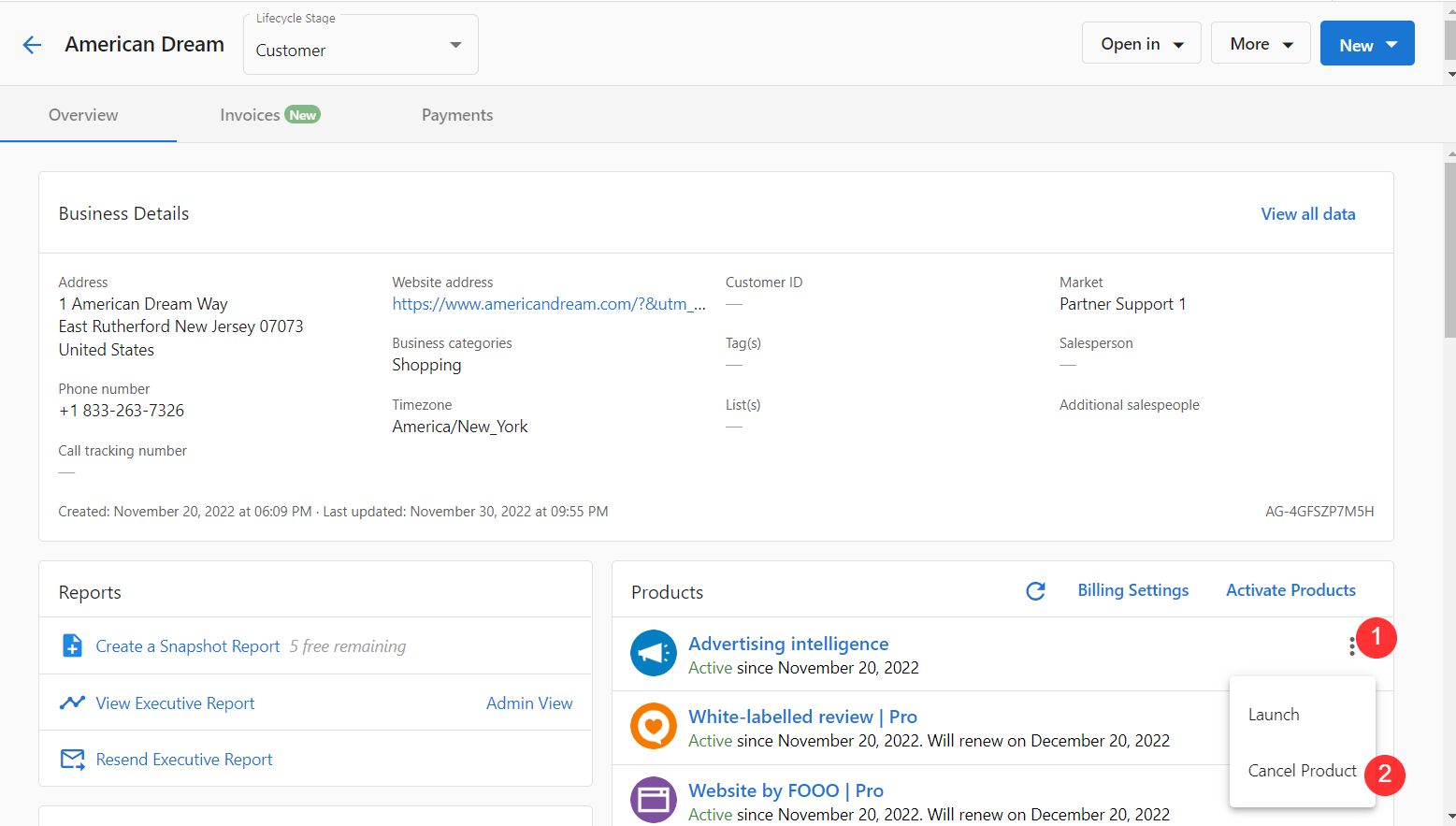 Click Cancel Product.

Note: The product will remain active until the date specified within the cancellation card. You can re-activate the product at any time during this period to continue its subscription.