Review response suggestions are available in Task Manager: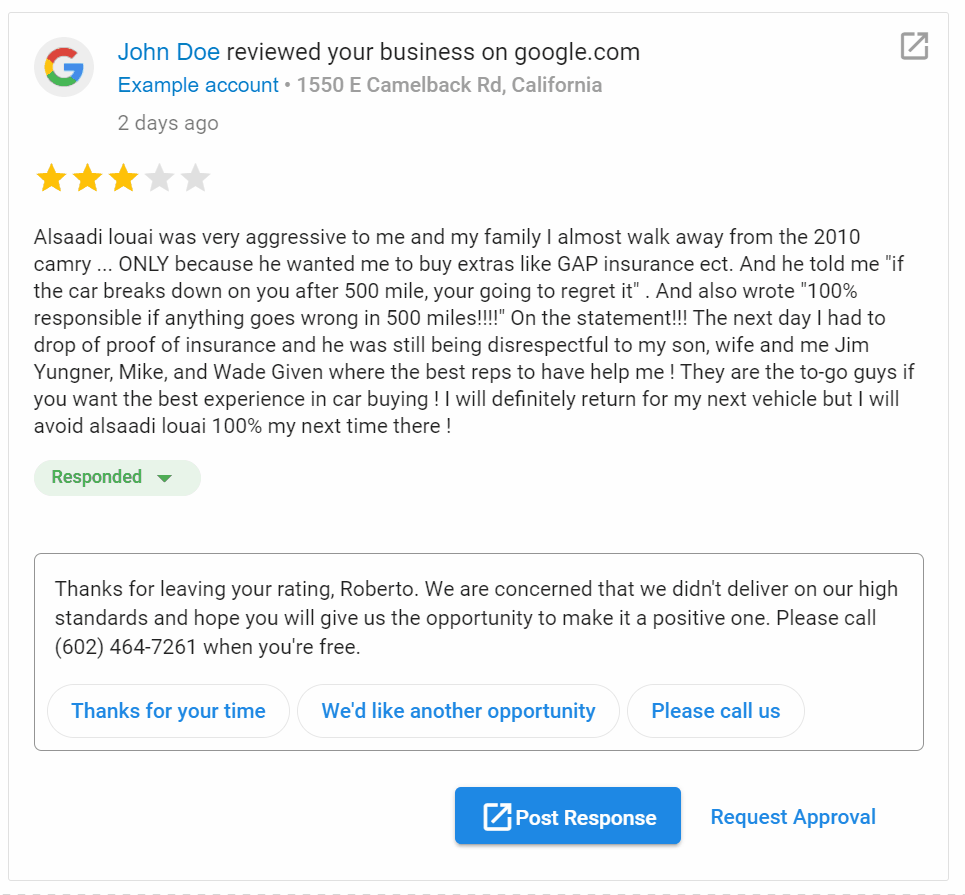 In Reputation Management, users have been able to see response suggestions based on the sentiment expressed in the review. This has proven to be a powerful feature, reducing the time and mental energy it can take to respond.
We wanted to bring this to Digital Agents through Task Manager to make their lives easier. As Digital Agents can sometimes respond to hundreds of reviews in a single day, it's important to make sure the process is as quick and easy as possible.
We're including a few templates out of the box, but we encourage you to add any you think may benefit your team.
How does it work?
Review response suggestions work the same way they do in Multi-Location Business App. For details on using these, we encourage you to read the Multi-Location Business App article.
Similar to Reputation Management and Multi-Location Business App, responses will be randomized based on the review response's criteria.
How do agents create templates?
Log in to Task Manager
Go to Settings > Task generation and expand Reviews
Click Manage Templates
Click

+

Create Template
Here, the agent will need to choose a title, enter the response, and choose what star rating the template is meant for. Optionally, they can also set the business categories this review response is applicable for.
Once they are done, the agent just needs to click Save.