Your fulfillment team works hard to provide the most value it can to your clients, however, often this work remains hidden. Agents have to painstakingly create their reports to highlight the actions performed on behalf of your clients, taking them away from the work your company was trusted within the first place.
That's why we released fulfillment cards into the Executive Report centered on tackling this problem. To start, we have these two cards: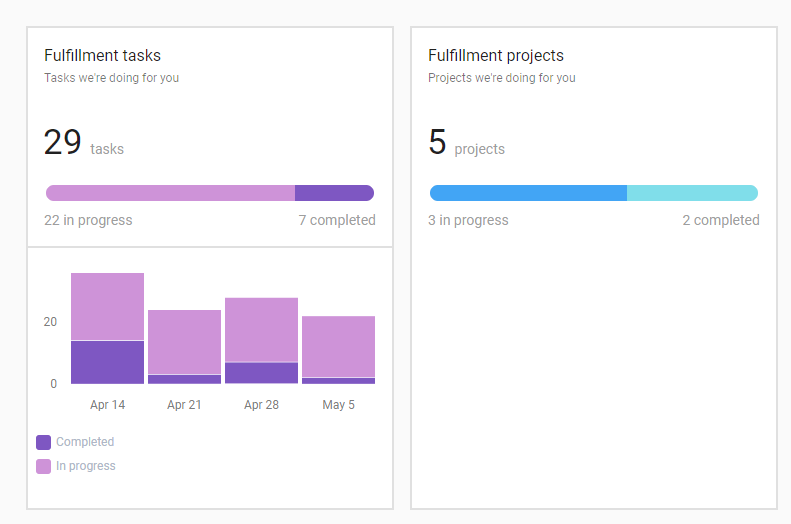 These will tell your clients exactly how many tasks and projects you're doing for them. Plus, in the near future, we'll be releasing an additional card to provide insight to your clients.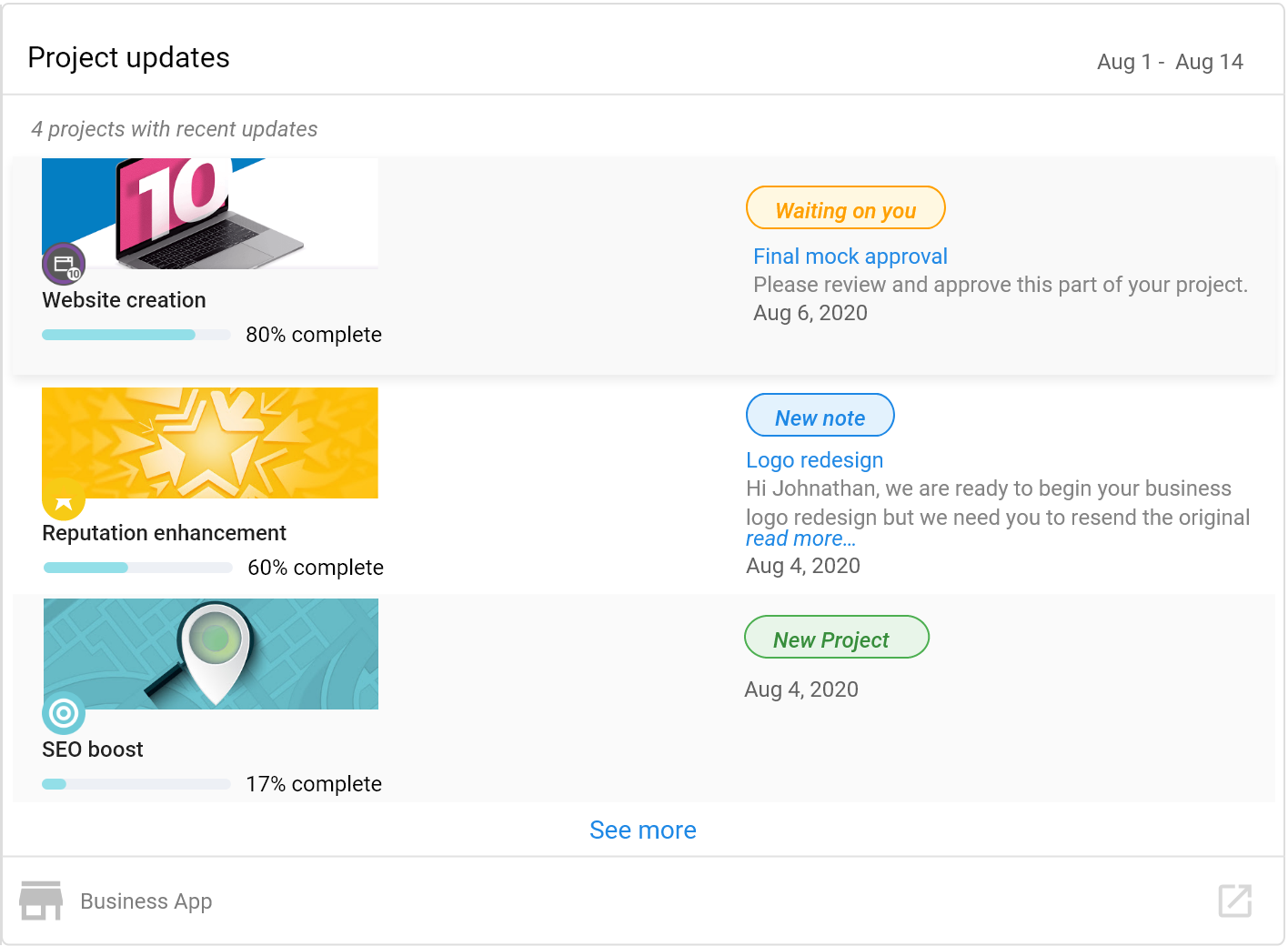 Does this only show projects and tasks set to visible?
No. For the Fulfillment tasks and Fulfillment projects cards, we will show total numbers regardless of visibility. This is to ensure your team gets the credit it deserves.

The Project updates card, however, will only show information that's been made visible. 
Will these cards show in the Multi-Location Executive Report?
Absolutely! Versions of these cards are available in the Multi-Location Executive Report.