Social Marketing Pro users can monitor posts their business profile has been tagged in on Instagram, Facebook, and X from within Social Marketing.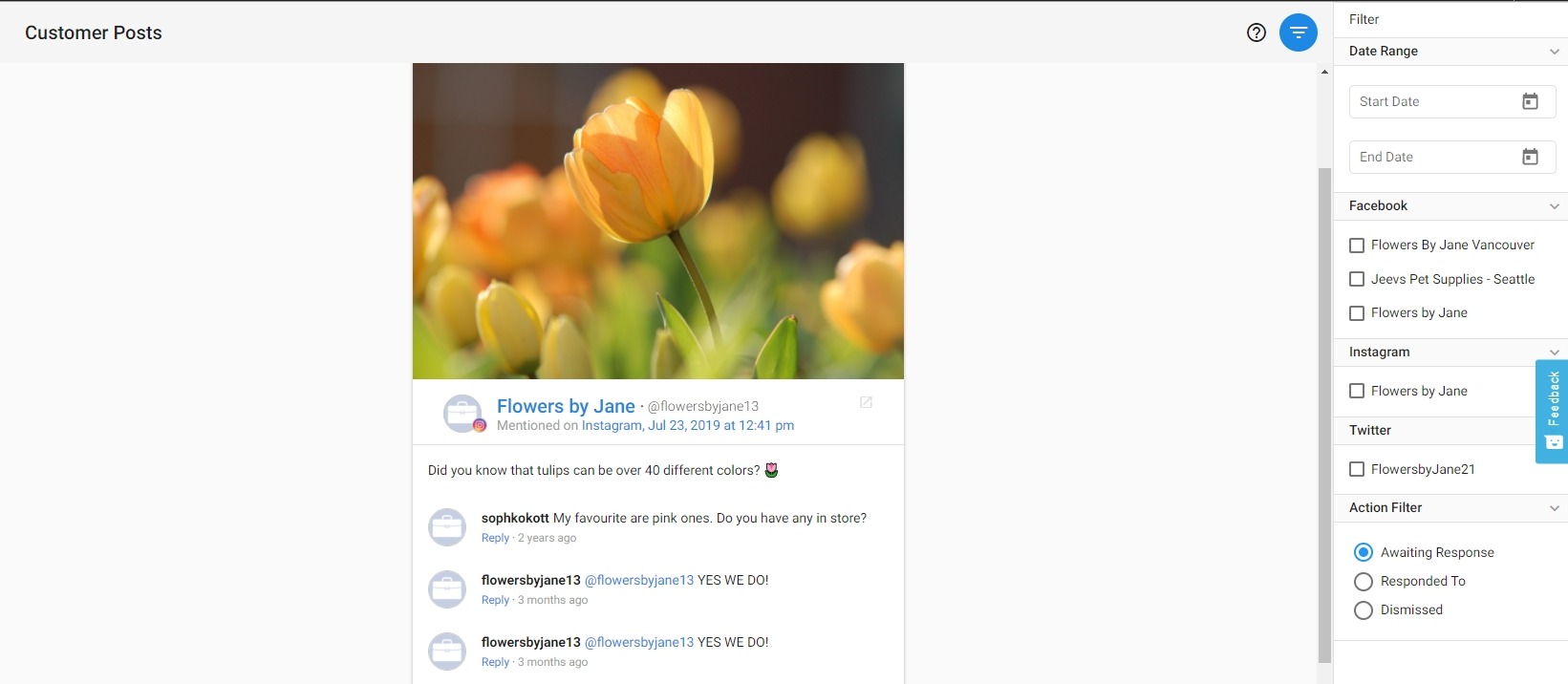 Knowing what users are saying about your clients is one of the most important parts of social media management. By pulling these posts in, users will no longer have to go to their social accounts to monitor their social presence.
How does it work?
If a user has not connected their account (Instagram, Facebook, or X), they will need to do so under Social Marketing > Settings > Connect Accounts.
Please note that the account must be a business profile.
Afterward, we'll begin pulling in any posts that have tagged the Business's handle. Users can tag the business in either the caption of their post or in a comment on an existing post.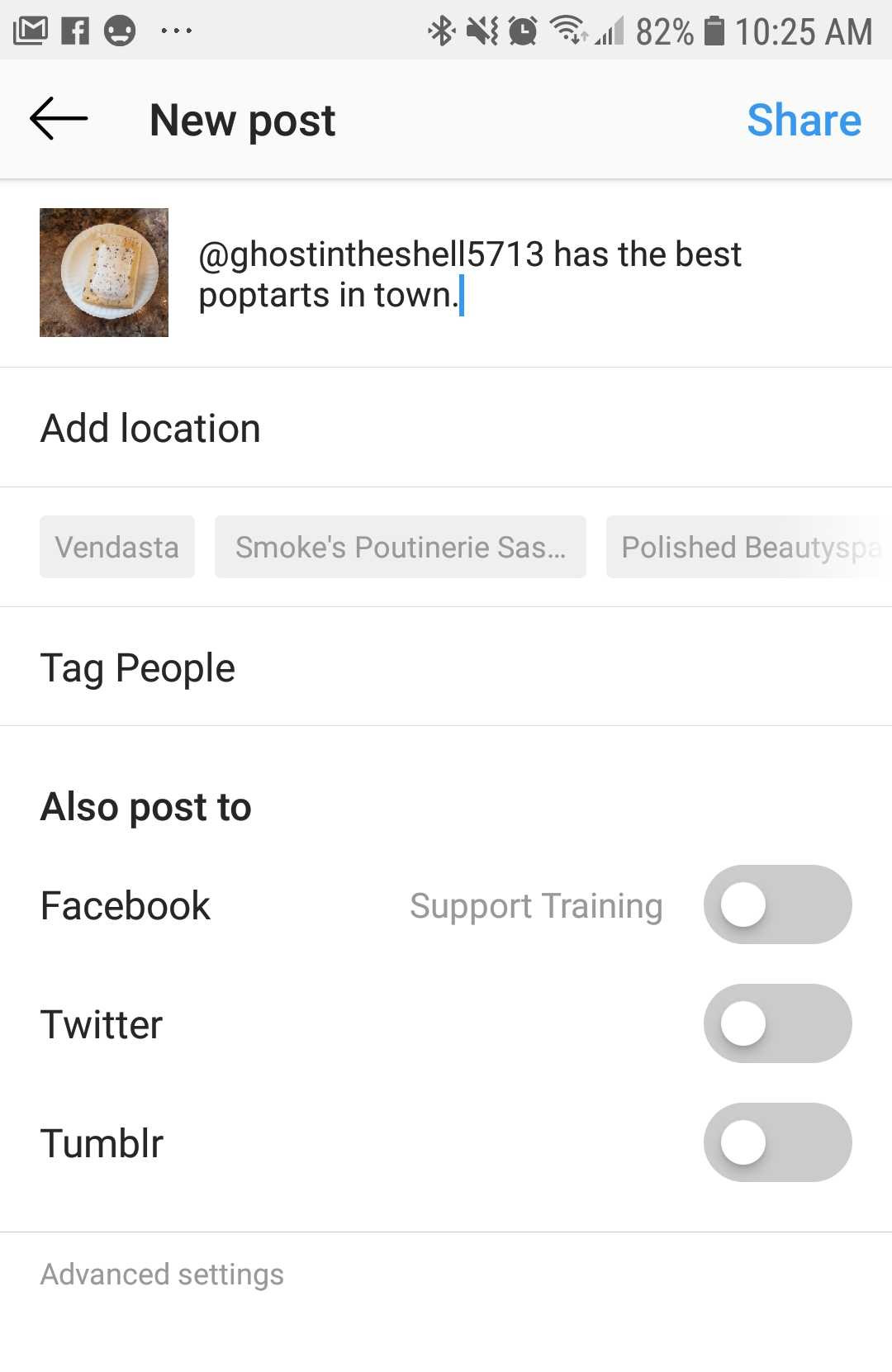 Once the post has been pulled into Social Marketing, it will appear on the Customer Posts tab.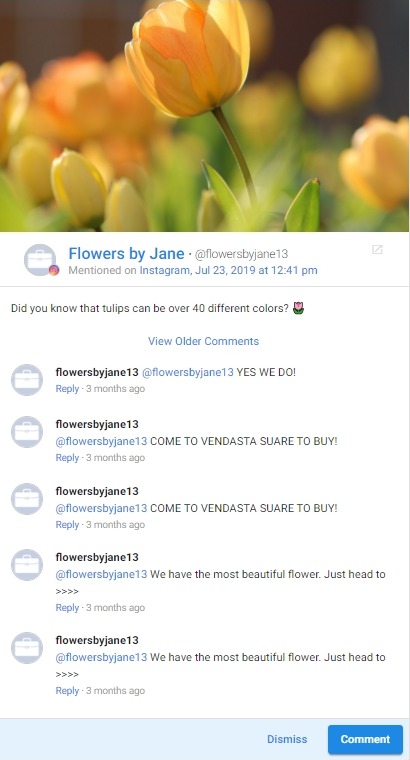 This will also appear in the activity stream within Business App. If you utilize Task Manager, you will also see a corresponding task created.
This feature is available to all users of Social Marketing Pro.