Vendasta's Platform has three levels of access, each with its own login.
Administrators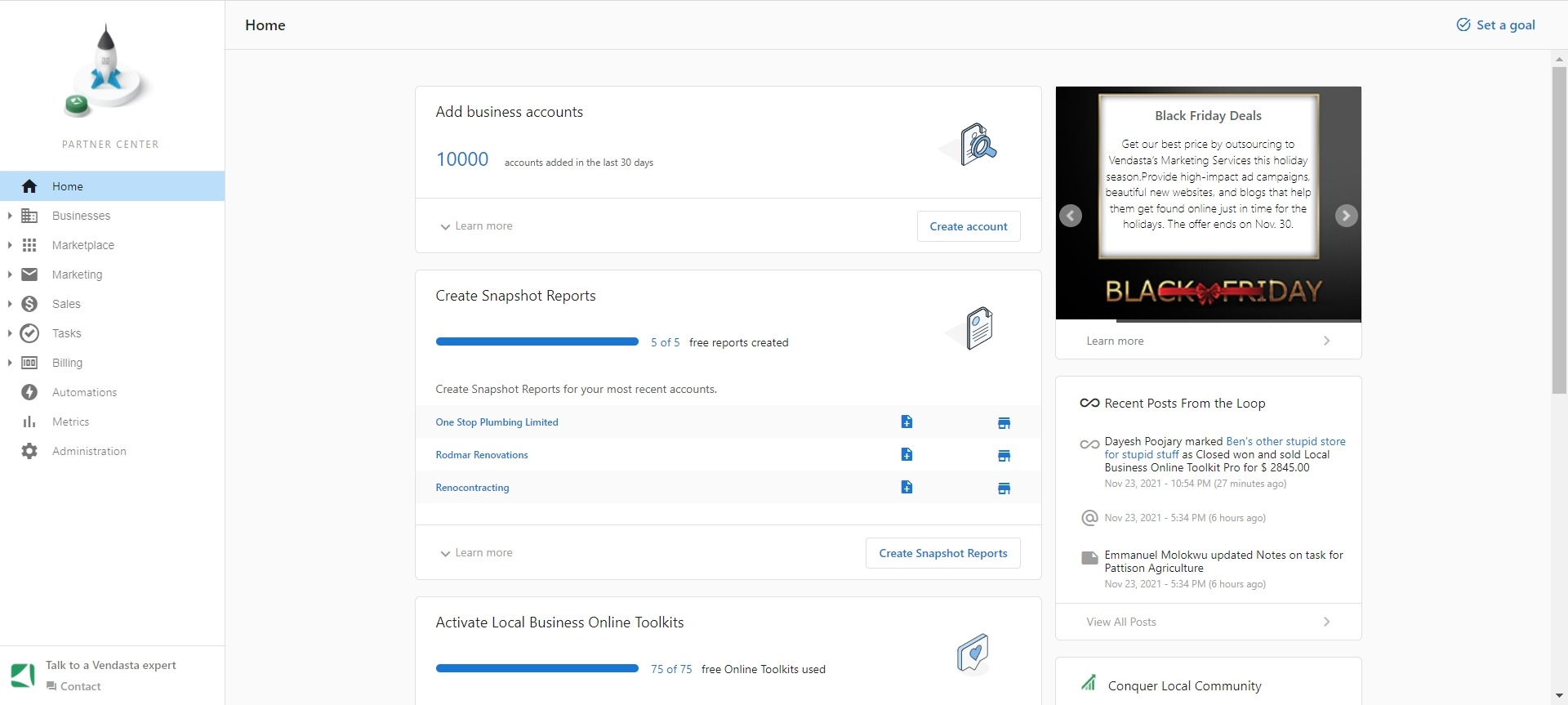 Administrators, or admins, are top-level users designed to manage all aspects of their Vendasta experience. They are given access to the powerful Partner Center dashboard, enabling them to efficiently manage their clients. They have the ultimate control when it comes to tailoring how salespeople and users access the platform, as well as what features are available to them. With full permissions, an admin can perform the following:
Create and upload accounts
Activate products
Set up users
Manage lists
Set up a public-facing store
View billing reports
Update billing information
Manage Multi-Location Groups
Create marketing campaigns
Configure Acquisition Widgets
Approve orders
Manage salespeople
Create sales teams
Manage Task Manager users
Set up Automations
Customize branding
Set up Vendasta Payments
You can customize each admin to have access to specific features by altering their permissions.
* Please note that certain features may be limited to partners on select subscription levels.
Salespeople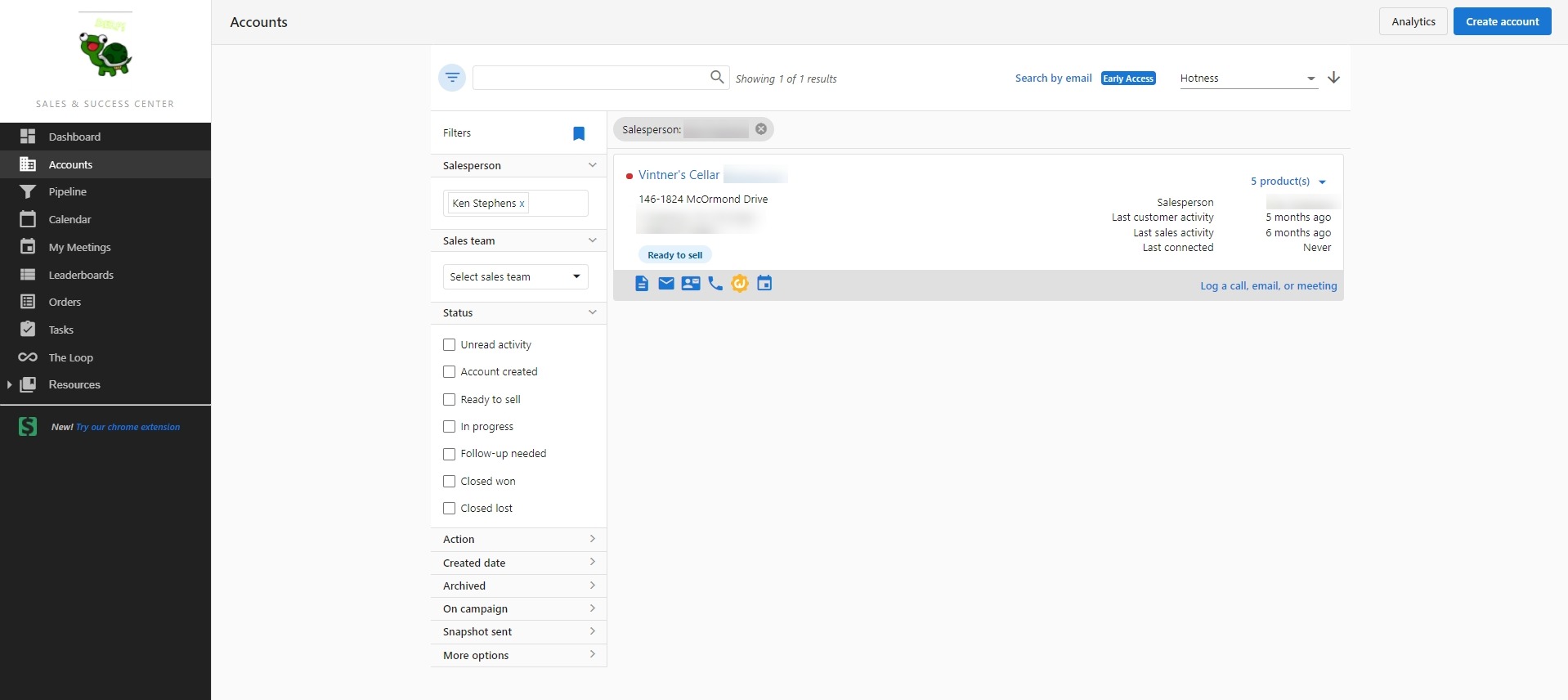 Salespeople have mid-level access to the platform. They are the primary representatives your clients will communicate with, which is why we created the Sales & Success Center dashboard. This allows your salespeople to accomplish the following:
Add prospects
Manage assigned accounts
Create, refresh, and configure Snapshot Reports
Launch email campaigns
Log calls, emails, meetings, and other sales activity
Create opportunities
Submit orders
Add account notes
Store contact information
View their sales pipeline
Schedule Meetings
Access valuable training resources
The URL for the Sales & Success Center can be customized. To view the current URL, navigate to the Salespeople tab under the Sales heading in Partner Center.
Please note that Salespeople and Sales & Success Center are only available on select subscription levels.
Users
Users have low-level access. They are given access to Business App, allowing them to do the following:
View their business' recent activity
View their Executive Report
Access and order products
Browse the store and make Purchases
Configure their customer List
Schedule Meetings
Edit their Business Profile
Configure notification settings
Add notification recipients
The URL for Business App can be customized. To view the current URL, browse to the Users tab under the Businesses heading in Partner Center.