To edit a specific campaign, go to Partner Center > Marketing > Campaigns and select a campaign. From the campaign details page, you can edit the following:
Edit email content
Editing the email content for an active campaign will alter the email for all the accounts on the campaign. Doing so will also reset the email's statistics.
To edit the content of an email within a campaign:
Click Edit on any email.
Edit the content, then click Save.
Edit campaign structure
You cannot change the structure of the email campaign (as in, the order the emails are sent out) for a published campaign. To edit this campaign email order, make a copy of the campaign by clicking Actions > Copy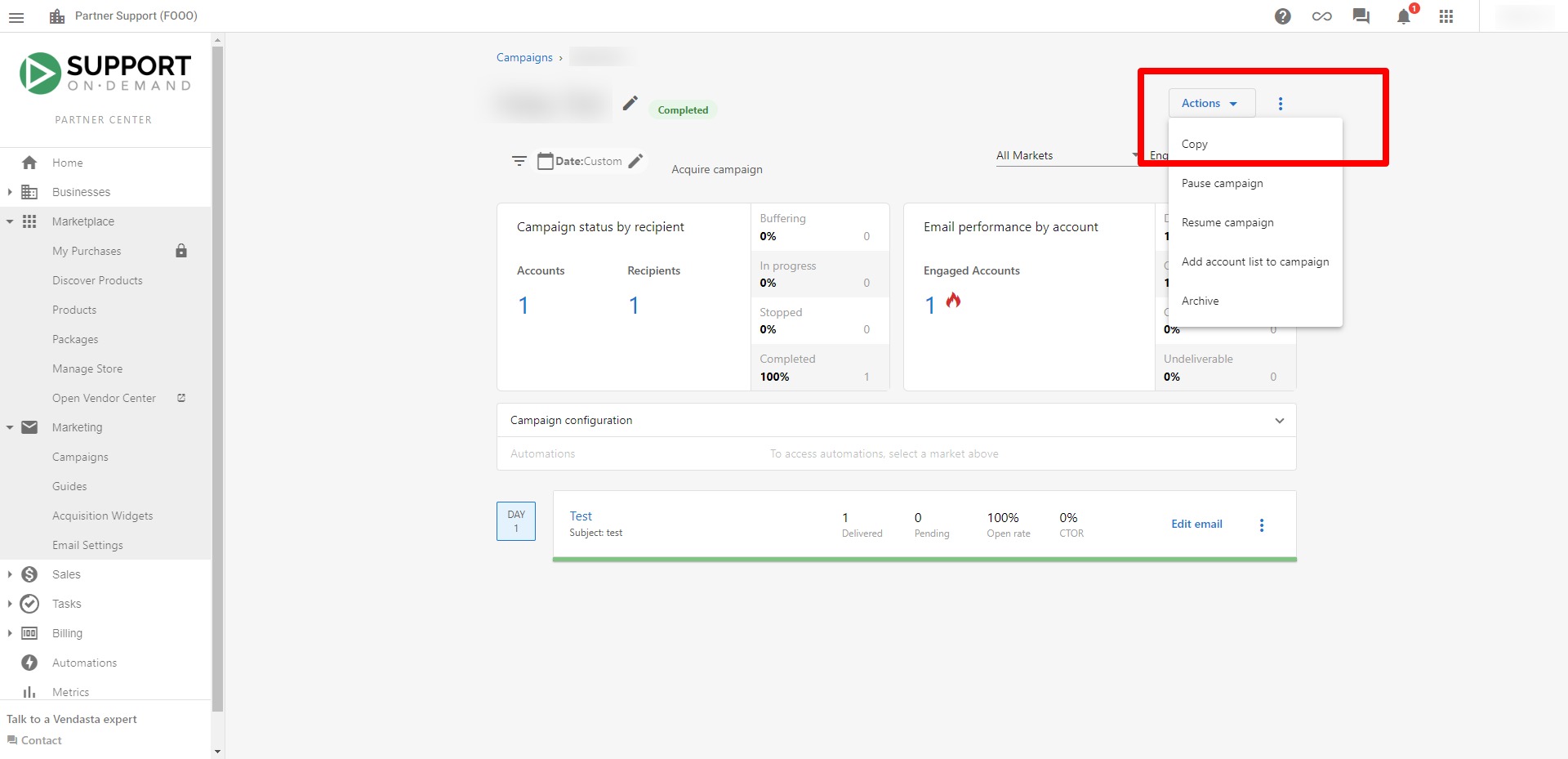 This will create a copy of the campaign in your Campaigns table with "(Copy)" in the title. 

Add email
To add an email to a campaign:
Click on the campaign in Draft mode.
Select Create new email.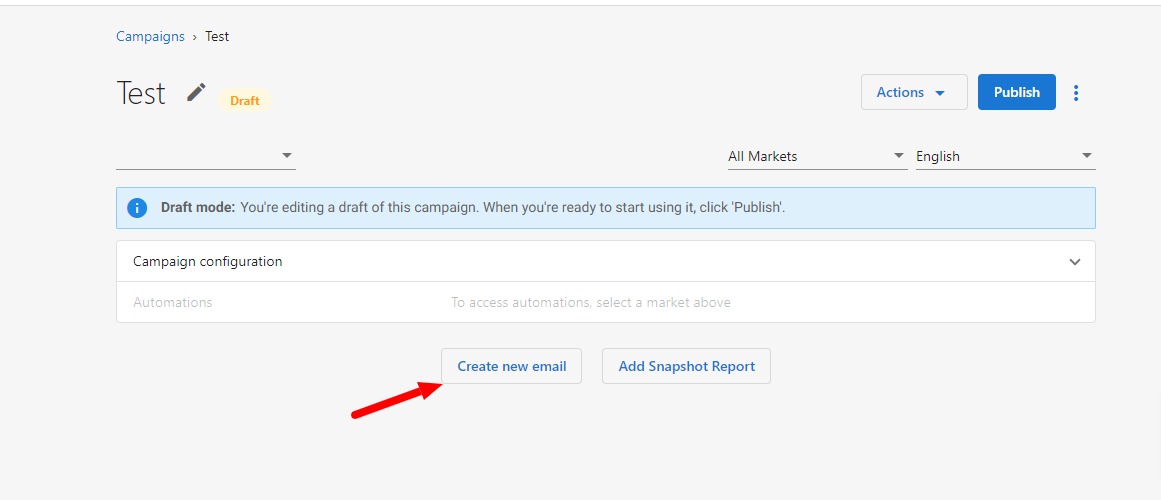 Remove email
To remove an email from a campaign in Draft mode:
Click ⋮ next to the Edit email option.
Click 'Delete' to confirm the action.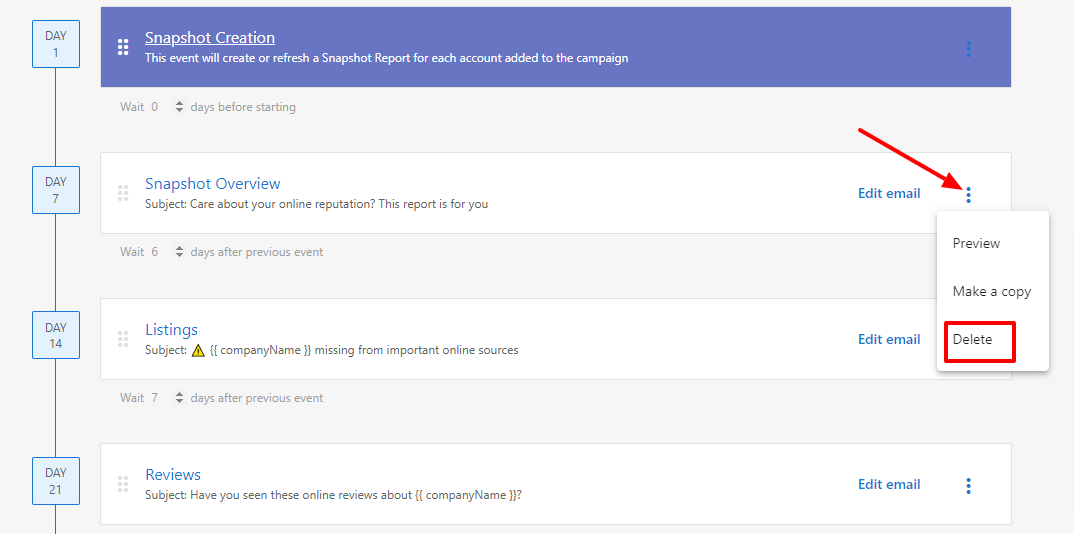 Reorder email events
To reorder emails within a campaign: 
Click on the boxes on the left-hand side of the event row and then drag the event up or down to where you want it placed.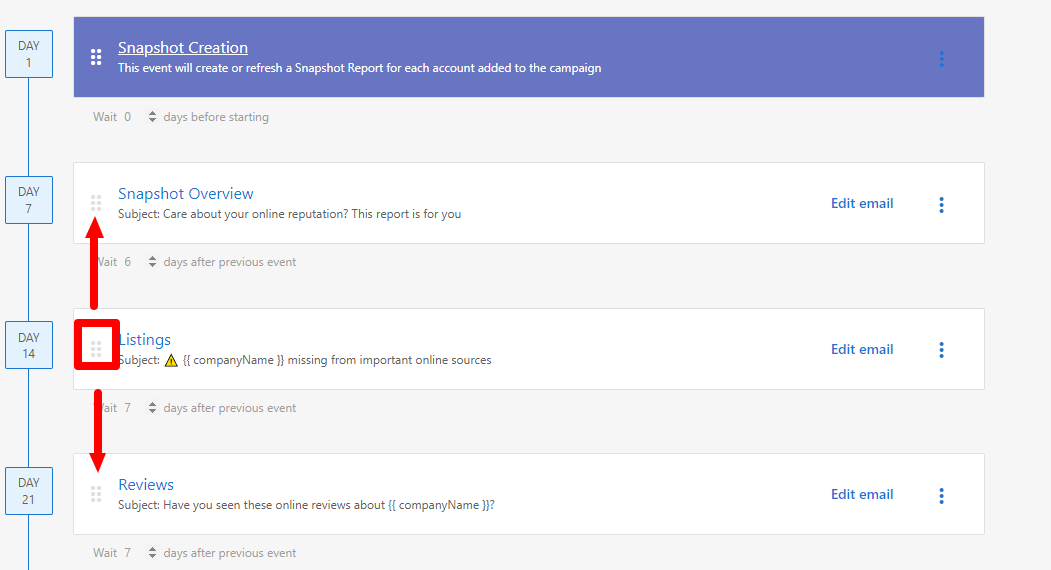 Walkthrough Video