Reputation Management Express and Pro will detect when a review on Facebook or Google has been deleted from the site or the content/star rating have been edited by the reviewer. Reputation Management Pro will also monitor these sources for edits or removal. A notice in Reputation Management will appear when either occurs so the user can take necessary action.
Why is it important?
Reputation Management is your clients' source of truth for managing their online reputations. When changes occur to their online reviews, Reputation Management should update to reflect those changes and alert the user to changes so they can take action.
After confirming a review has been deleted, it will be removed in the data, including Insights, Executive Report, review count, review rating, and industry benchmark calculations. You will still be able to view the deleted review.
Notifying the user when a review has been edited allows them to update their response if necessary.
How will it work?
1. Upon login to Reputation Management, the user will see a banner on the Overview page notifying them that the system detects a review has been deleted/edited.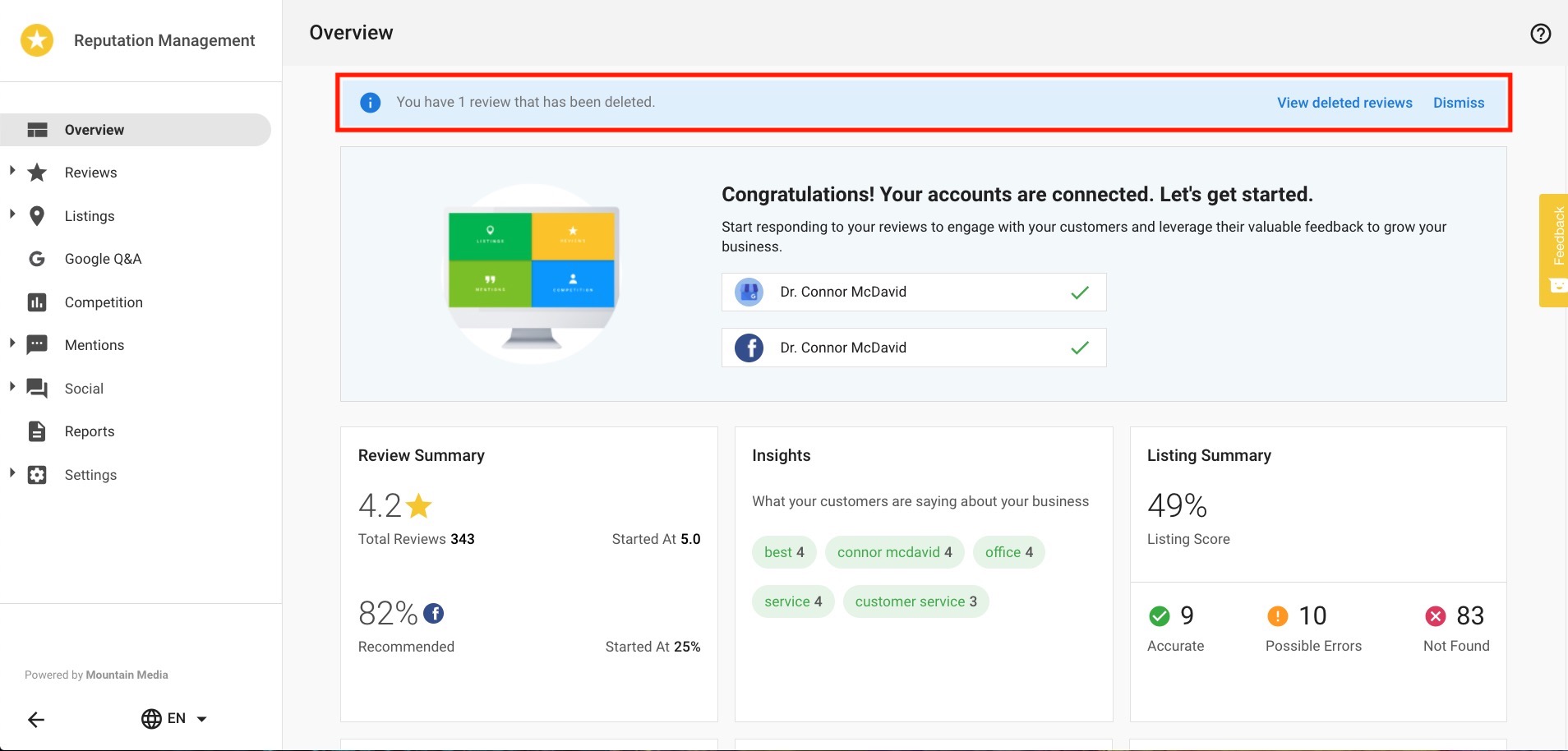 2. Click View deleted/edited reviews to be taken to that review on the Reviews page.
3. Once you have confirmed the review has been deleted, click Mark as Removed to remove the review from the Reviews tab, Insights, Executive Report, etc.
4. Click Keep review if you can confirm the review has not been deleted.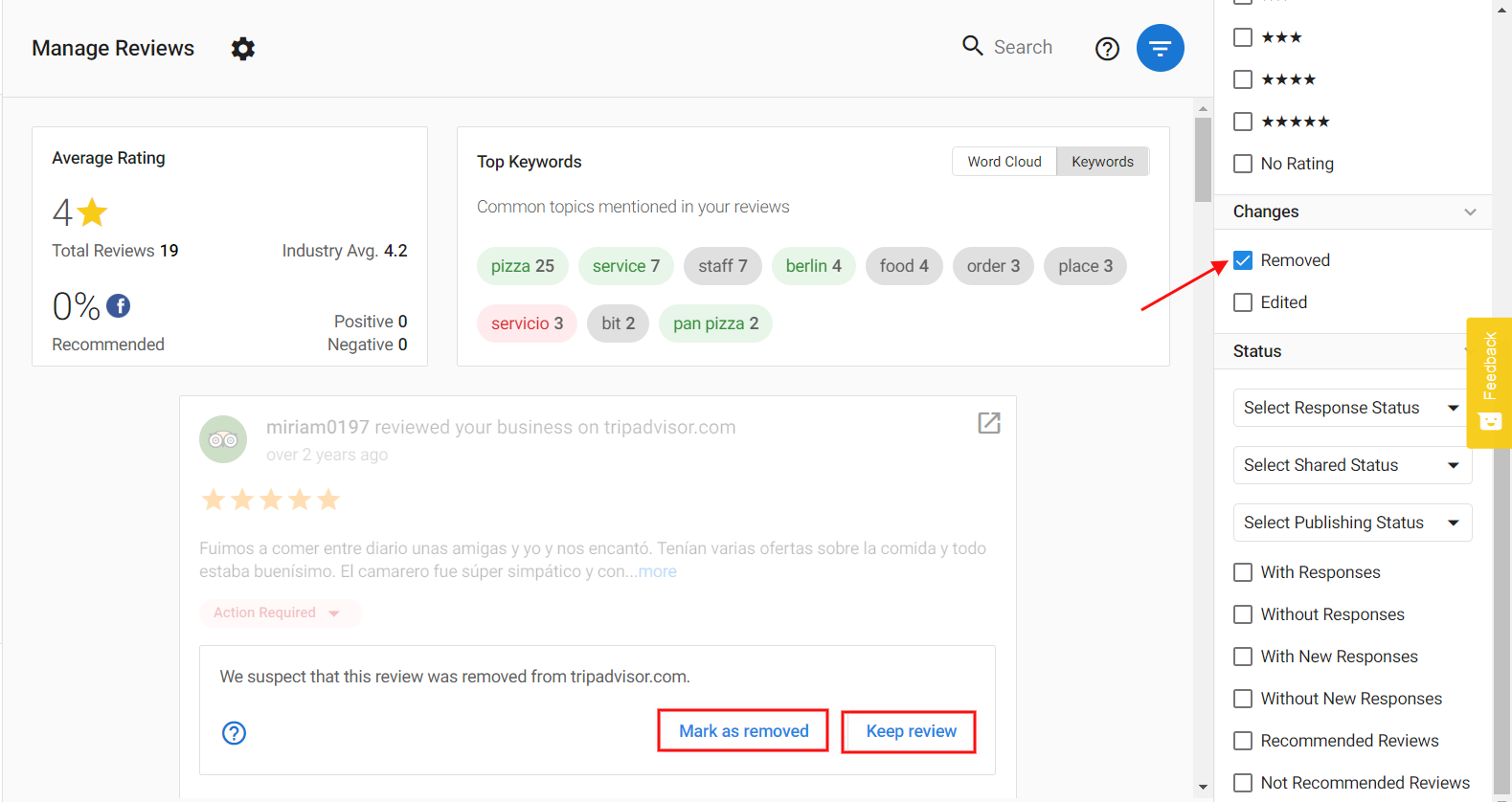 Note: Once removed, the review will no longer be visible in the stream of reviews. It can only be viewed by filtering by Changes > Removed.
Edited reviews will be marked with an Edited badge. Click the pencil icon beside the response to make a change to the review response if required.
All users on an account will automatically have Instant Notifications and Daily Digest emails turned on. To adjust those settings, follow these steps:
1. Go to Partner Center > Manage Accounts > Account
2. Scroll to find Users > Click the

beside the name of the User > Edit Notifications
3. Uncheck the notifications/emails you wish to turn off
What review sources will be monitored?
The following sources are currently being monitored for edited/removed reviews in Reputation Management Express and Pro accounts:
The following sources are currently being monitored for edited/removed reviews in Reputation Management Pro accounts:
Booking.com
Caring.com
Cars.com
DealerRater
Glassdoor
Healthgrades
Hotels.com
N49
OpenTable
RateMDs
SureCritic
Trustpilot
Vitals
Wellness
Yelp
Zillow
Zocdoc