With the "Organic Keyword Ranking" section in the Snapshot Report, your salespeople can uncover the top organic keywords that their prospects are currently ranking for.
To get more customers, your prospects need to show up at the top of local search results, and SEO helps your prospects do exactly that. When their website is optimized for search engines, they'll be more likely to attract new customers.
The "Organic Keyword Ranking" section gives your salespeople the power to:
Highlight the best SEO opportunities for their prospects
Position themselves as trusted SEO experts
Ultimately sell more SEO solutions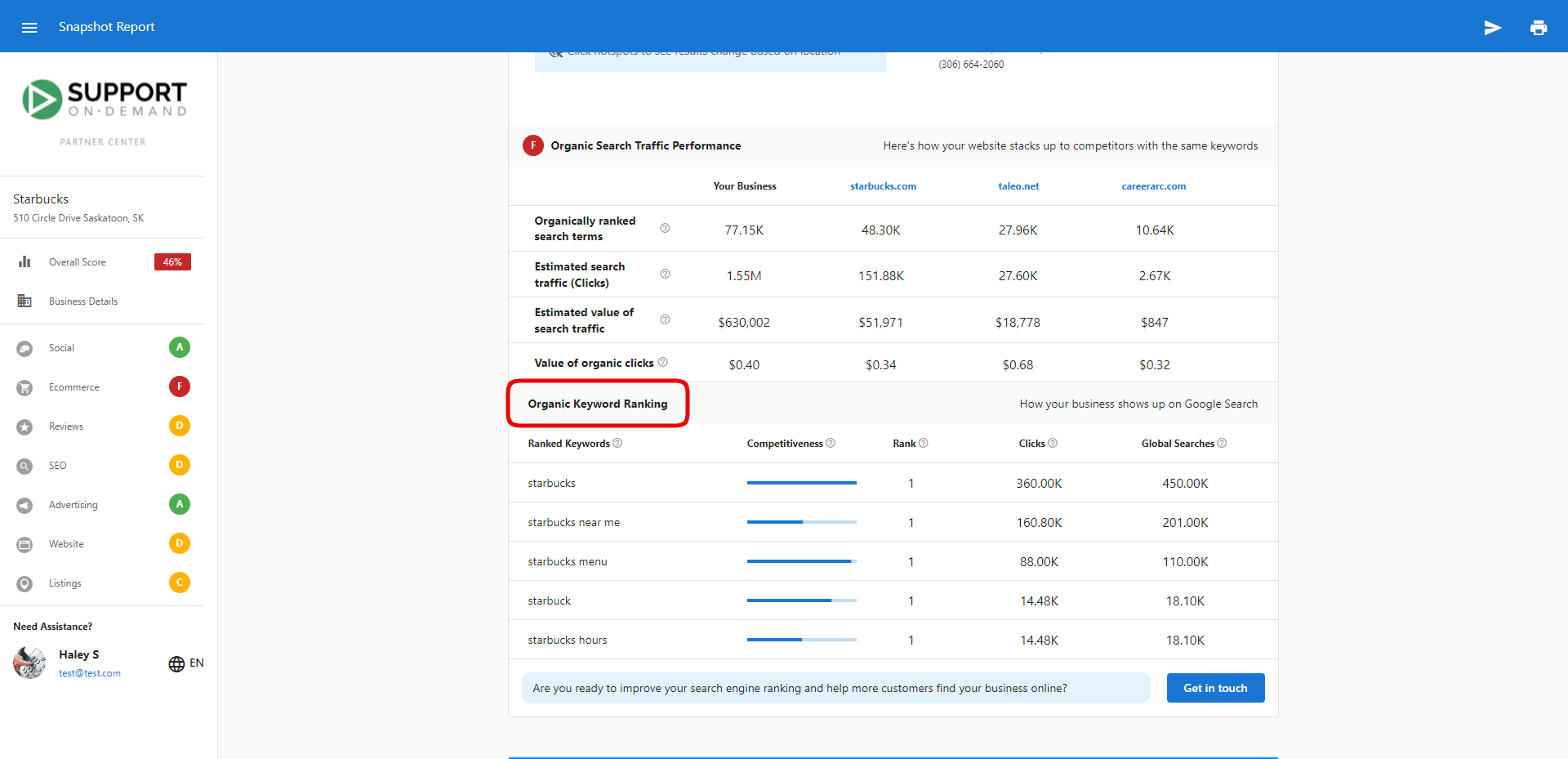 How does it work?
When your salespeople create a Snapshot Report, the platform will automatically scan the prospect's website for the top keywords in our database.
Under the "SEO" category of the report, your salespeople will then see the top five keywords that the prospect is ranking for. Each keyword will highlight:
Competitiveness: How difficult it is to appear in the top Google search results.
Rank: The position of your prospect's website in Google Search.
Local Searches: The estimated number of searches per month in the prospect's country.
Global Searches: The estimated number of searches per month across Google.
Organic keyword ranking is available to all partners in the U.S. and Canada.