Partners can track how many clicks their clients' shortened links get, broken down by platform.
You and your clients work hard to create quality content for their social media outlets, and often add a link to drive their audience to an article, website, etc. Tracking how these links are performing helps you provide proof-of-performance, and allows you to optimize content by seeing what's working (or, what's not!).
How does it work?
To see link performance in Social Marketing, go to Insights > Link Performance.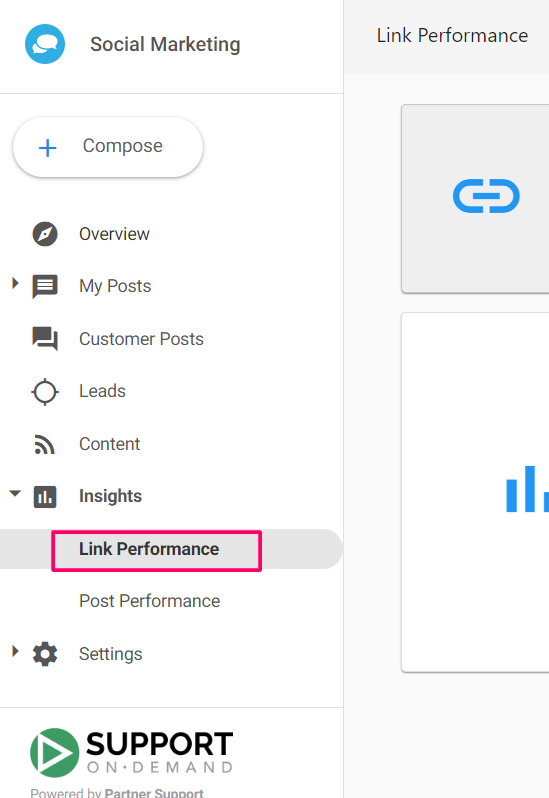 Here, you'll be able to track clicks by platform. Better yet, you can track clicks from outlets you may not even be aware of. The Other category shows how many clicks a post is getting from being shared via email, private messages, other websites, and more!
Who gets it?
Social Marketing Pro is required to unlock this feature.