Partners who serve as large publishers and conduct ad campaigns for their clients on proprietary ad inventories aim to feature these campaigns through Advertising Intelligence.
Previously, Advertising Intelligence was integrated with various ad platforms such as Google Ads, Facebook Ads, Microsoft Ads, Local Ads, and LinkedIn Ads. These platforms, categorized as demand-side platforms, primarily serve advertisers and provide insights into ad performance metrics.
In the latest update, we have incorporated the Google Ad Manager (GAM) connector into Advertising Intelligence. This integration allows publishers to gather ad performance metrics directly from their Google Ad Manager, which operates as a supply-side platform catering to the needs of large digital publishers.
Exclusions
At this time, this feature does not support complete white labeling. While creating a connection for Google Ad Manager, the permissions pages will still display "advertisingintelligence.io".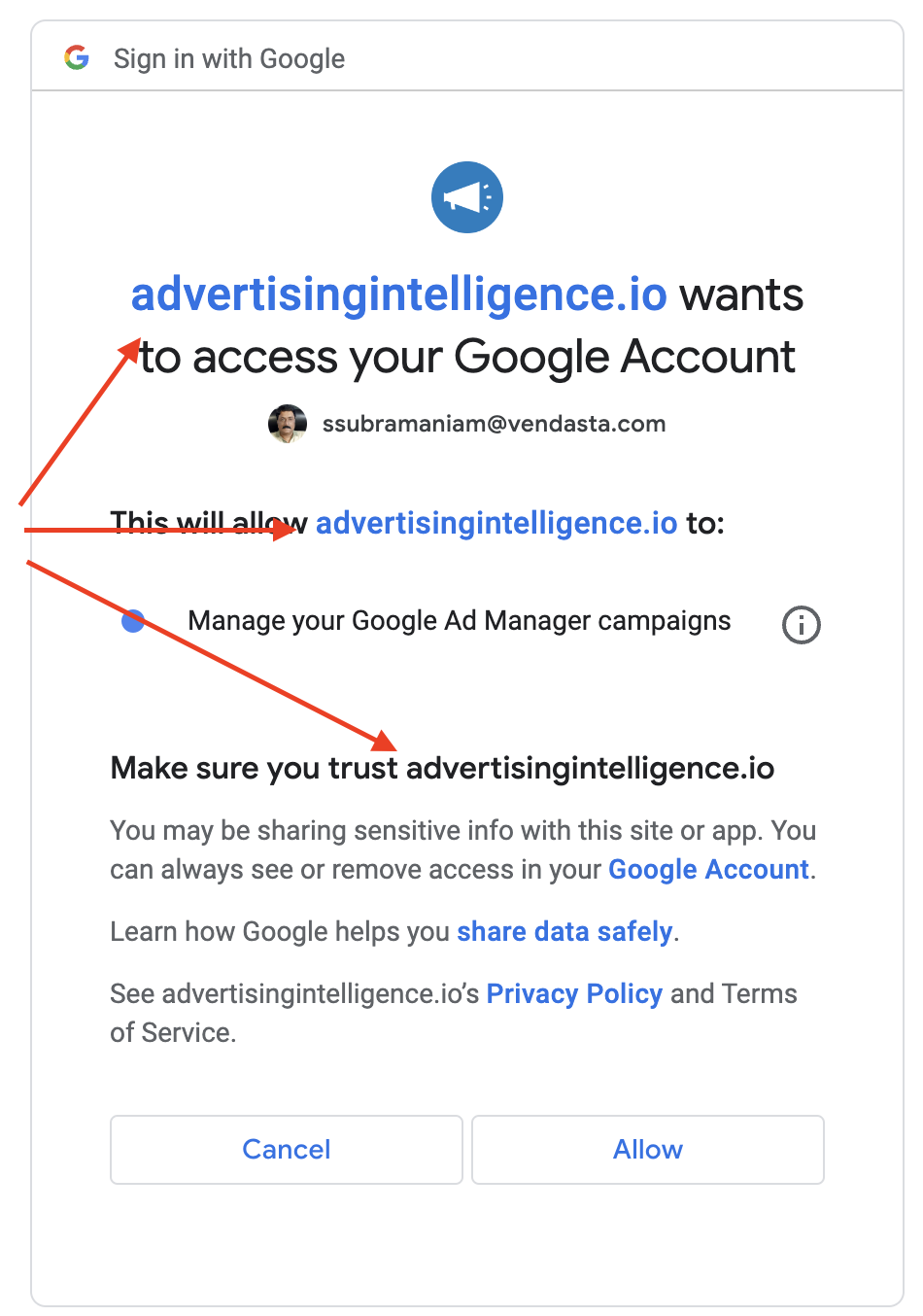 Where do I find this?
Prior to connecting Advertising Intelligence to your Google Ad Manager (GAM) account, please enable API Access in your GAM account, so Advertising Intelligence can access data (Read-only) for reporting.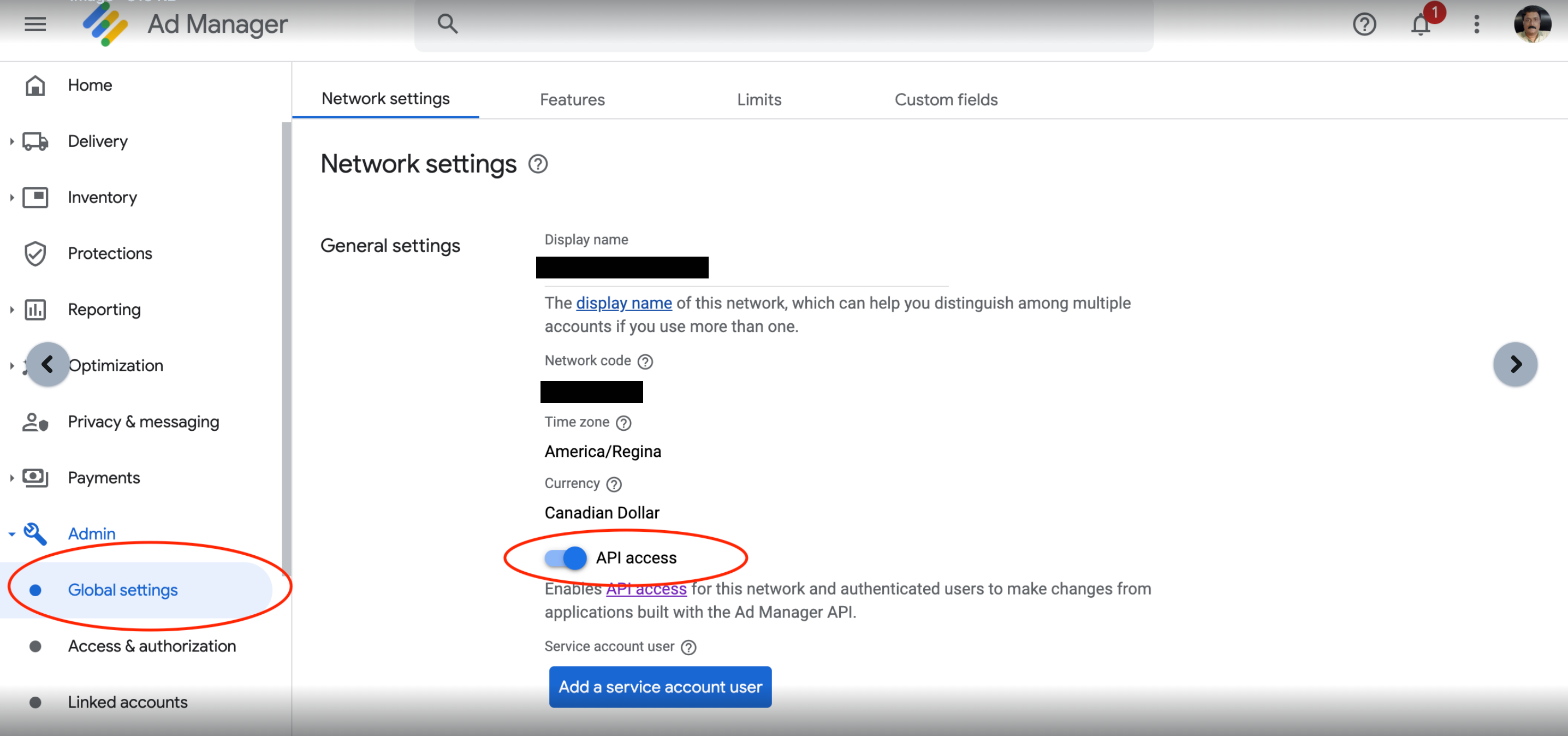 Step 1: Go to an account with Advertising Intelligence activated and launch Advertising Intelligence. Select "Connections" below "Settings" on the left menu.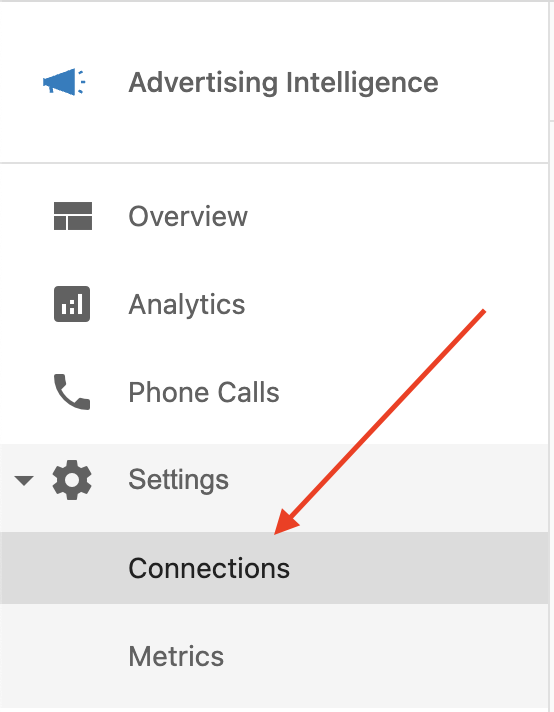 Step 2: Connect to Google Ad Manager.

Step 3: After the permission pages, you can select Orders from a list that the email ID provided is authorized for.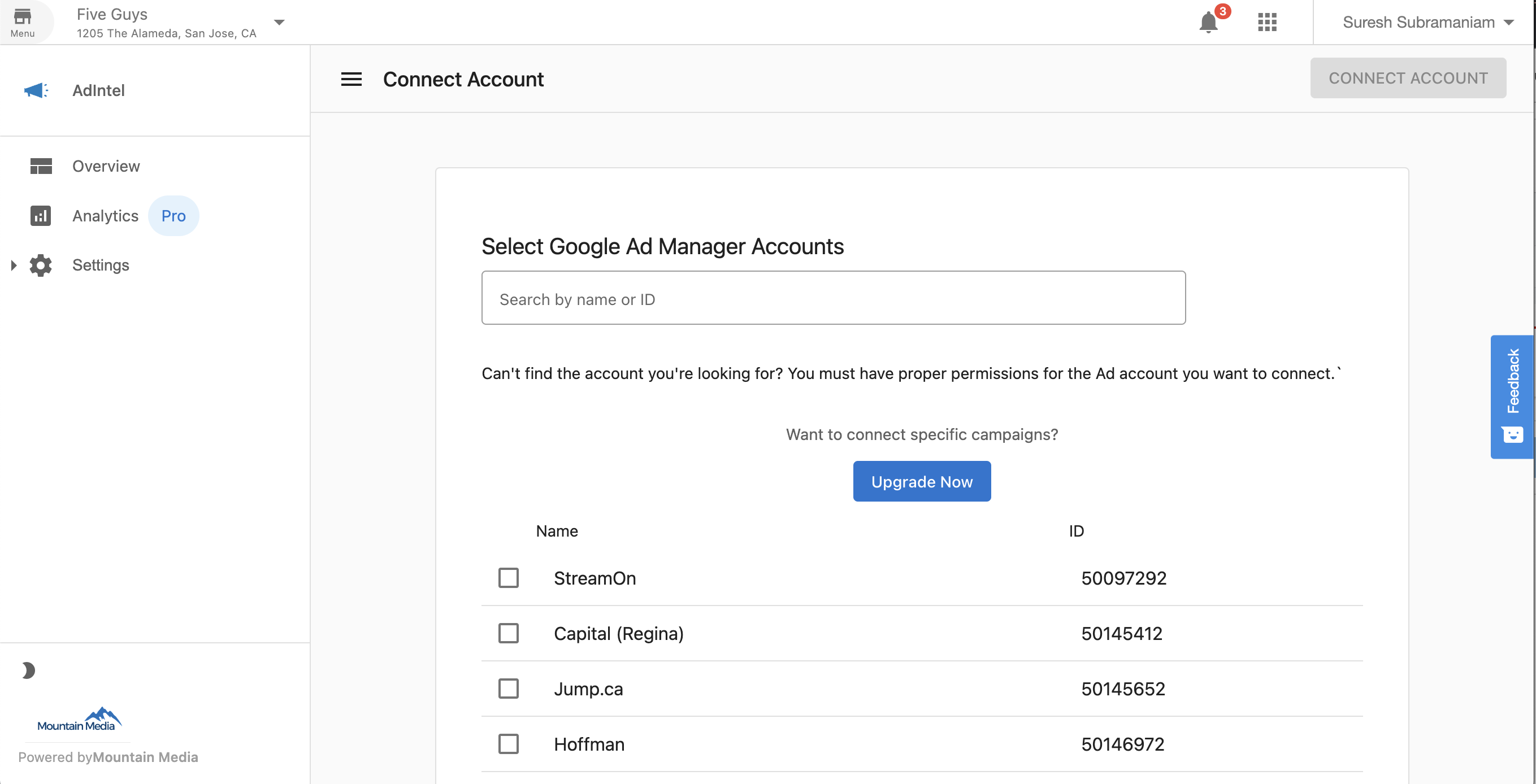 Once connected, Google Ad Manager Campaign Metrics will be available and consolidated in the "All" tab. GAM campaign stats will be available in a separate tab as well.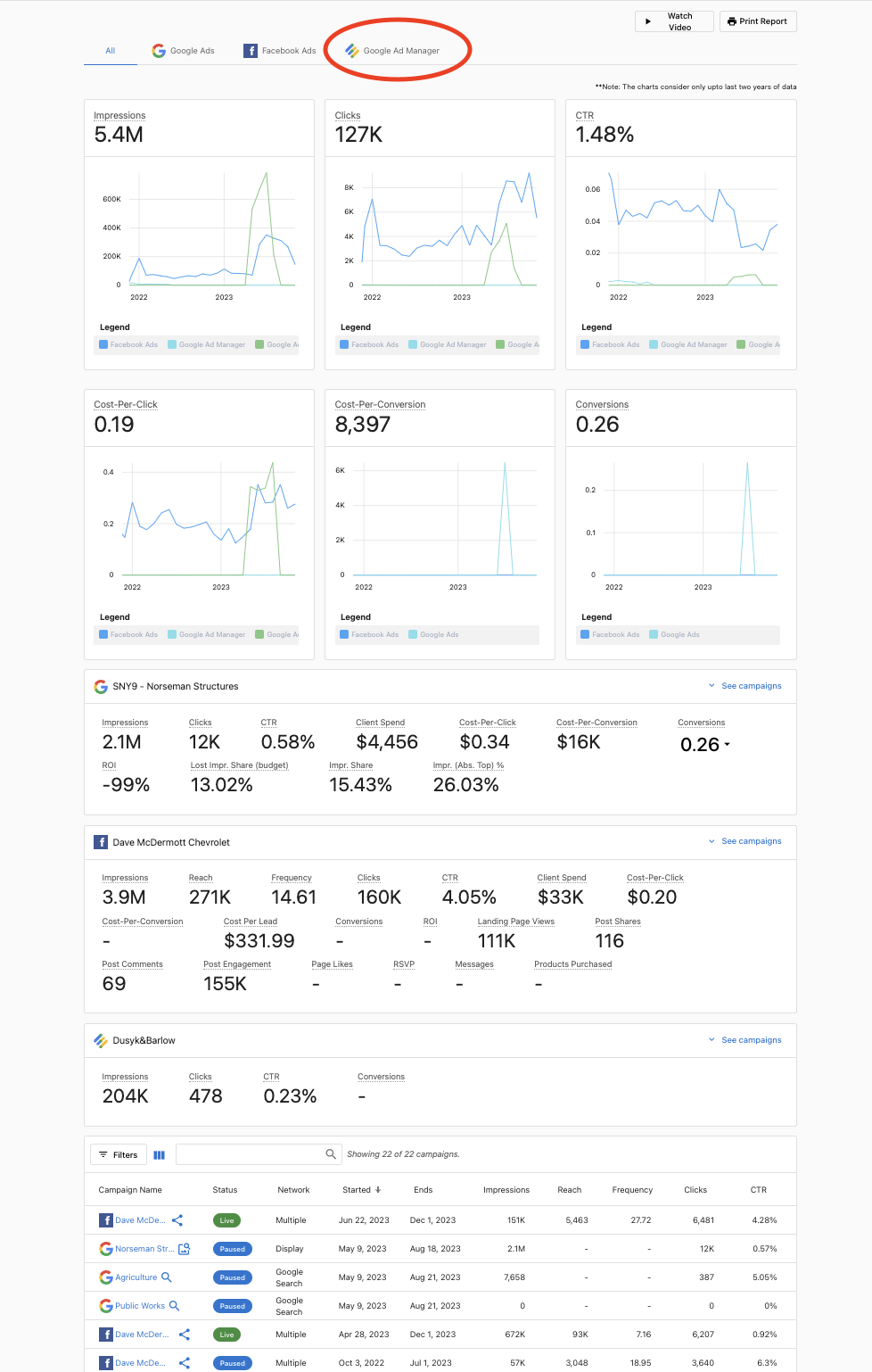 Campaign Details can be viewed on their own page as well.