SEO Keywords can now be reported on in the Executive Report!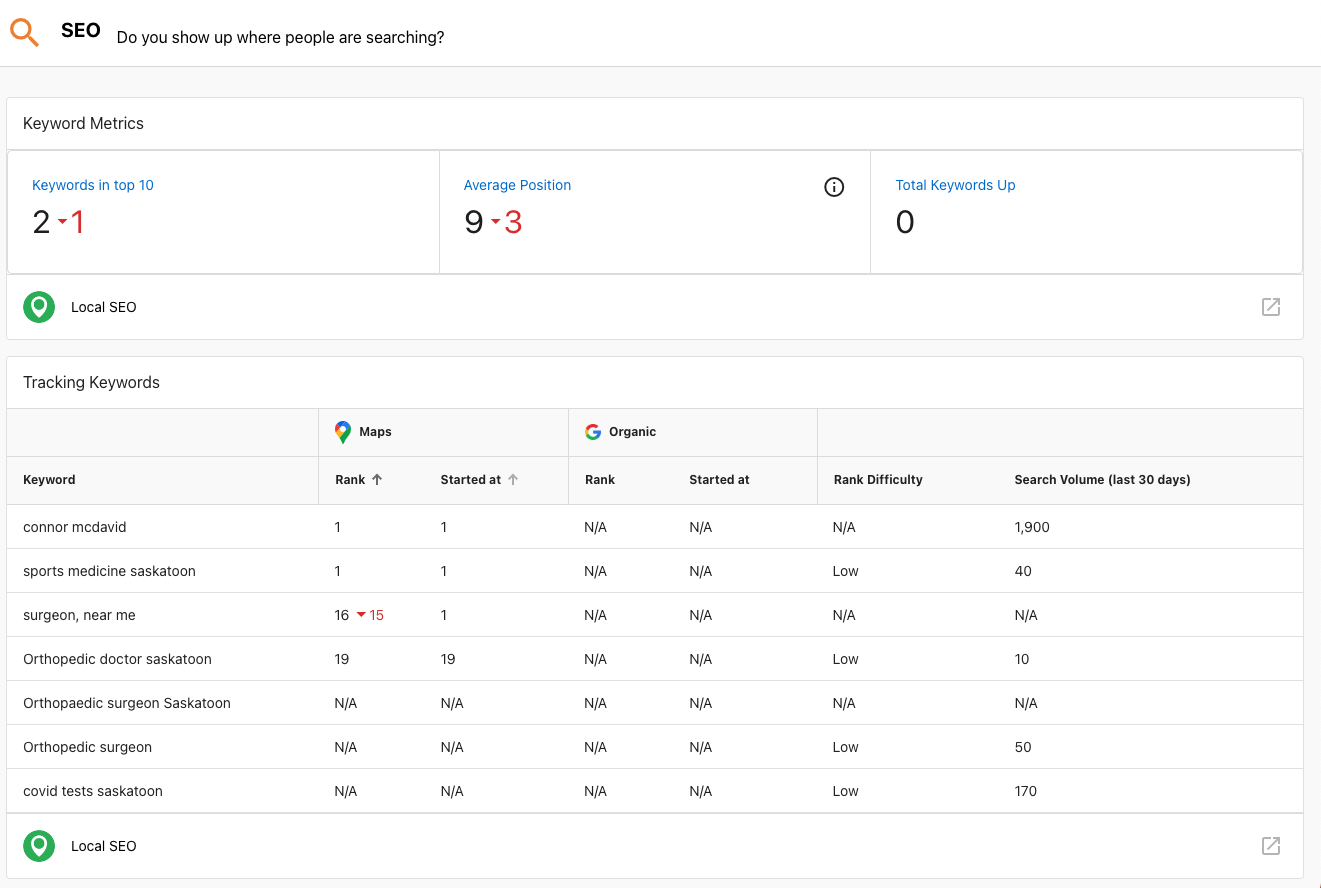 You and your clients can select keywords to be synced (to sources that accept this data), and specify which ones should be pushed to the Executive Report. This allows you to monitor keywords without pushing them all to the Executive Report.
When should I use this? 
When you want to monitor more keywords than you are actively working on. You may only want to report on the ones you are doing the work on.

When you want to report only on the keywords that have made progress as SEO efforts can take time to show results.

When you only want to display keywords when clients purchase specific SEO products or services.

You can set the default you would like for new keywords - either to be favorited or not when new keywords are added.