What is this?
A LinkedIn Ads connector is included in Advertising Intelligence. LinkedIn Ads can be connected without Advanced Reporting, however, only account-level stats will be reported on.
How to Use
Step 1: Go to an account with Advertising Intelligence activated and launch Advertising Intelligence. Select "Connections" below "Settings" on the left menu.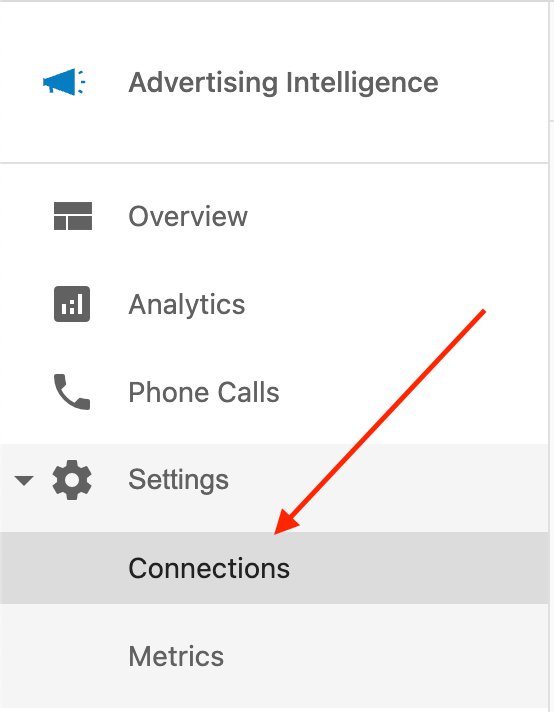 Step 2: Connect to LinkedIn Ads.

Step 3: LinkedIn Ads Campaign Metrics will be available and consolidated in the "All" tab. LinkedIn campaign stats will be available in a separate tab as well.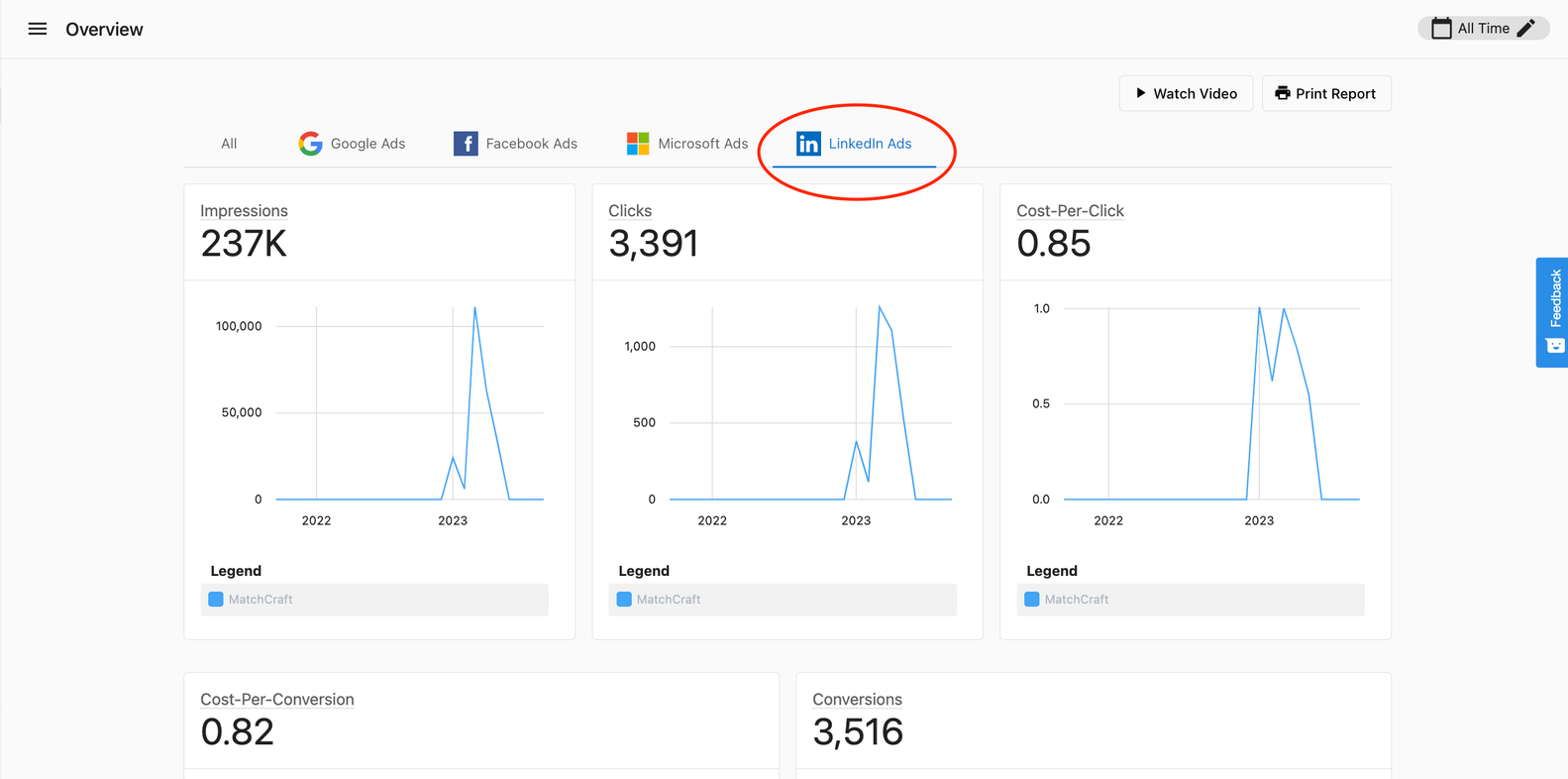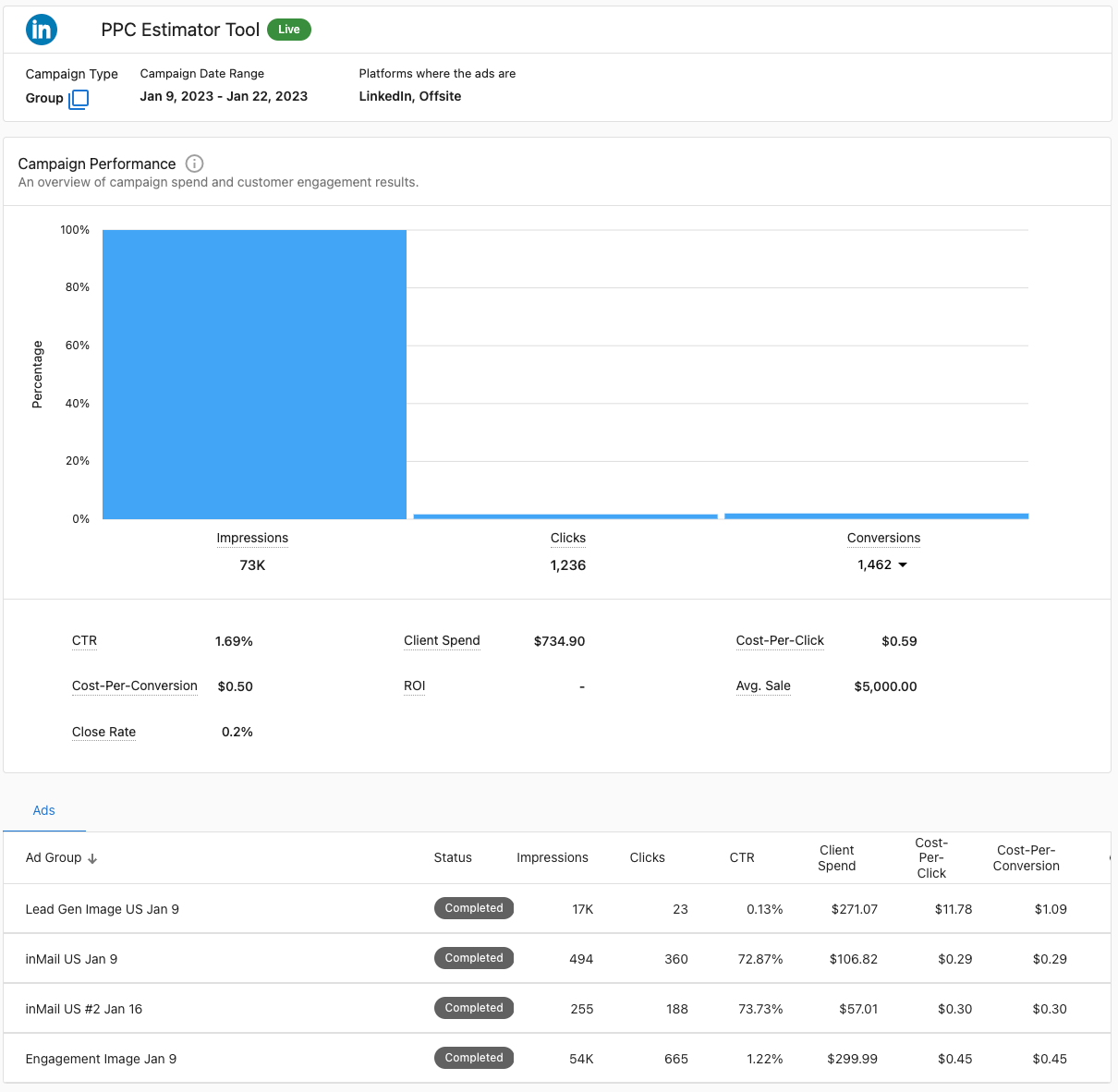 Please Note
At this time, this feature does not fully support complete white labelling. While creating a connection for LinkedIn Ads, the permissions page will still display "Advertising Intelligence" even if this was customized to display different text.