Easily find the balance owed by customers, overdue amounts and how long they've been due segmented by salespersons associated with those accounts.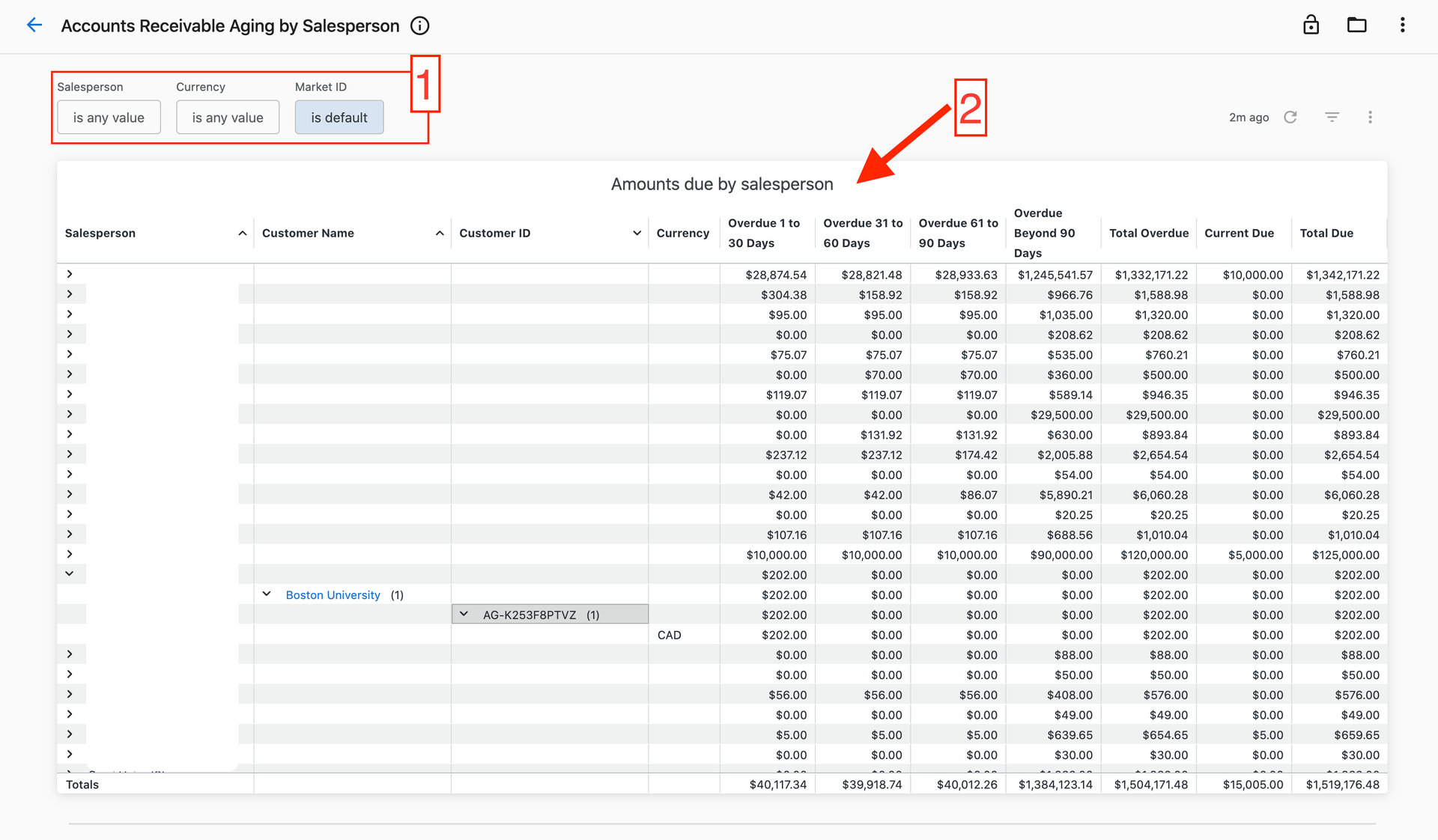 The table provides a breakdown of amounts due and overdue, segmented by salesperson, customer and currency. The overdue amounts are also bucketed into 30-day time windows to see how long they have been overdue, which helps guide follow-up actions. You can click on these amounts to see which invoices make up those amounts.

Use the filters to select a specific market, currency or a specific salesperson.
Note that when multiple currencies are involved, you'd need to filter by Currency or Market-ID (i.e. markets with a single currency) to ensure that the totals and sub-totals are added correctly.
To download the data in the report click on the three-dot icon over to the top right-hand side of the dashboard, followed by 'Download' to see the download options.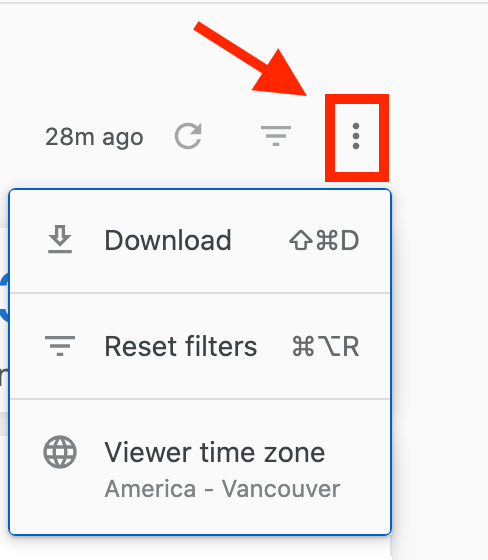 A dashboard is often constructed from a set of different data sources. There are data freshness labels at the bottom of each dashboard that indicate the following two things:
The refresh interval (text in bold and on top). This reflects how often the data source with the lowest refresh frequency gets updated.
The last refresh timestamp (text at the bottom). This reflects the earliest time when a data source was last updated in the dashboard.