Example Issue: Julia owns an online boutique that sells handmade jewelry. While she has a strong presence on social media platforms like Instagram and Facebook, she's looking for ways to further extend her reach and attract more potential customers. She knows that relying solely on social media might limit her audience, and she wants to drive more traffic and conversions to her online store.
Example Solution: Julia decided to implement this feature (consume our APIs) for her website that allows her to publish social content or blog posts about jewelry fashion, care tips, and the latest trends all via API. This will not only showcase her expertise but also attract a broader audience interested in jewelry-related topics. 
What is it? 
Custom feed can be accessed via API which means your developers can now grab posts from the custom feed and have them display anywhere they like - say websites etc. External Identifier which allows Vendasta's API to filter posts just to custom integrations and in the future be able to schedule.
To begin, make sure to navigate to Partner Center > Administration > Customize > General product Settings > Social Marketing > Check on 'Enable Custom Feed Integration.'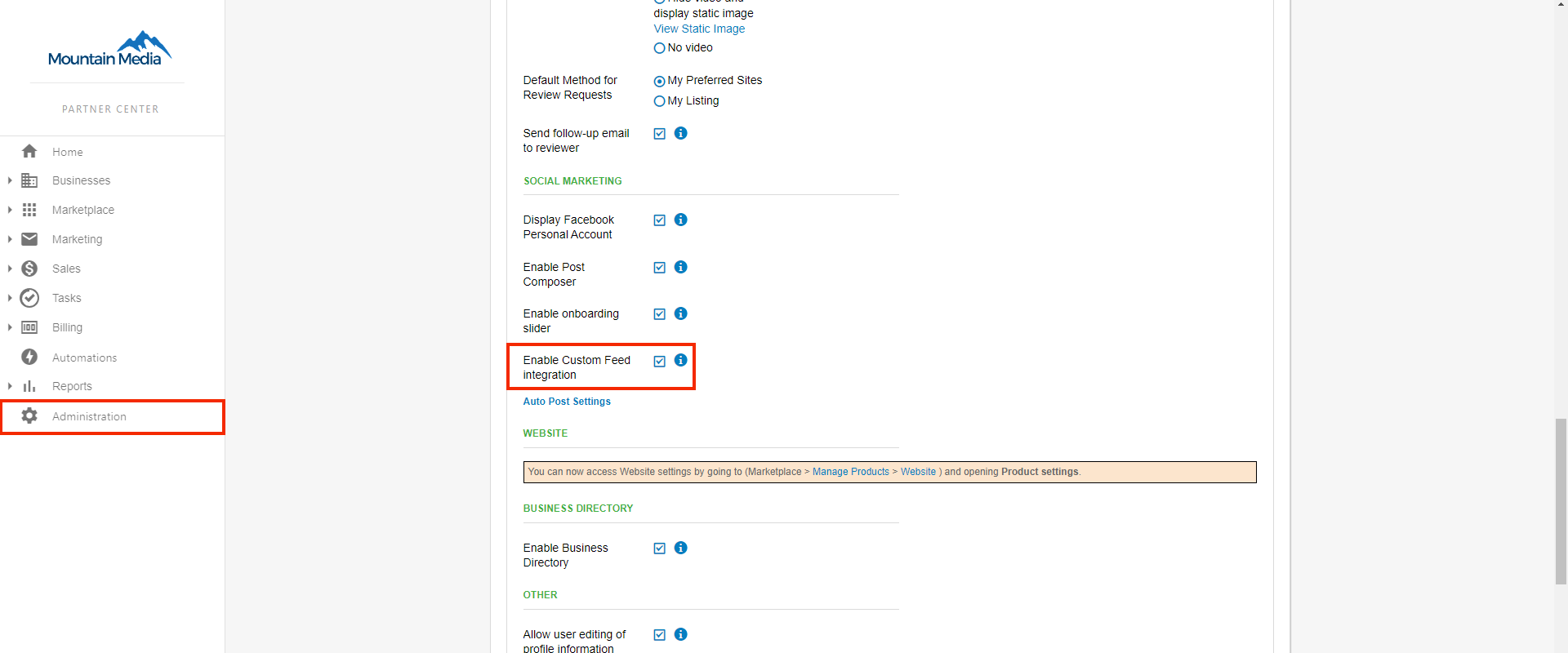 Walkthrough Video
API Access Links 
Step 1 - http://developers.vendasta.com/
Step 2 - https://developers.vendasta.com/platform/61041338127ff-list-social-messages