Online reviews are critical to the success of local businesses. In fact, nearly 90% of consumers say they'll only consider using a business if they have an average rating of 3-5 stars. Your clients know that it's important to capture their customers' feedback, but they need your help. That's why we are now offering "review requesting" capabilities in Reputation Management.
FAQ
Q: Why are there two "Request review" buttons?
The "Review Request" button on the "Manage reviews" page takes users to the "Customer Voice" product.
We have introduced a new tab within Reputation Management "Request reviews" tab with email functionality that is centred around the task of actively soliciting reviews from your customers. This section has tools to draft and send personalized review requests via email, encouraging customers to leave reviews on specific platforms.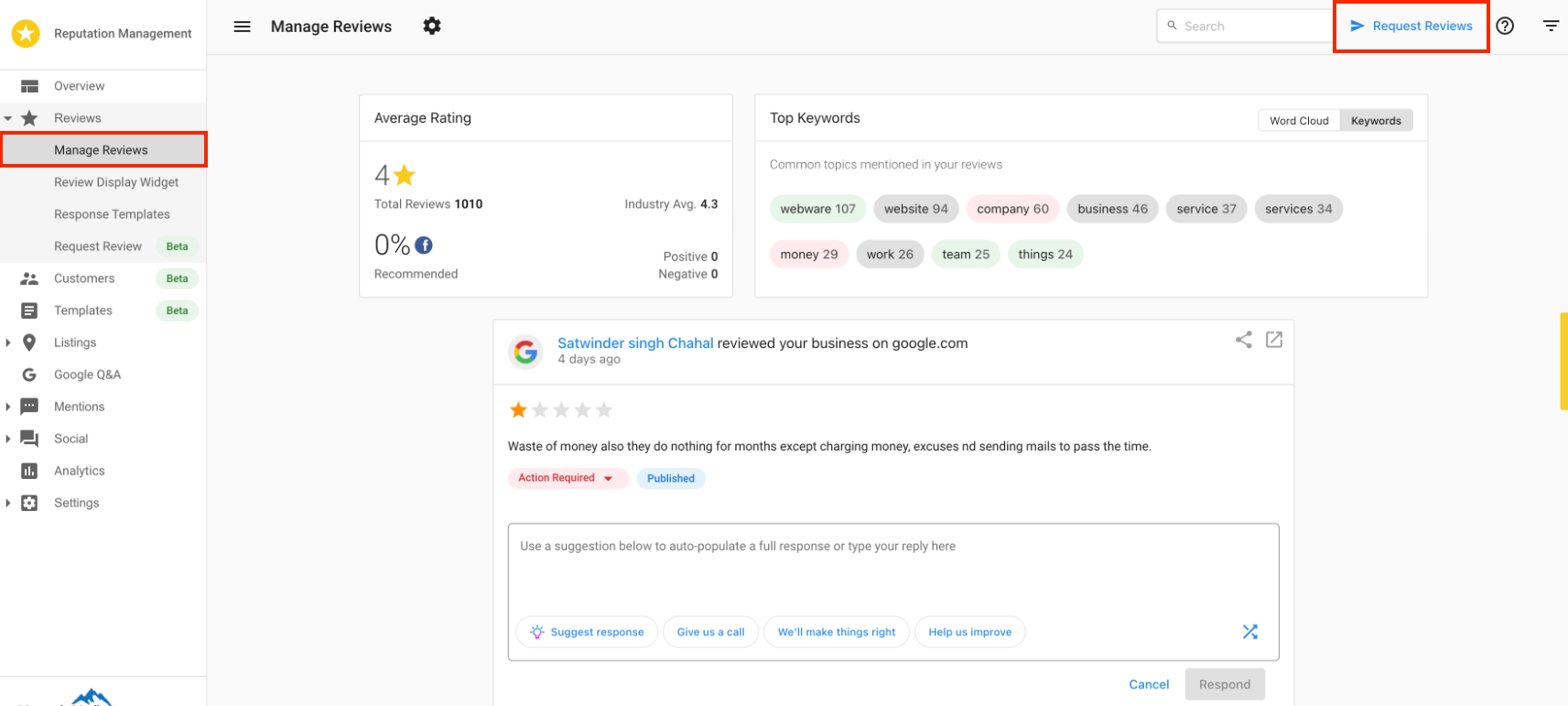 Q: How can I use ANY URL for requesting reviews?
With Email Builder, you can add any review URL to send a review request.
Email Builder has a functionality to add a "new block" (new element in email) which can be image or text and can be hyperlinked with any review source. For the example below, Glassdoor's logo has been added as an image hyperlinked to the Glassdoor review site.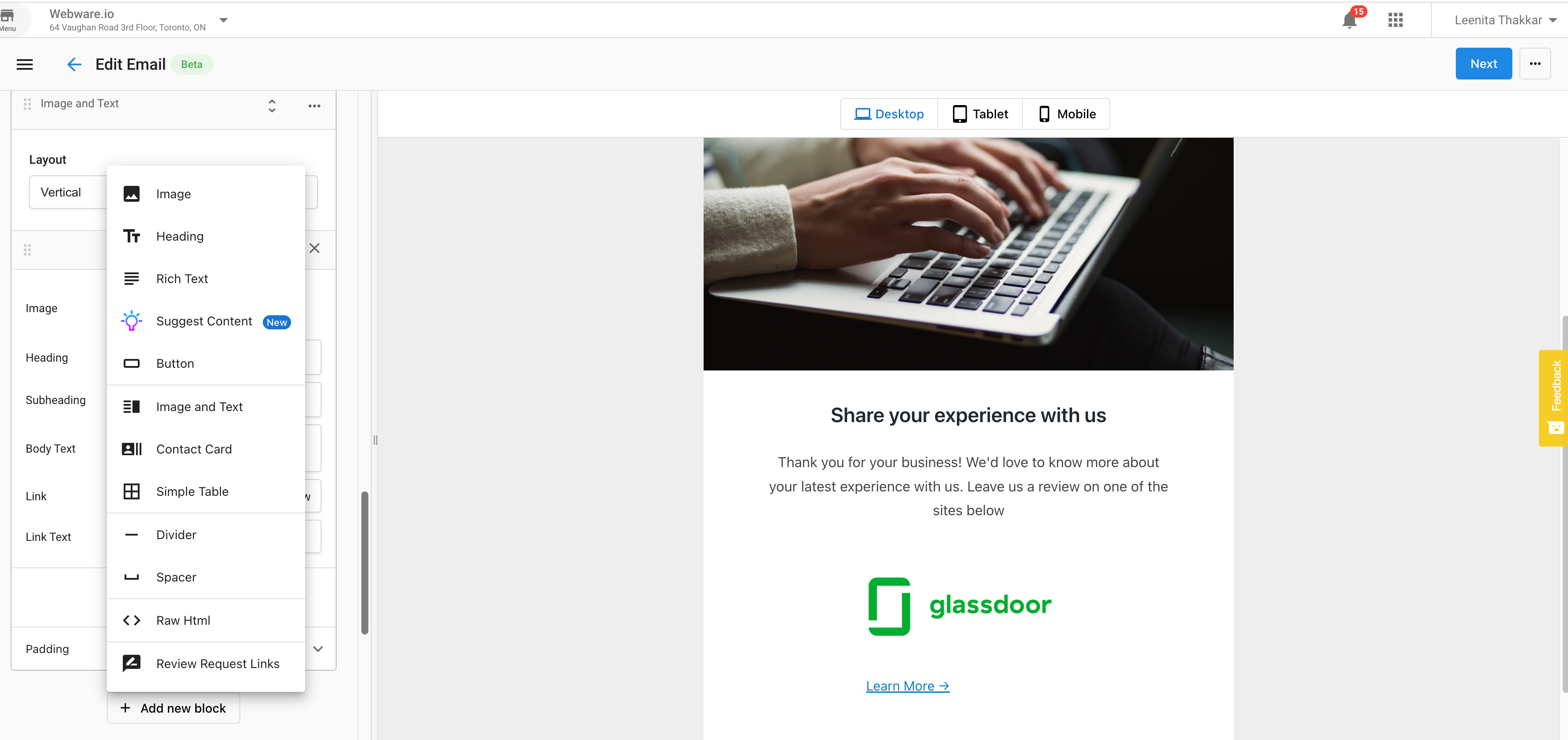 Q: How can a user upgrade to Reputation Management Premium?
If a user is on the Standard edition, they will be able to see an upgrade badge. Once they click on upgrade, they will be dropped into the store. If a user is on the Pro edition, they will see an upgrade to 'Premium' badge.