What is it?
Artificial Intelligence has been integrated into Local SEO's Business Profile tab to allow users to quickly and seamlessly generate short and long business descriptions. This feature works for those with Local SEO and/or Listing Sync Pro active.
Why is this important?
Streamlines the process when a Partner or a user wants to quickly set up their business profile, allowing them to save time, improve the ease of profile creation, and reduce the effort needed to start using the product and syncing.
How does it work?
Navigate to Local SEO's Business Profile tab and click on the "Marketing" tab.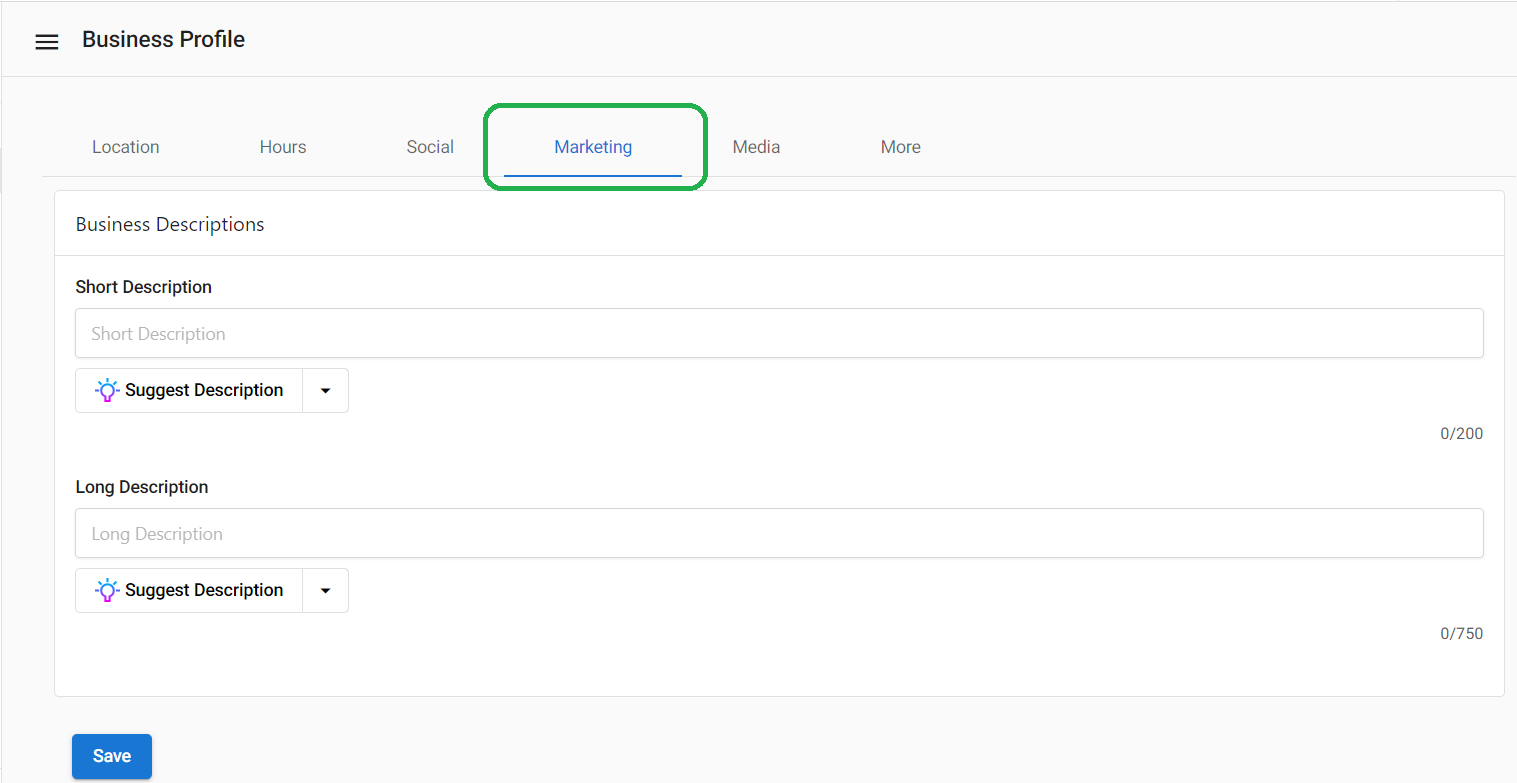 Click on the "Suggest Description" button.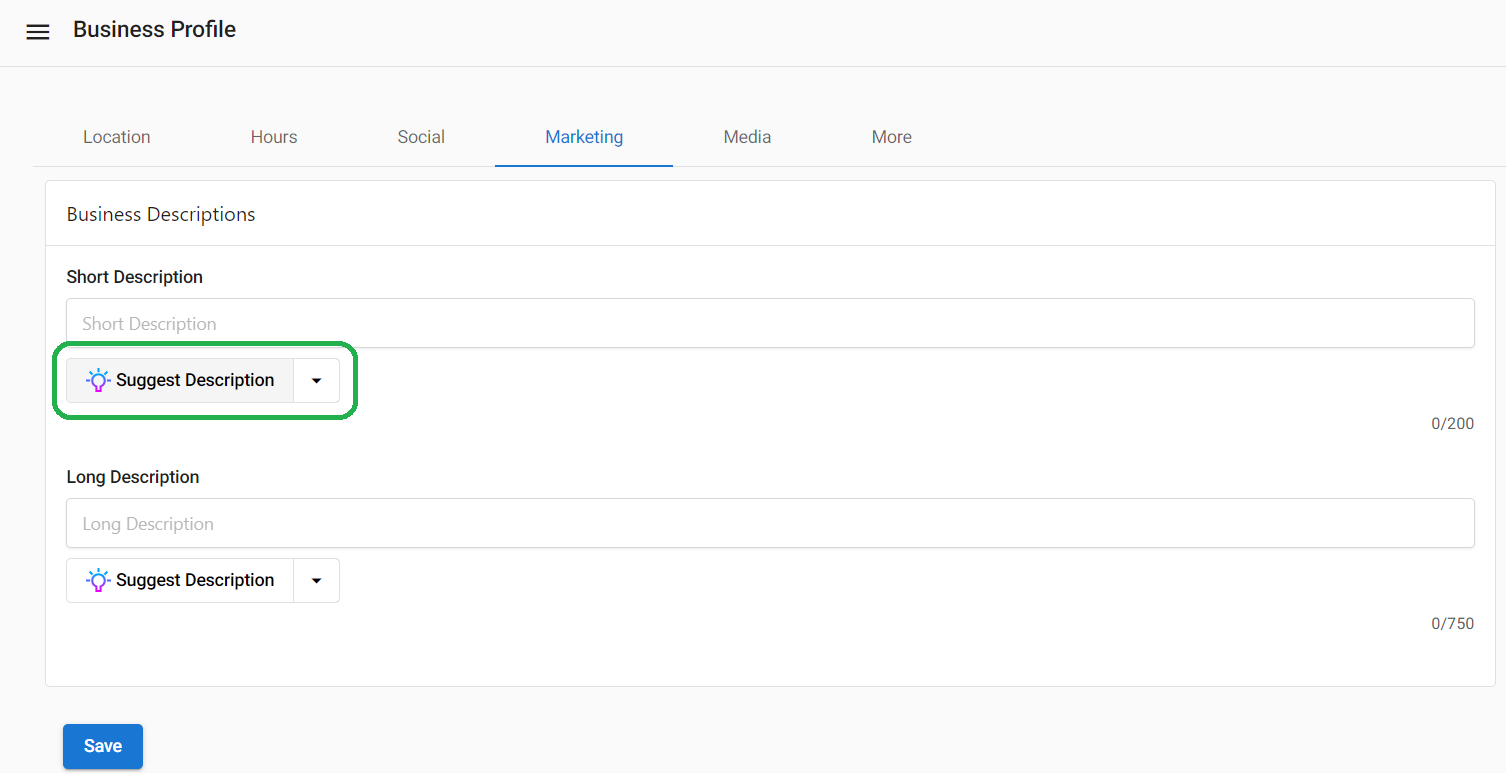 Click on the dropdown on the right to explore some other options. You can click "Create from current content" if you've already provided your own description and the AI can add to it.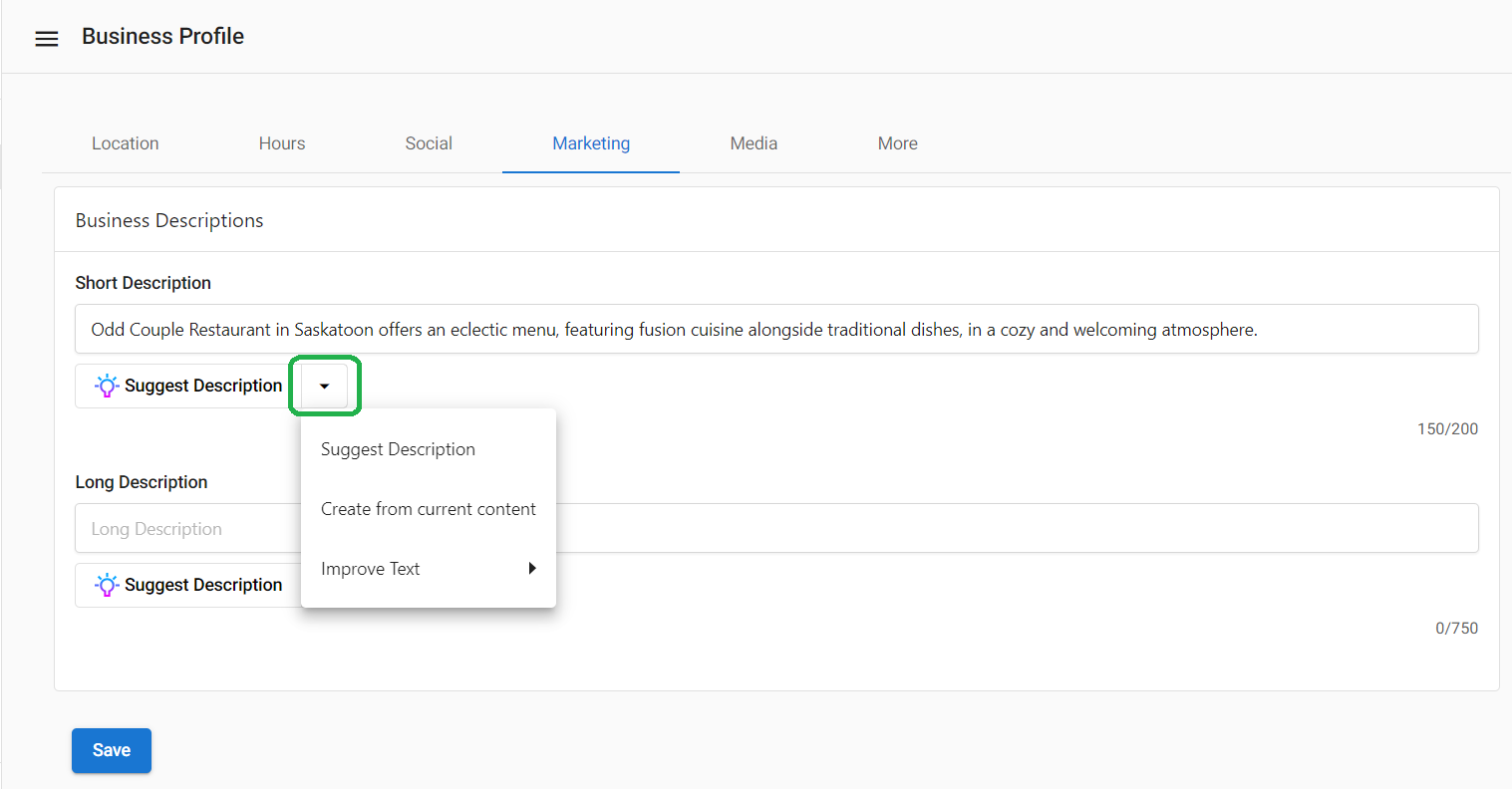 Explore the "Improve Text" option to fix the spelling and grammar, make the description shorter, or change the tone of voice.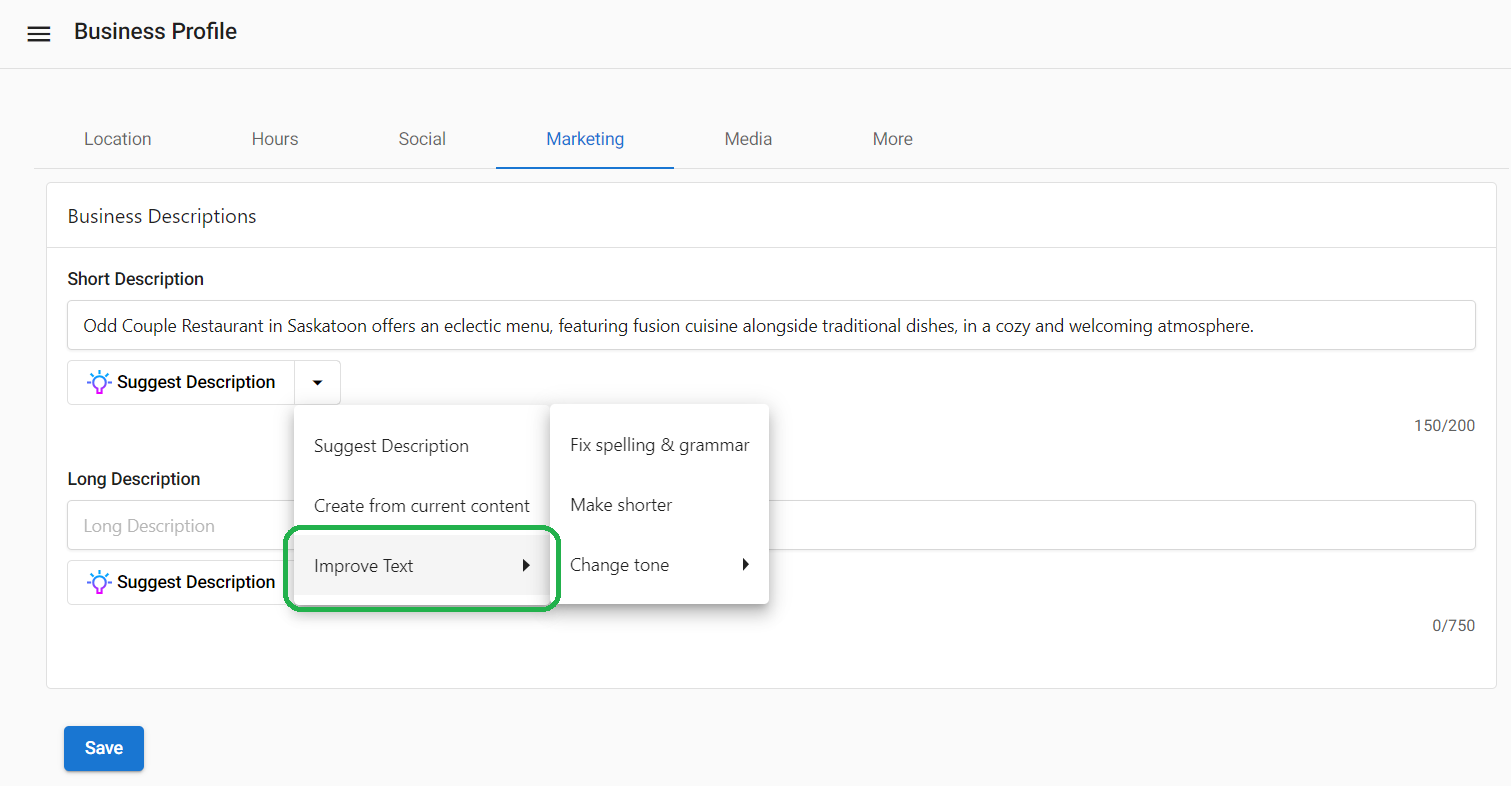 Choose from options to make the tone more friendly, professional, witty, and many more options.