Artificial intelligence has been integrated into the social posting functionality in Social Marketing to allow users to quickly create AI-generated images by entering text prompts. This is in addition to the AI-generated posting feature already introduced. This feature works for accounts with Social Marketing Pro.
Please note that this has been released to all Partners as of March 29, 2023. During this phase, the team has identified that some of the images generated using AI have been lower quality than the expected high standards. This is due to the Beta version on the provider side so a new badge will be added to indicate that Beta status of this release.
To avoid quality-related issues, provide more detailed prompts for better results as shown below.
Why is this important?
Streamlines the process when a user wants to quickly create an image and post to their social networks to save time, improve the ease of content creation, and allow users to interact with their audiences faster.
How does it work?
1. Select Media

2. Add Media → Generate Image (Beta)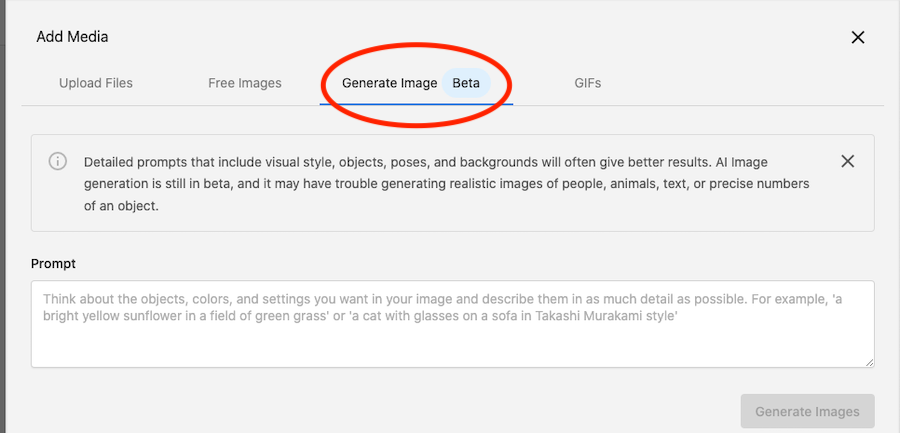 3. Add a detailed prompt to get 3 results. It can take a few seconds to load the images as seen below
4. Click on + or on the image to add to the media section of the post