What is it?
Artificial intelligence has been integrated into the social commenting functionality in Social Marketing to allow users to quickly reply to a social comment by a follower using AI-generated content. This feature works for accounts with Social Marketing Pro.
Why is this important?
When there is a new response or comment on the business page, the user or admin can quickly generate a reply using AI technology that will analyze the follower comment to provide a reply with the appropriate tone and sentiment.
How does it work?
Step 1 - Click on "My Posts" → "Customer Posts" from the left nav panel

Step 2 - Click the "Comment" button, both Responded To and Awaiting Response filters will have this option available: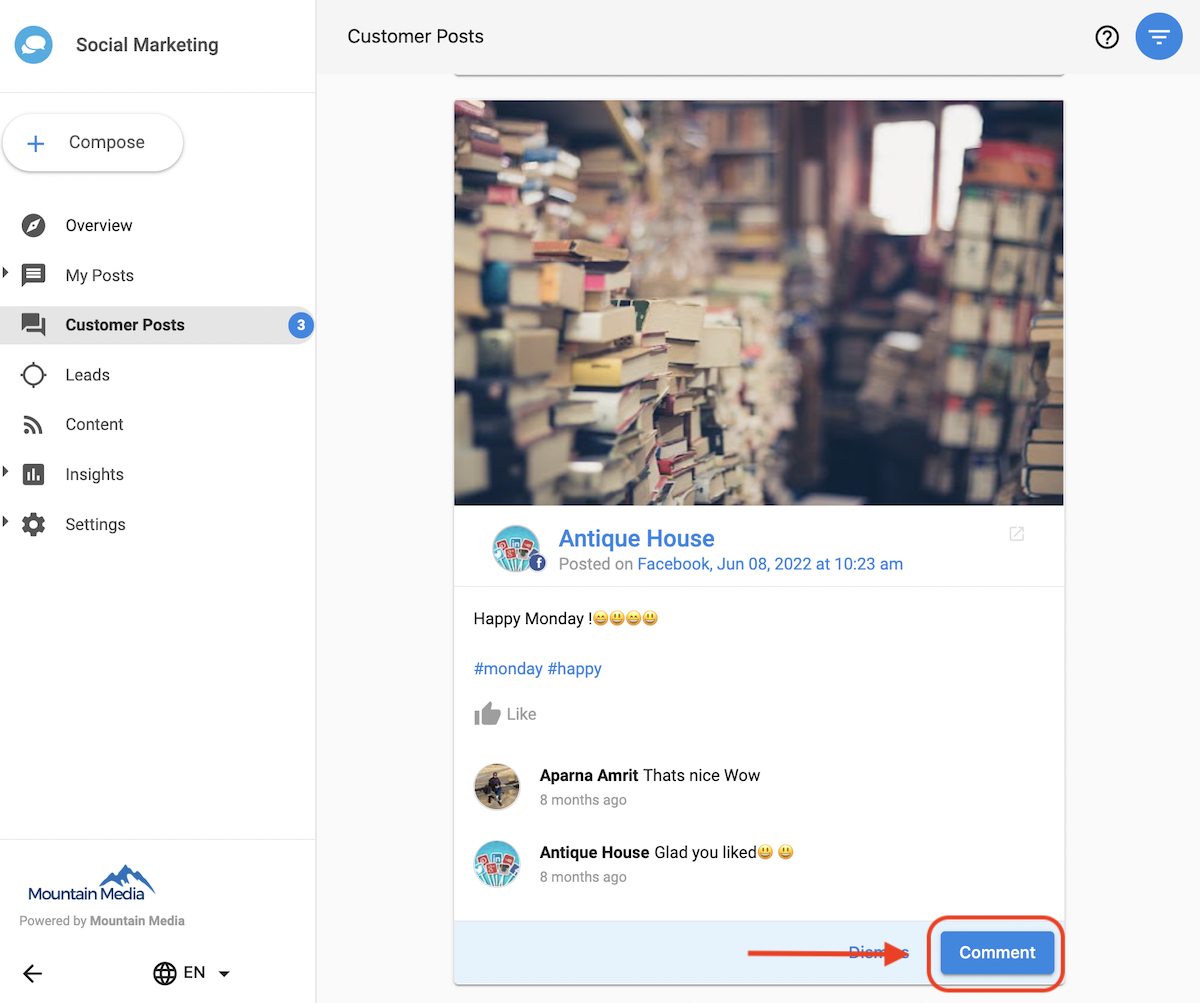 Step 3 - Clicking the comment button will open the "Suggest reply" option; click "Suggest reply" to get a AI-generated reply to the following comment: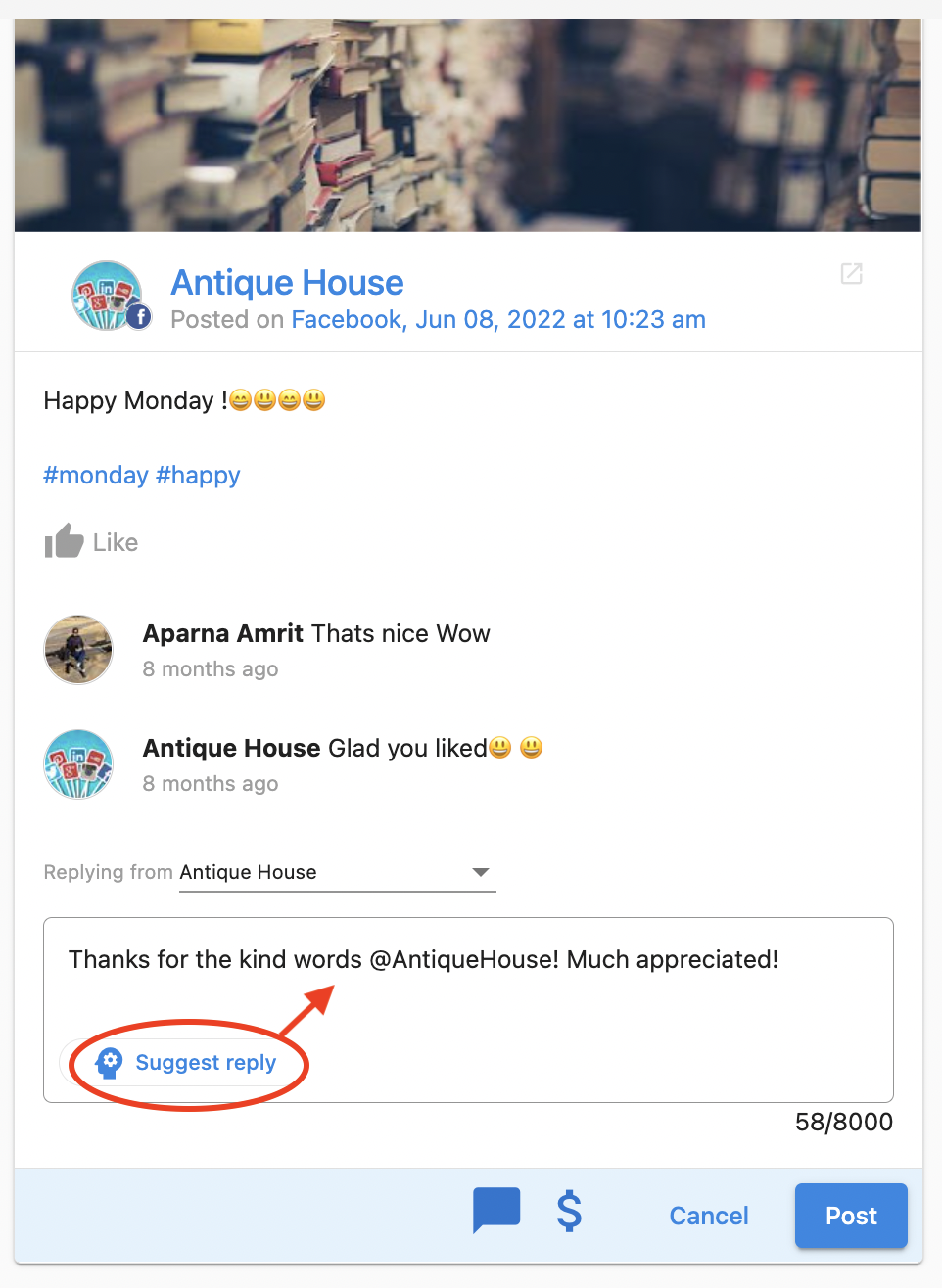 Step 4 - If satisfied with the AI-generated response, simply click the "Post" button or edit the response then post the reply: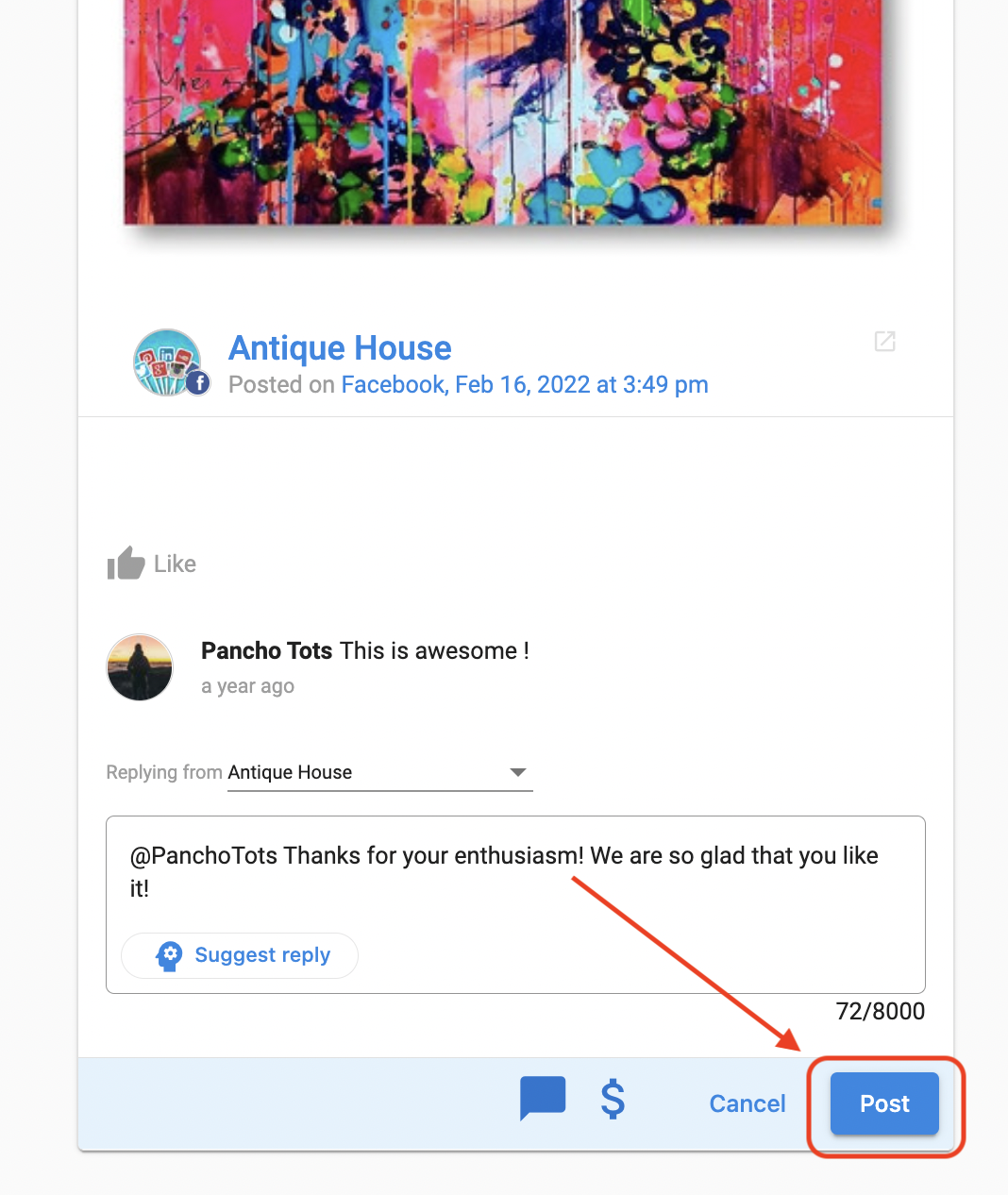 Related article: AI-generated social posts launched in Social Marketing article
When is it available?
This feature was released on February 8, 2023 and is currently available to all Partners with clients that have Social Marketing Pro activated.