What is it?
Artificial intelligence has been integrated into the social commenting functionality in Social Marketing to allow users to quickly reply to a social comment by a follower using AI-generated content. This feature works for accounts with Social Marketing Pro.
Why is this important?
When there is a new response or comment on the business page, the user or admin can quickly generate a reply using AI technology that will analyze the follower comment to provide a reply with the appropriate tone and sentiment. 
How does it work?
Step 1 - Click on "My Posts" → "Customer Posts" from the left nav panel

Step 2 - Click the "Comment" button, both Responded To and Awaiting Response filters will have this option available: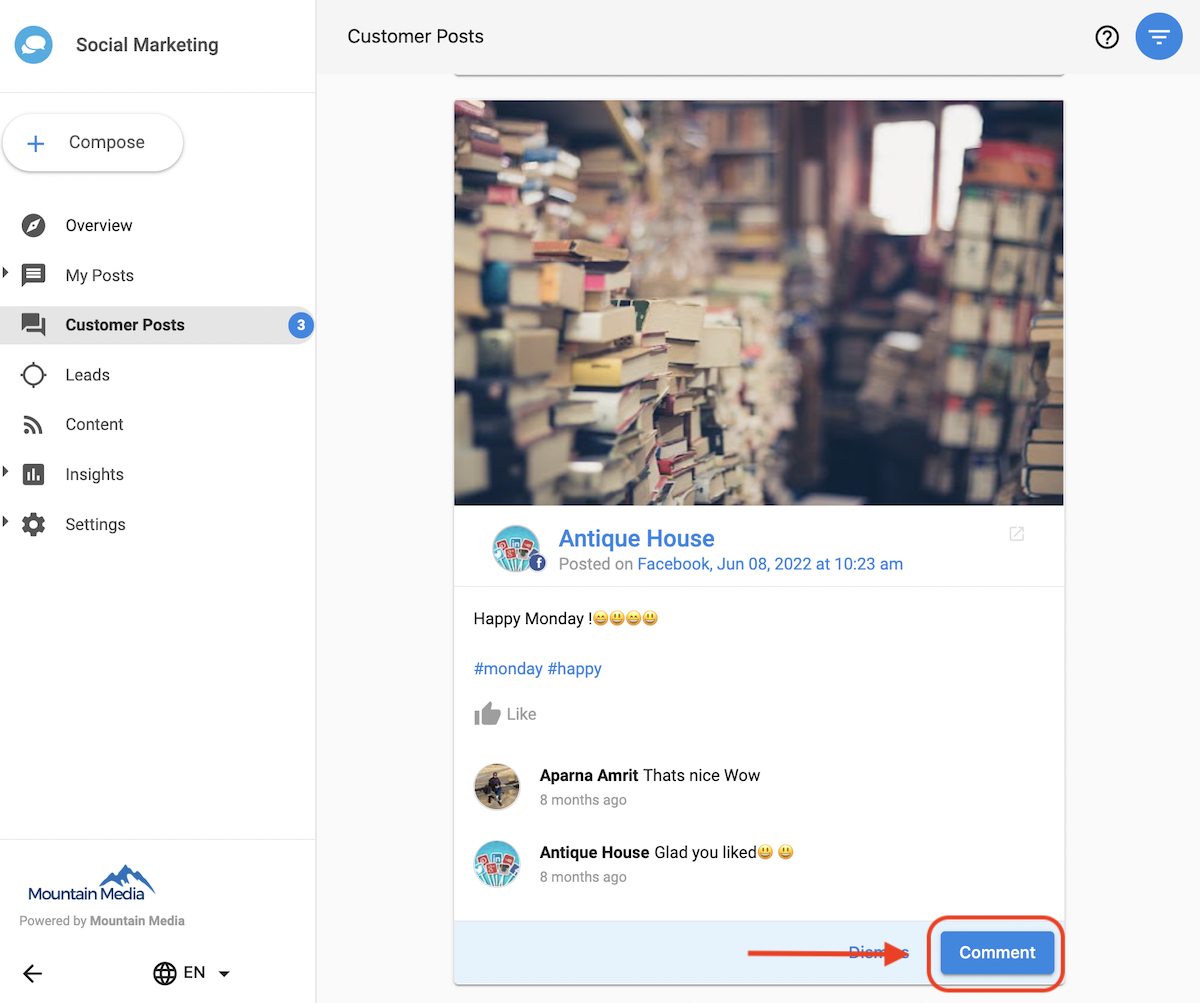 Step 3 - Clicking the comment button will open the "Suggest reply" option; click "Suggest reply" to get an AI-generated reply to the following comment: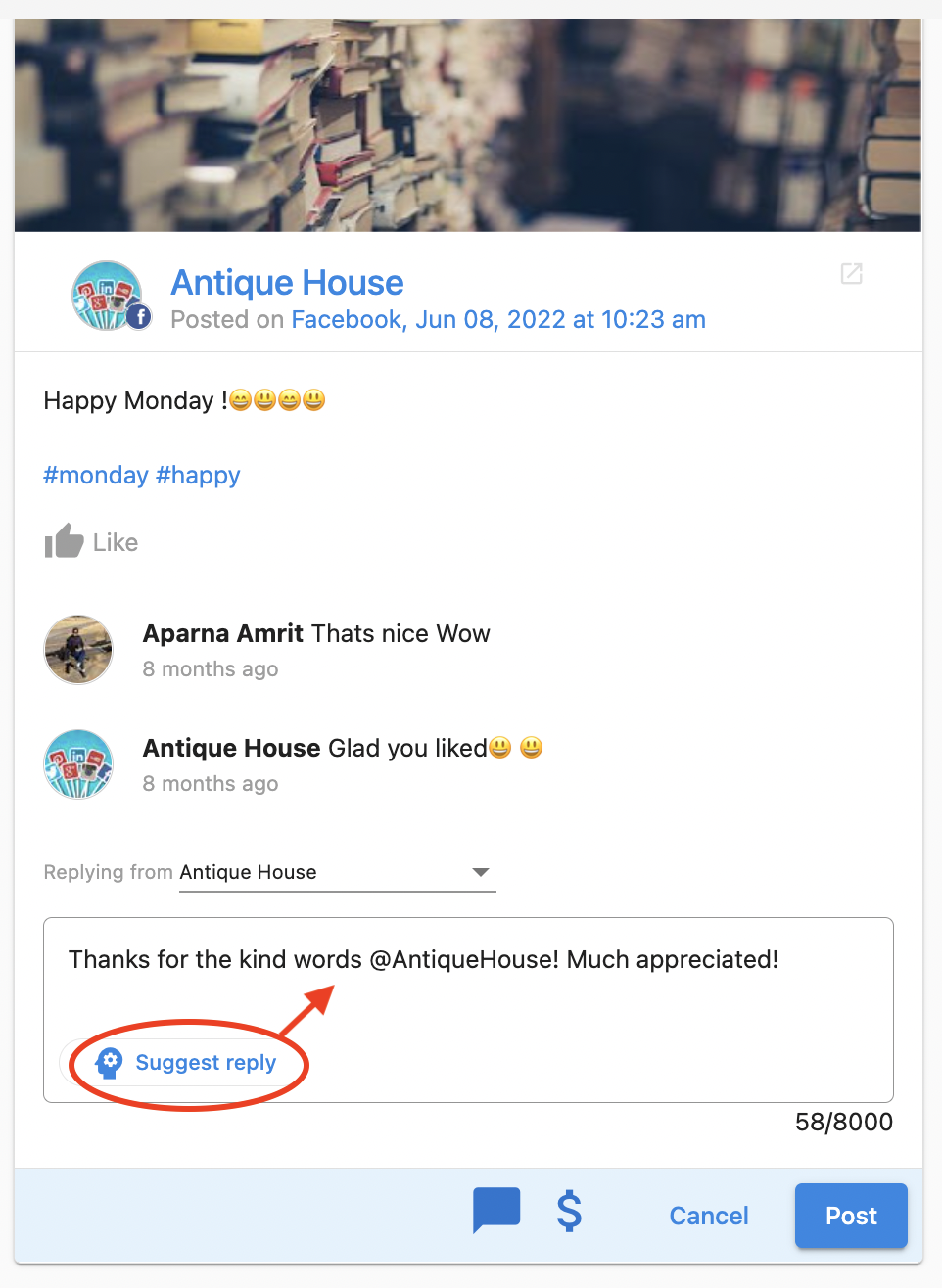 Step 4 - If satisfied with the AI-generated response, simply click the "Post" button or edit the response then post the reply: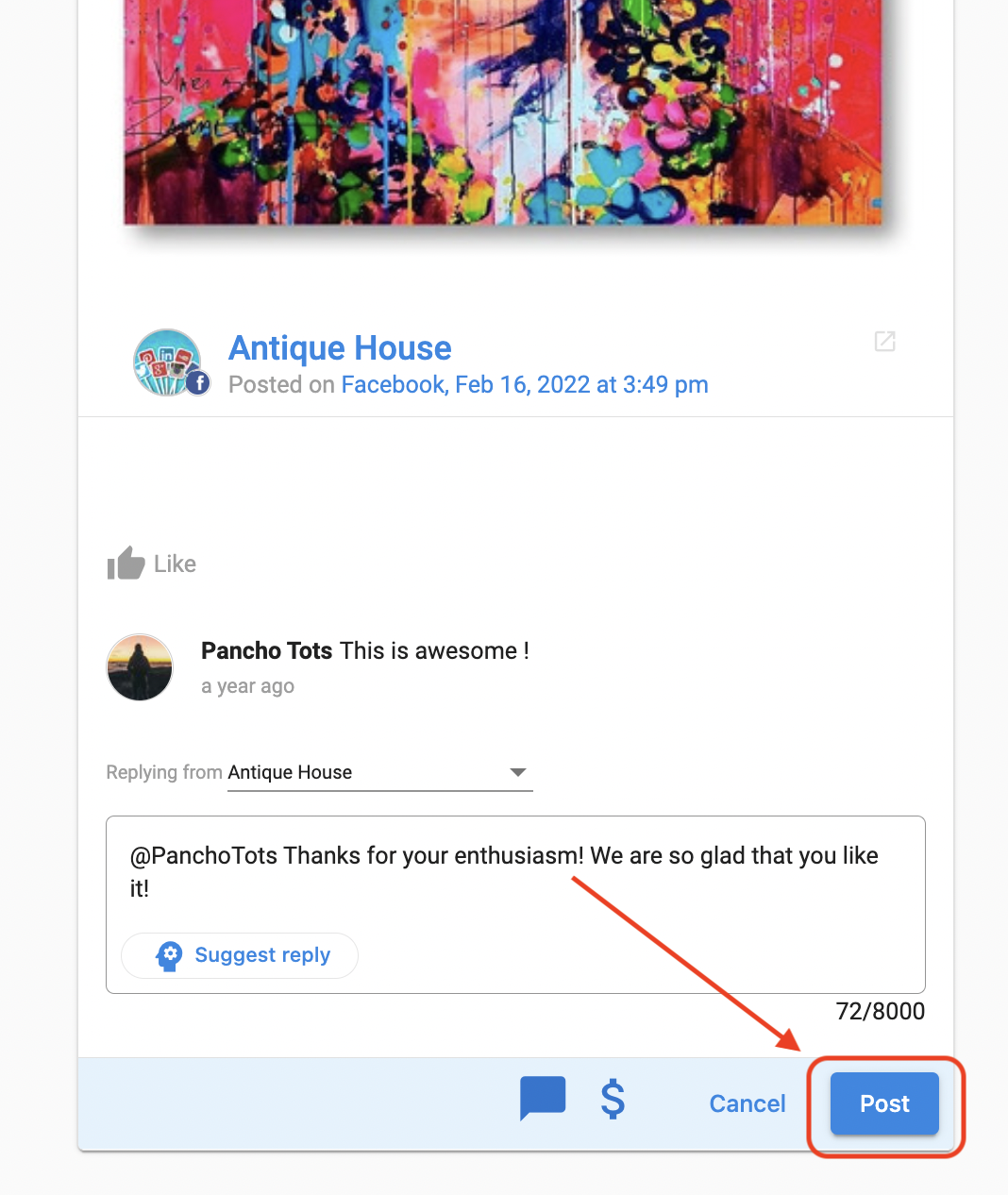 Related article: AI-generated social posts launched in Social Marketing article