Partners will not be able to change the due date on the recurring invoice sent out to the customer.
The system automatically set the due date of 10 days from the date that the recurring invoice is set. Once the system has selected the due date, the date cannot be modified to the partner's preferred date.
For example, if the partner set the recurring invoice to be 1st November, the due date will automatically show as 11th November. So if the customer did not pay before 12am UTC, the invoice will flag as Past Due to the partner.
Partner will not be able to move the date forward after sending the invoice to the customer. After the due date is set by the system, the Partner can issue another invoice to have a new due date set. In case the partner would like to amend the due date, the only option is to void the existing invoice that was already showing as Due or Past due by changing the status and creating a new one. 
Partners can also change the due date if the invoice is still on draft. But the moment the invoice is sent out and the customer receives it, the due date cannot be changed except if Partners void the invoice and create another invoice and change the due date.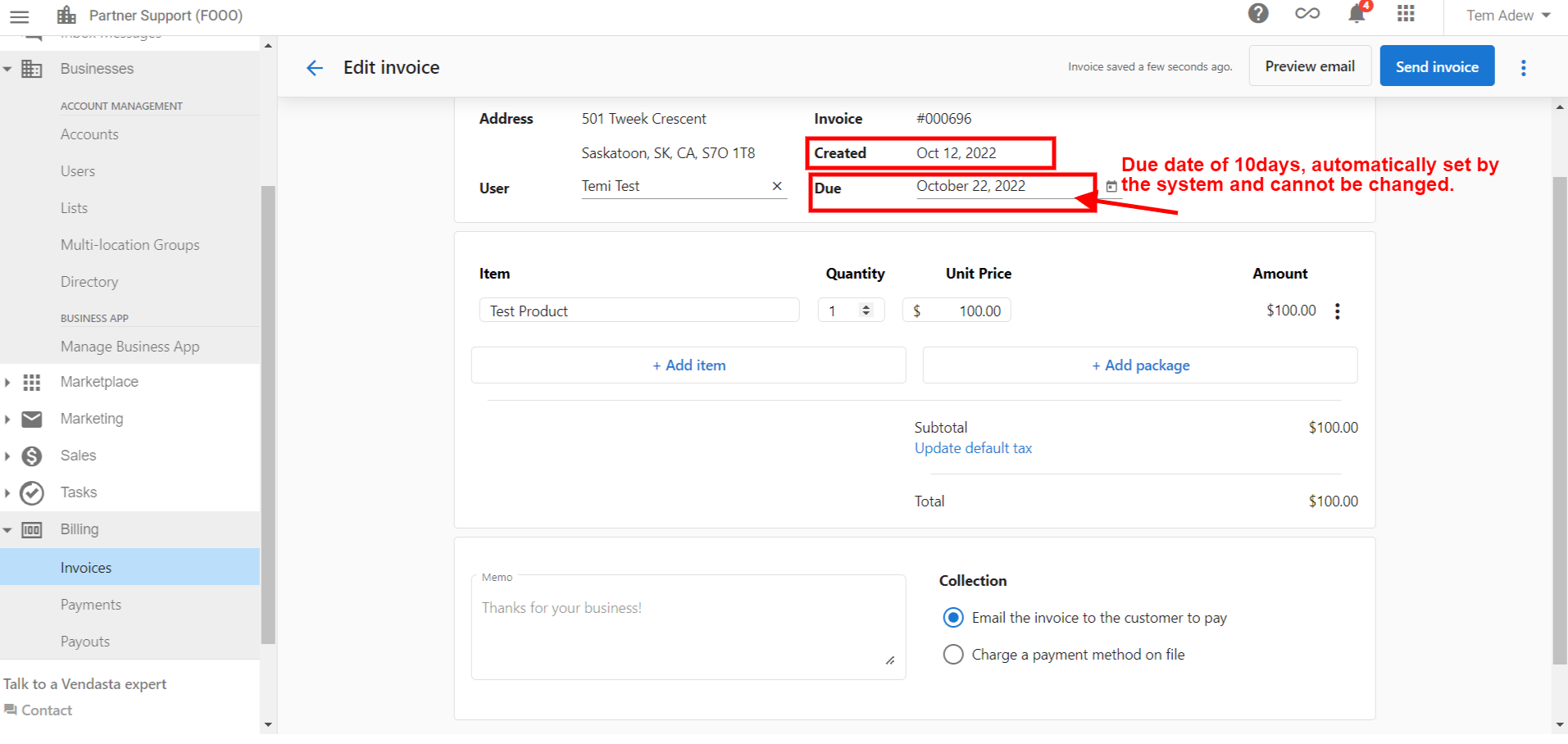 After sending the invoice to the email address and it's showing due or past due, you can only void it, you cannot edit the due date.