A frequently asked question in Customer Voice is "Why are the review requests going out from @smblogin.com and how can I modify it to display/use my email address?"

​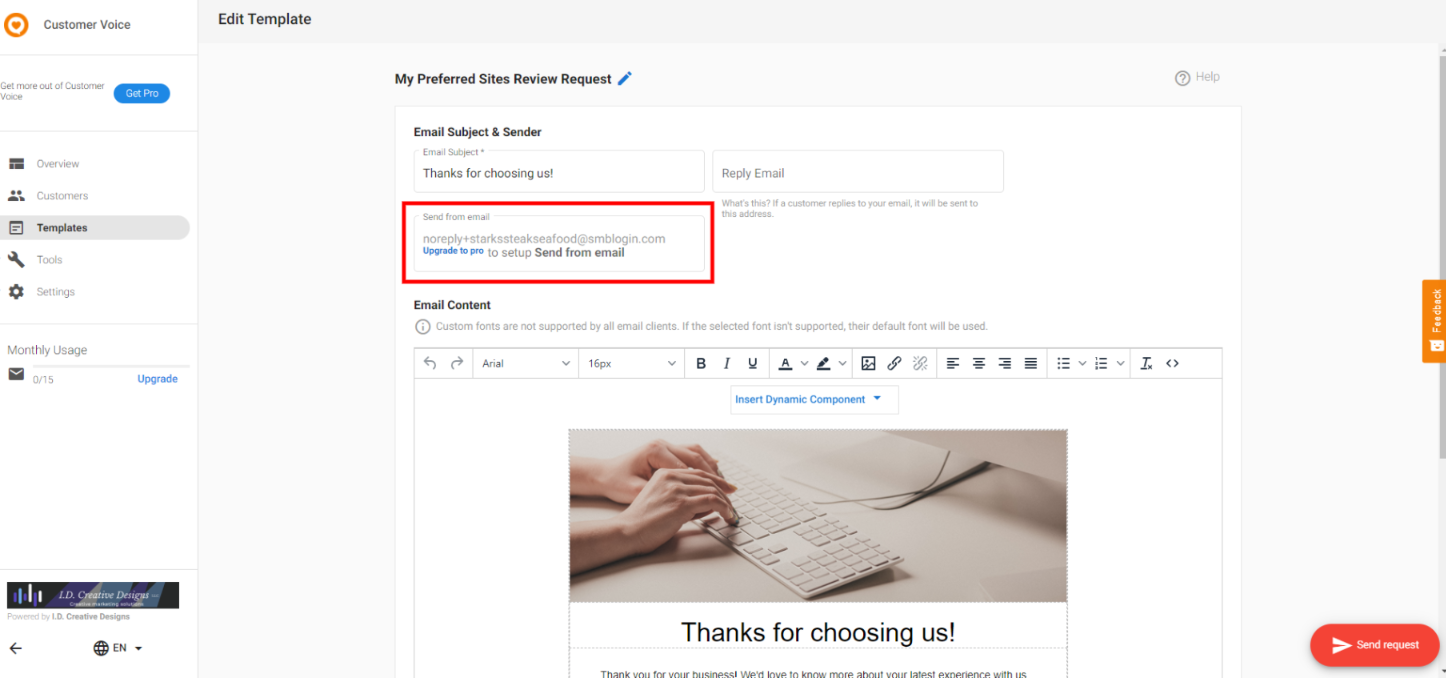 For Customer Voice Standard accounts, emails will come from the email noreply+businessname@smblogin.com. The client's business name will be automatically substituted for "businessname." Clients may customize their "sent-from" email domain with Customer Voice Pro. Do this by clicking "Edit Send from email" when editing an email template.​
After upgrading to the Pro edition, the setting can be configured in the Business App >> Settings >> Email Configuration:

​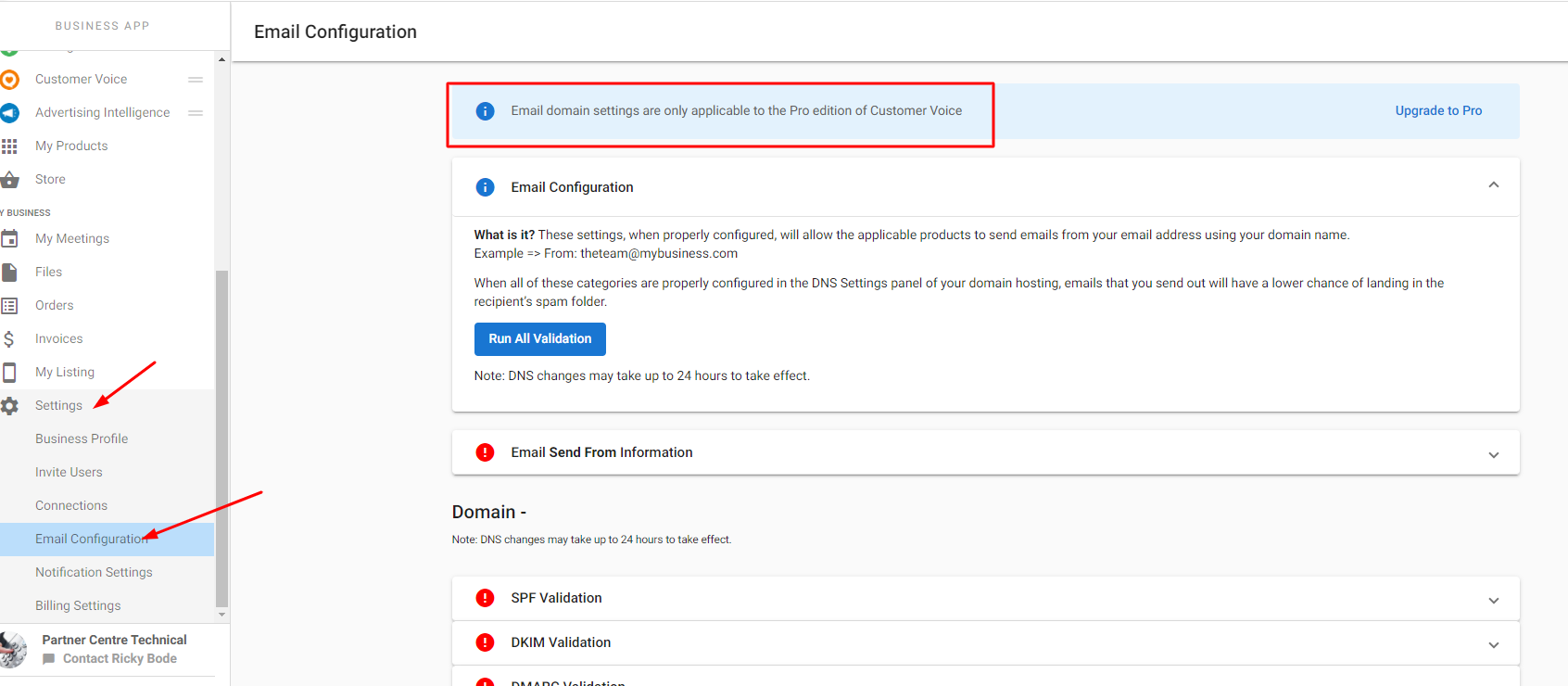 To edit send from information, domain validation is not required. You can just change the send from information to be able to send review requests from that email ID.