With the integration of a meeting scheduling link (like CalenderHero) into Business App, you can now be more accessible to your clients. In addition, they will have an option for quick and easy bookings right from their mobile device or desktop browser on any platform they use!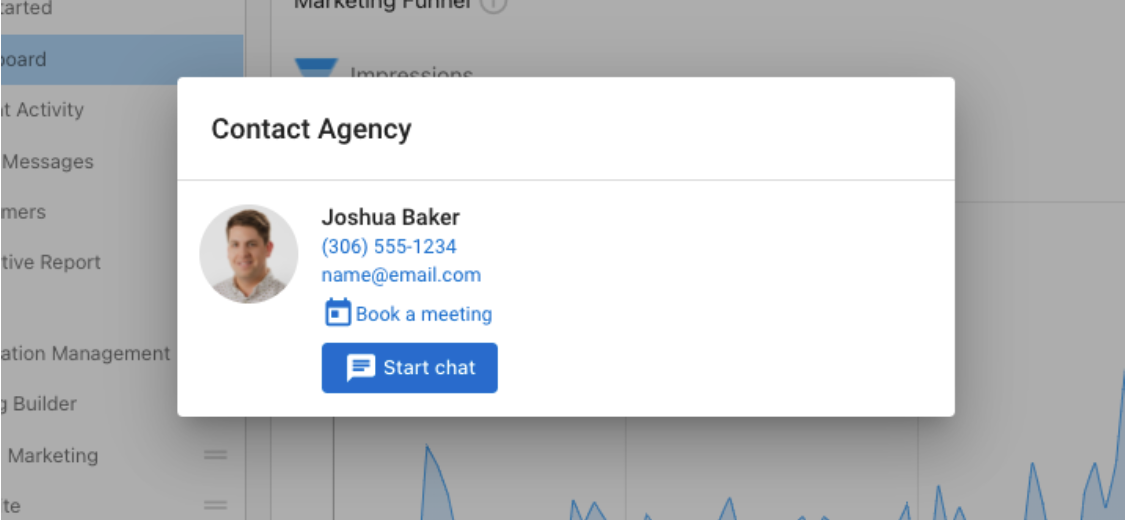 Partners using Business App can now display a CalendarHero meeting link (or any meeting scheduling links) on their salesperson profile, which will then appear inside Business App contact card for accounts that have been assigned to that salesperson user.
How to set up
1. Add a link to salesperson profile: To add a booking link to your salesperson profile, go to Partner Center > Salespeople, find your user and click the name to edit the profile, then scroll down to find the field labeled "Book a meeting link" and enter your URL here, then hit save.
2. Assign the salesperson user to the account: In Partner Center > Businesses > Account > Business Profile > Administration, ensure that the correct salesperson is assigned to the account. Once set, users of that account will see a new "Book a meeting" button on the contact card of Business App.