Yes! To filter accounts in Partner Center by an active (or inactive) product:
1) Go to Businesses > Accounts.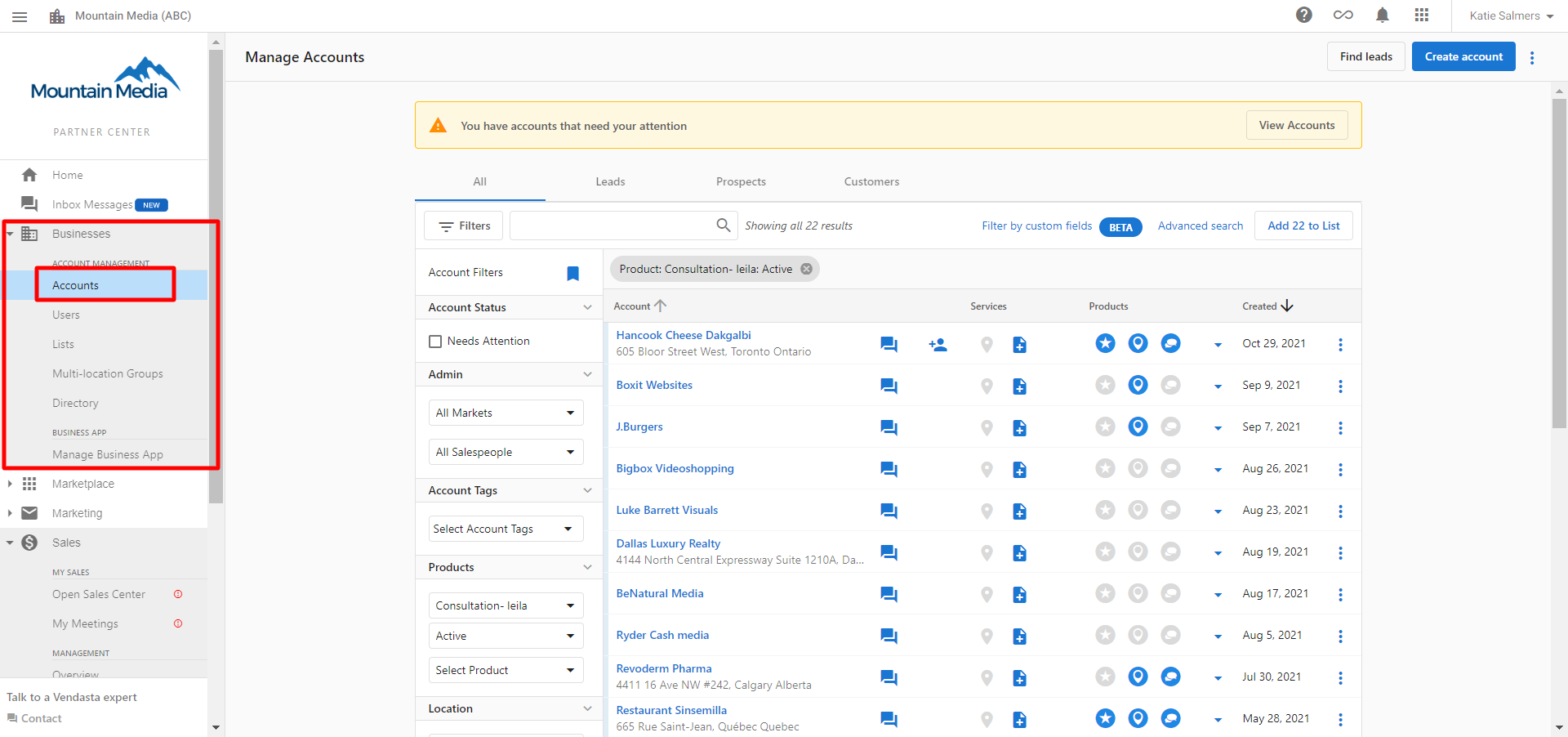 2) Click on the Filters option at the top left of the screen.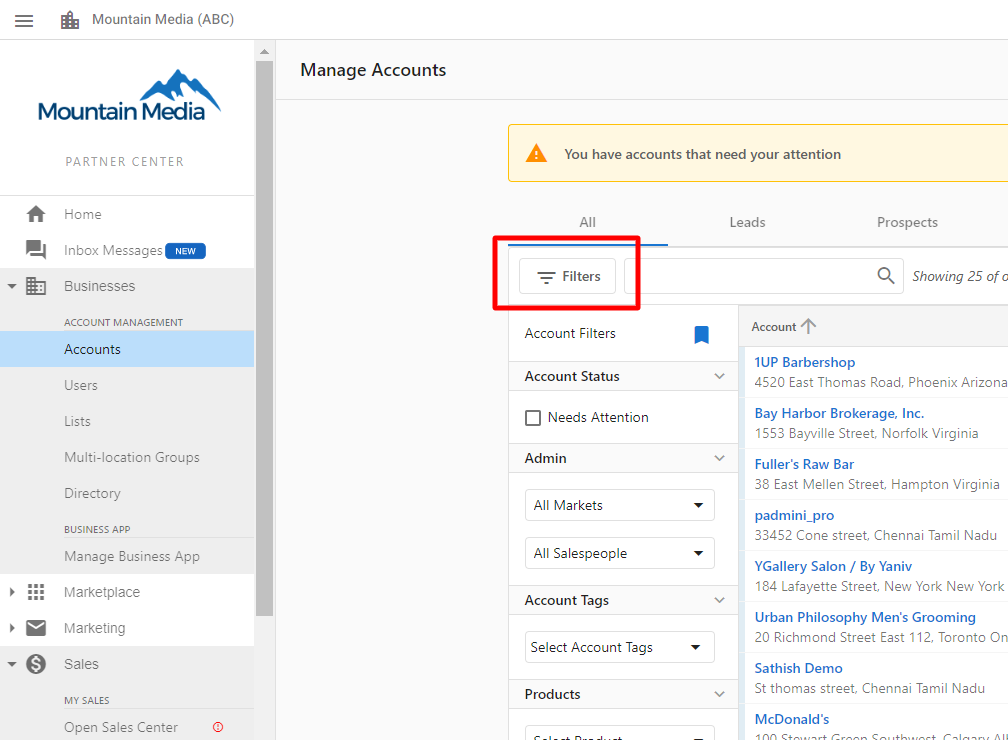 3) Under "Products", select the product you would like to filter by, then select "Active" or "Inactive".
Note: At this time, it is not possible to filter by product edition. (Ex. Reputation Management Standard)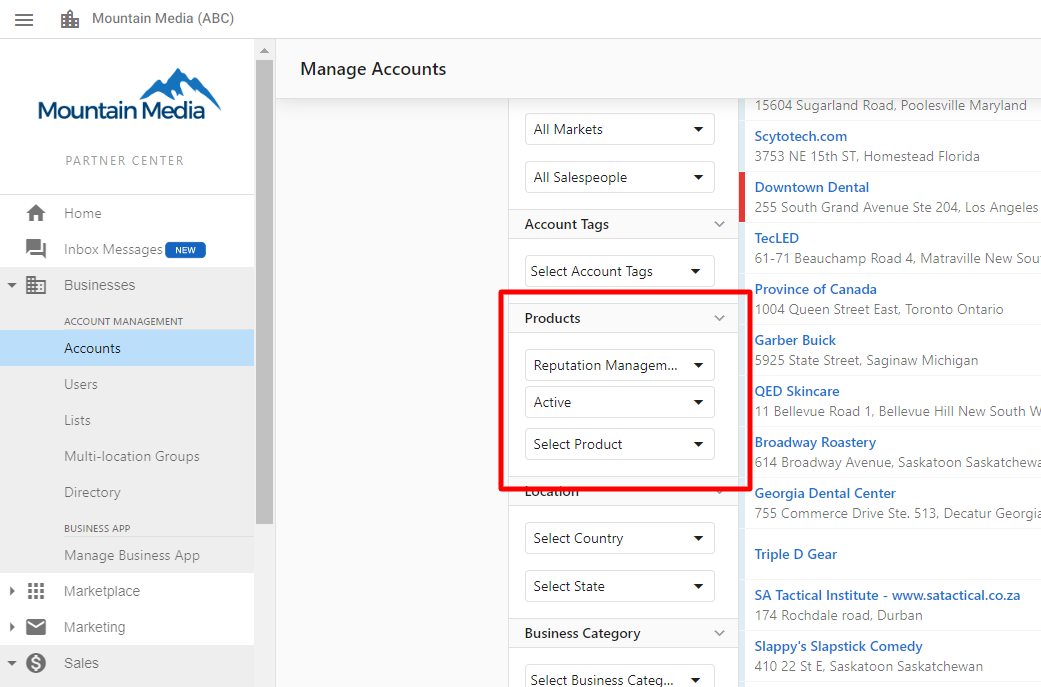 If you would like to see accounts with a specific product edition, you can see this information under Partner Center > Administration > My Billing, then click on "Active Subscriptions." You will be able to use the search bar to find the specific product edition, ex. Reputation Management Standard.