The free version of CalendarHero (Basic Plan) is available to activate for your client accounts in Business App.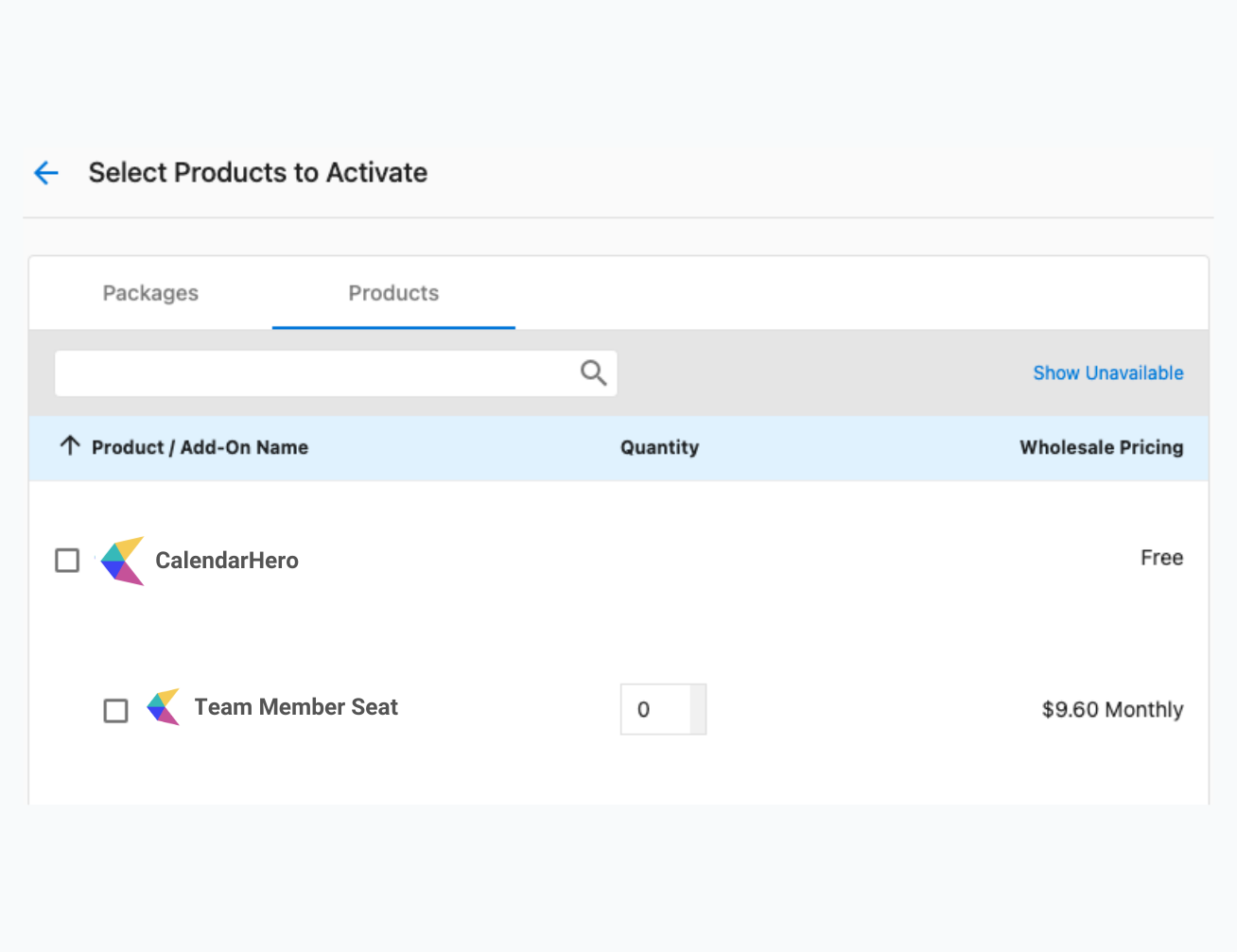 It's no surprise that when businesses — from local salons to law firms and real estate agencies — add online scheduling to their websites and customer outreach, booking rates along with customer satisfaction and revenue rise.
In a recent report, GetApp found that 94% of customers would choose a service provider over a competitor if that service provider had an online scheduling option. Today, online scheduling software is essential for any appointment-based business or customer-facing team that relies on meetings to grow revenue.
CalendarHero's free version (also known as the Basic plan) is available, making it easier for your clients to get up and running with online scheduling right out of the box.
What is it?
CalendarHero's Basic plan is the free, default version of CalendarHero. It is an excellent option for clients who are new to online scheduling or those with limited scheduling needs who still want the benefits of automation. The Basic plan includes essential scheduling functionality.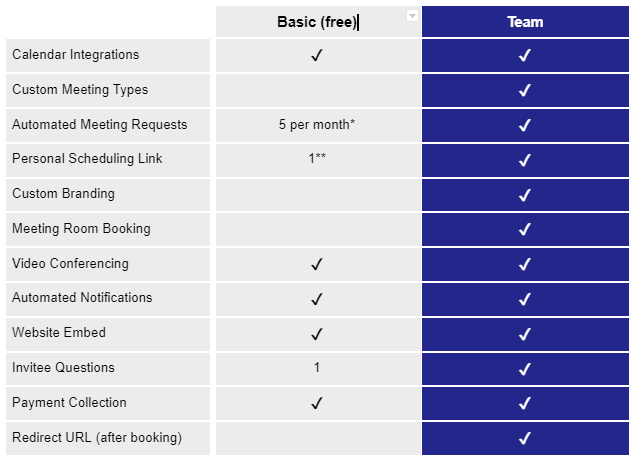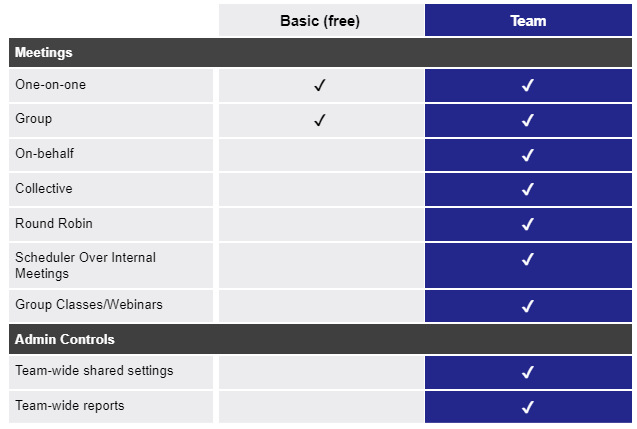 *On the Basic plan, users are limited to schedule up to 5 meetings per month using the CalendarHero web-based meeting scheduler. Users can upgrade to the Team plan to schedule unlimited meetings.
**On the Basic plan, the personal scheduling link expires every two weeks (this does not affect the website embed). Users can upgrade to the Team plan to generate unlimited static scheduling links.
Why is it important?
By releasing the free version of CalendarHero, your clients will gain immediate access to online scheduling, adding even more value to their Business App experience. There are no limitations to how many free versions of CalendarHero you can offer your clients. Set everyone up with online scheduling!
Scheduling for everyone:

Add instant value to your accounts with immediate access to a best-in-class meeting and appointment scheduler.

Try it before you buy it:

Ensure your clients have the opportunity to test-drive essential scheduling features and experience the benefits of online scheduling right away.

Product-led growth:

Once your client is ready to scale, standardize scheduling across their company, and make the most of premium features — there's an easy self-upgrade mode to CalendarHero's Team plan.
Who has access to it?
CalendarHero is now enabled by default, just like Vendasta's other foundational solutions such as Advertising Intelligence, Reputation Management, and Listing Builder. That means any new accounts you create in Business App will have the free version of CalendarHero automatically added to it.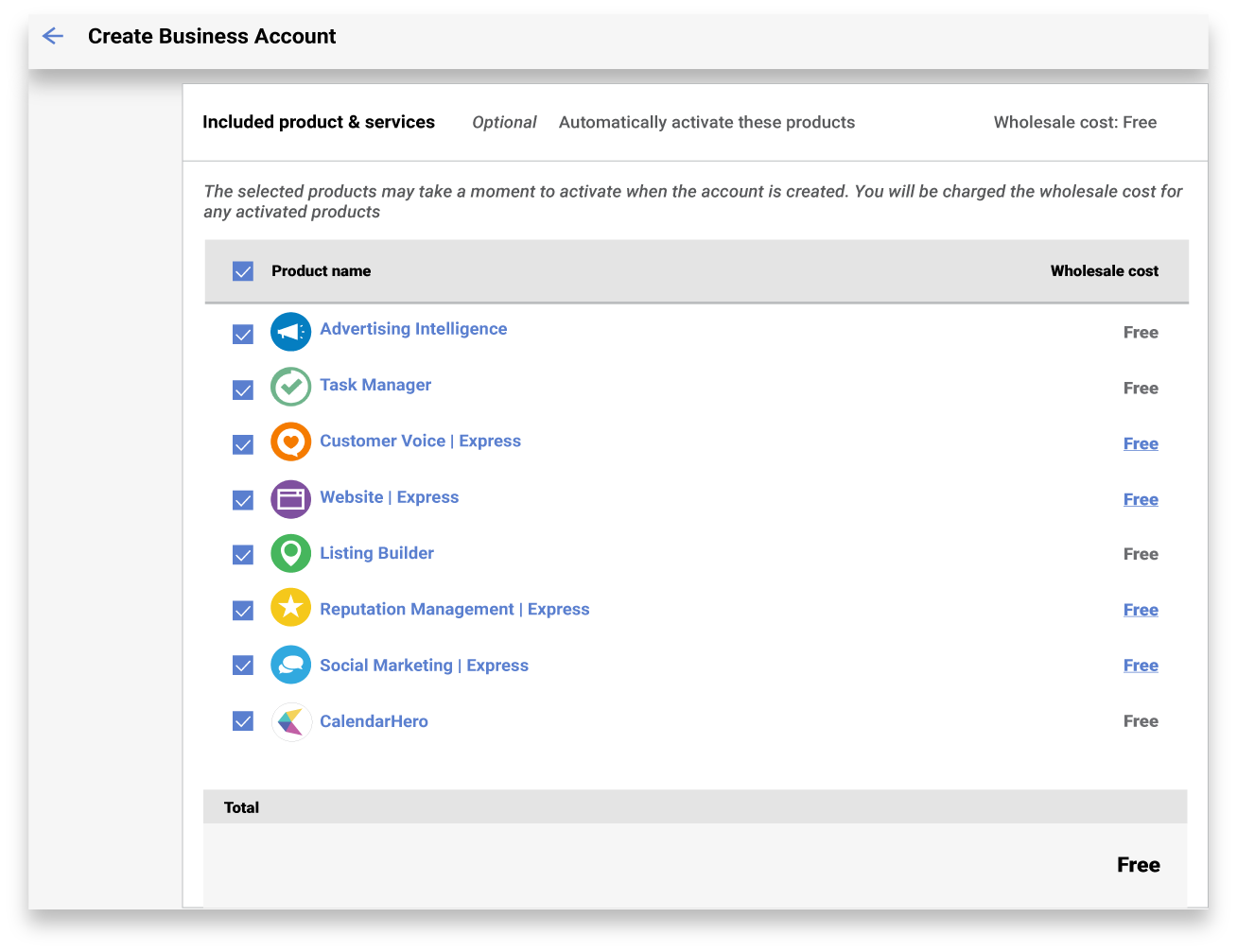 As always, you have the option to customize which foundational products you activate automatically.
How do I upgrade a user to the paid version of CalendarHero?
When you're ready to upgrade a client to CalendarHero's Team plan, you'll need to purchase a Team plan add-on in the Marketplace. Each add-on is the equivalent of one paid user seat. For instance, if you have four employees in your client's account that require the Team plan, you'll need to purchase four Team plan add-ons.
Soon after this initial release, self-upgrade modes will be present in the user experience of the Basic plan, highlighting plan limitations and making upgrading to the Team plan seamless. The upgrade buttons or links will direct users to your Shopping Cart experience.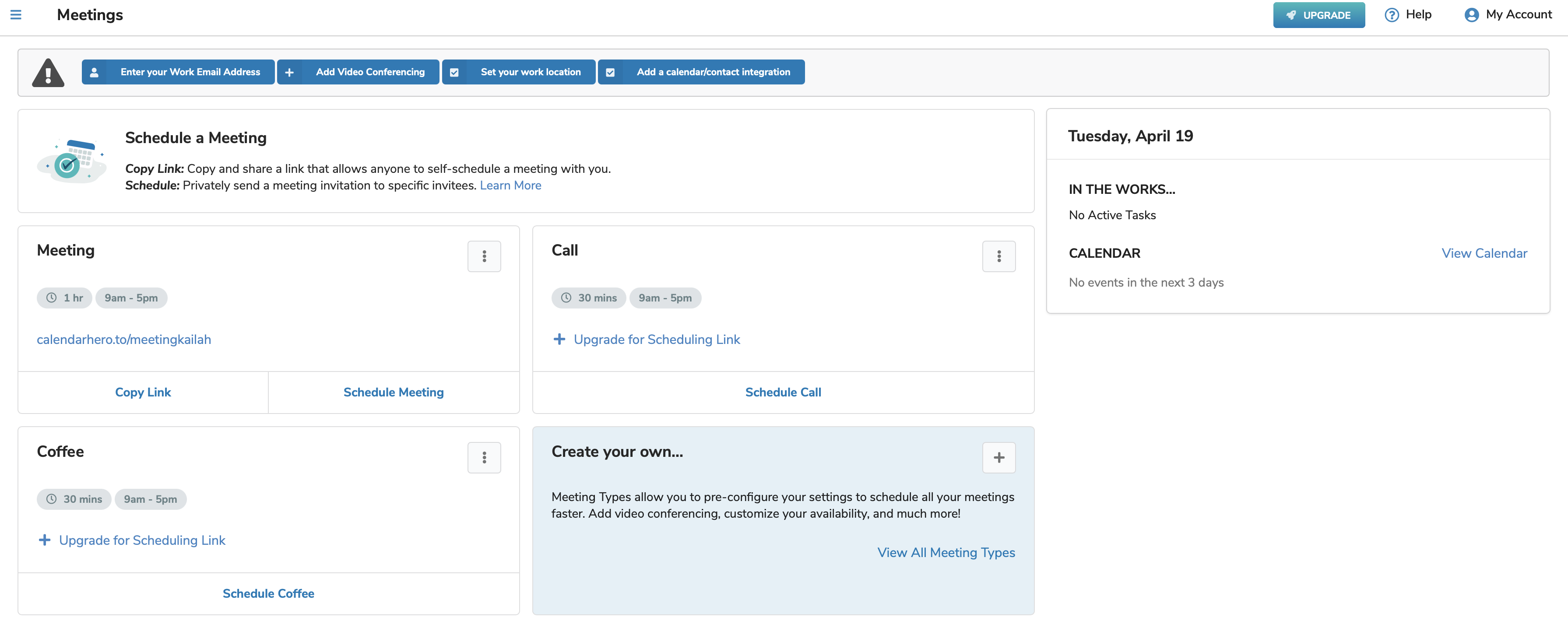 Can I have free and paid user seats for the same client's account?
One of the benefits of offering both CalendarHero plans in the Vendasta Marketplace is that your clients can have a combination of plans for different users. For instance, one business could have five Team plan add-ons for employees with high scheduling needs and three Basic plans for employees with lower scheduling needs. Your client's account administrators will be able to easily control which users get access to the paid or free versions, once logged in to CalendarHero.
Will my pre-existing accounts also have access to the free version of CalendarHero?
We have plans to retroactively enable the free version of CalendarHero to accounts that were created before this release. If for whatever reason you did not receive the reminder to opt out of this feature, reach out to your sales representative for further clarification.
If you wish to activate CalendarHero for all your clients now, simply follow the steps in this guide to do so.
Learn more about reselling CalendarHero and the benefits of online scheduling here.