The Get Started Page helps you onboard your Business App users easily! This page will help your clients understand and find value in Business App right away, leading to increased engagement.
A client will land on the Get Started page until they've connected at least one account (Google, Facebook, QuickBooks, etc). Once they have connected at least one account, they will land on the Dashboard page. The Get Started page will still appear in a tab in the left-hand navigation.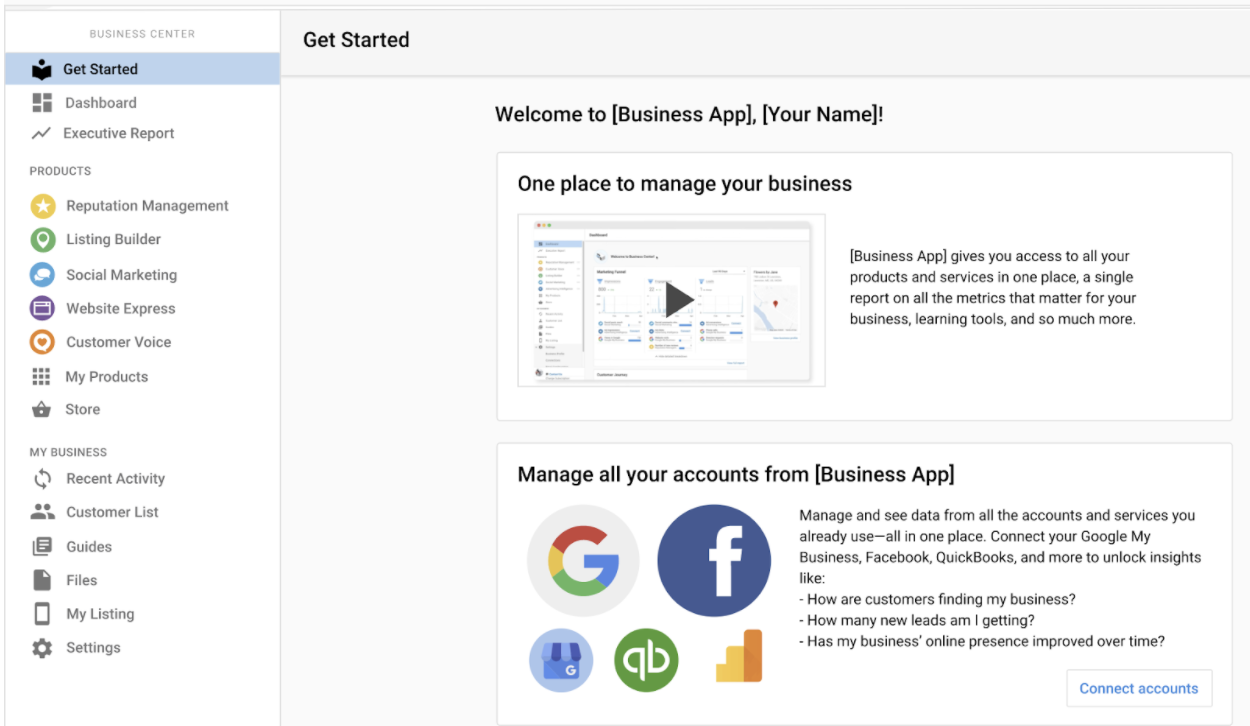 Business App personally welcomes the new user to the platform. In the first card, the Business App walkthrough video is displayed to help your clients understand the full functionality of the platform and the value it brings them.
Below the walkthrough video, your client has the call-to-action of connecting their accounts - Google, Facebook, QuickBooks, and more. Once a business has their accounts connected, they will start to see their business data on the platform and take actions such as responding to reviews.


The "Engage with your customers" card links to the most important actions a business can take in their Business App. The links make it easy to navigate Business App as a first-time user.



Your clients have the ability to connect their QuickBooks account. Connecting a QuickBooks account delivers immediate value as it shows the user that they can monitor multiple business operations from one place.
Below the QuickBooks connector card is the Customer Journey to give your clients an understanding of how customers discover their business, and how they can win at each stage of the customer journey.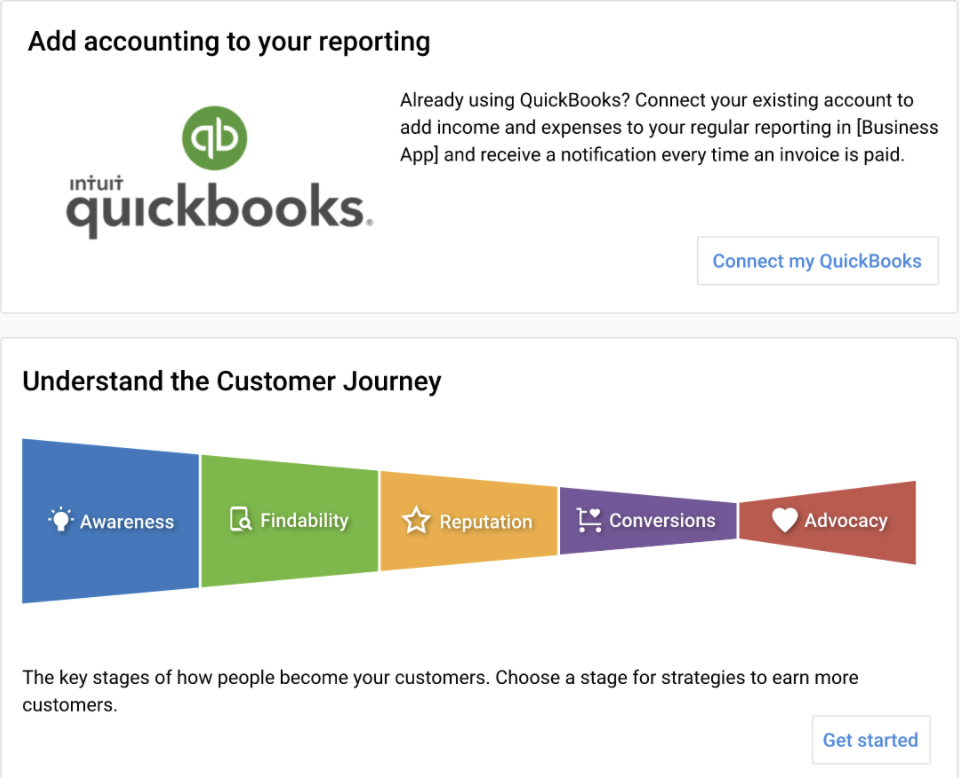 There is a prompt to try an Academy course, where the local business can learn more about digital marketing and the products they have available to them.

How will it help me?
The Get Started screen will help your first-time users understand Business App and realize the value faster, resulting in increased engagement and recurring usage. Once the business owner has given Business App a try, they are more likely to convert to a paying, long-term customer.
Configurability
To configure the Get Started page, go to Partner Center > Administration > Customize Business App > Pages > Get Started and uncheck the box to hide this page. If you do not want new clients to see the Get Started tab and page, go to user permissions and remove their access to this tab.