When Task Manager users access the Tasks page, they'll see a button called Sort. Clicking on this will give you options on how to sort your tasks.
The order of sorting options you set will determine how the list is sorted. Take the following example: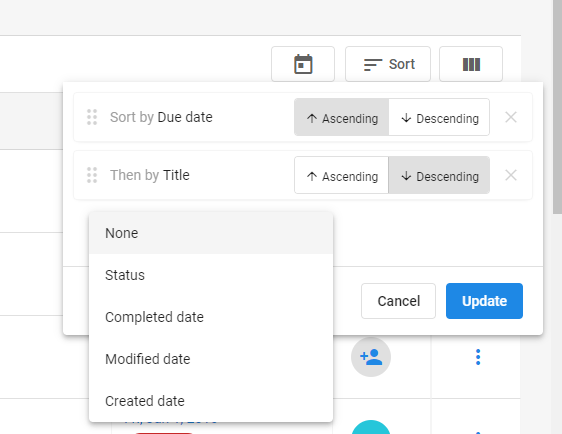 The first option sorts by the due date, then by title. This means that it'll prioritize sorting by the due date, then by title.
Let's say you have three tasks:
Create a website - April 2nd
Send mocks - April 2nd
Publish website - April 4th
In this instance, the system would put all tasks due on April 2nd first, then the task due on April 4th afterward. Within the April 2nd tasks, the task list will order them alphabetically, so you'd see Create a website before Send mocks.
This level of sorting allows you to organize your tasks in the way you see fit.
There are six sorting options available:
None
Title
Status
Created date
Modified date
Completed date