What is it?
Listing Builder now features a Citations page, allowing you to show clients proof of performance and citation growth. For more information on what citations are, how Vendasta determines a citation, and why they are important, please review this article: Citations: Getting Started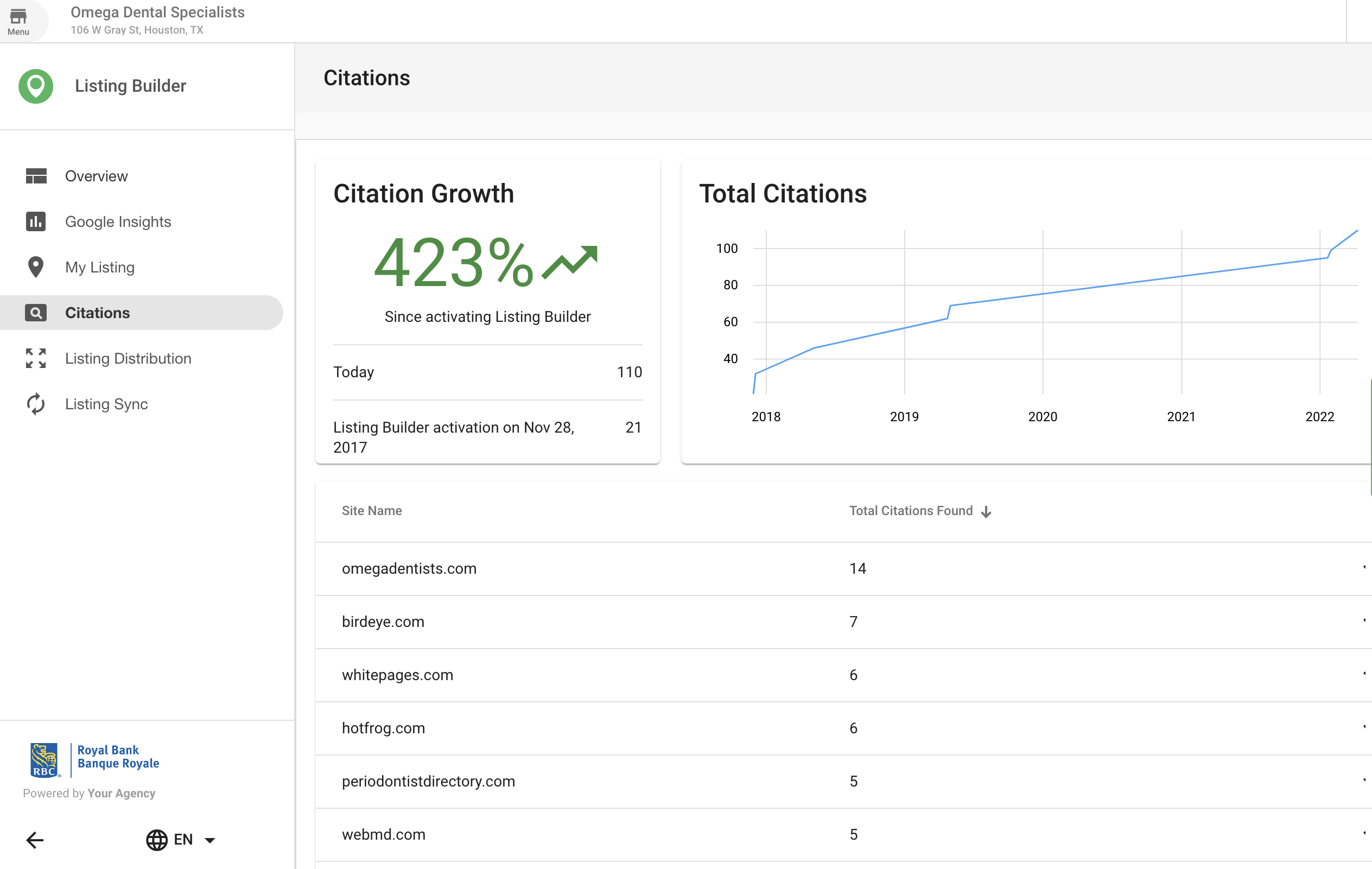 When will it be made available?
This feature is available as of August 3rd, 2022 to all accounts with Reputation Management (Express or Pro) activated.
Why is it important?
Any instance where the name, address, or phone number (NAP) of a business is mentioned online creates a citation. Every new citation created enhances local online visibility and boosts ranking on search engines like Google and Bing. With Listing Builder now showcasing citations, your clients can now watch as their total number of citations grows the longer they have this product activated.
How does it work?
This feature is currently only available to accounts with Reputation Management activated. The citations page will be turned on by default. Should you choose to not allow this feature, you will need to configure the page in Partner Center to remove access for your clients.
Head to "Administration" in the left panel.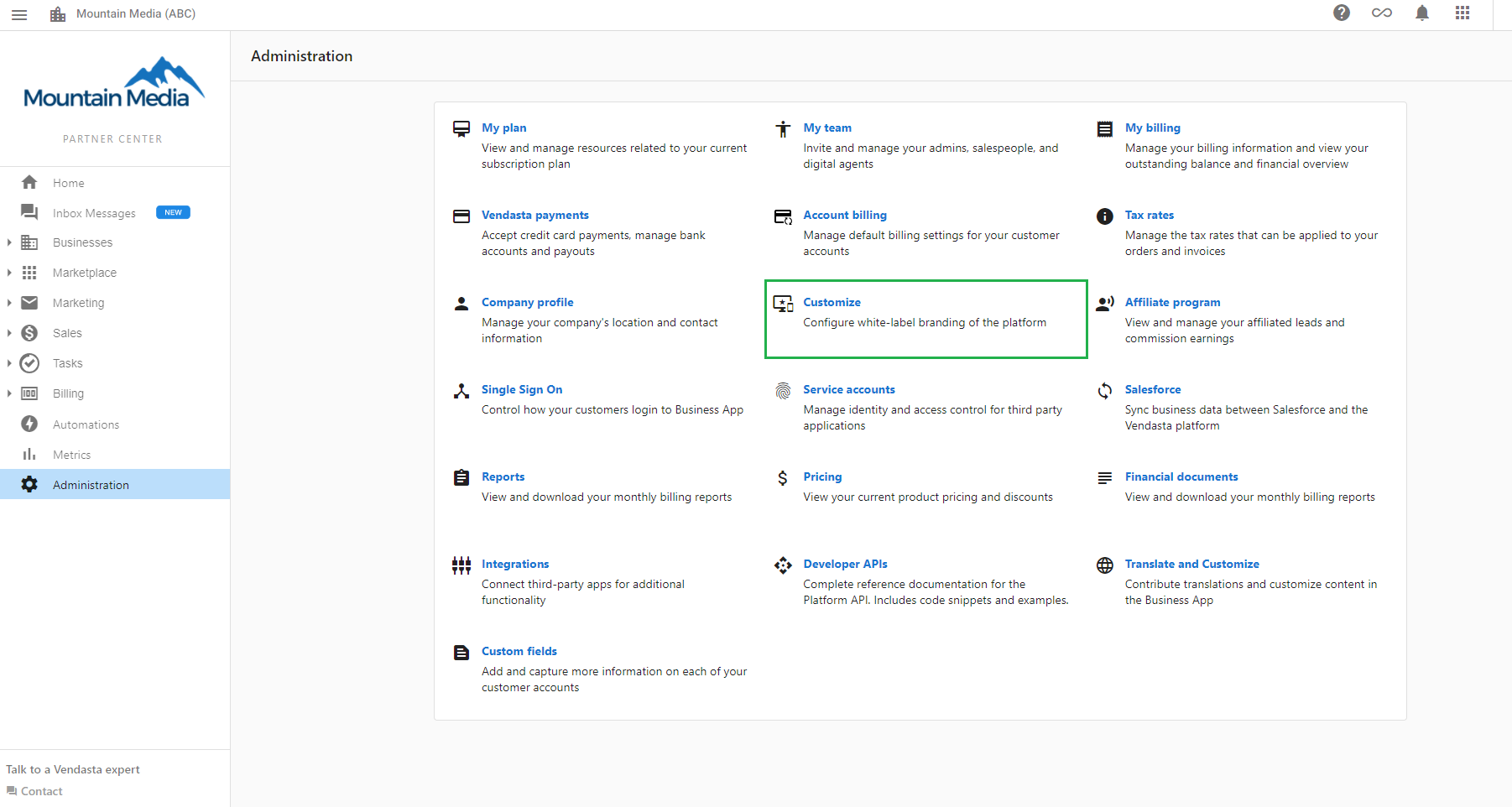 Click on the "Customize" box, followed by "Vendasta Product Settings" and "Listing Builder."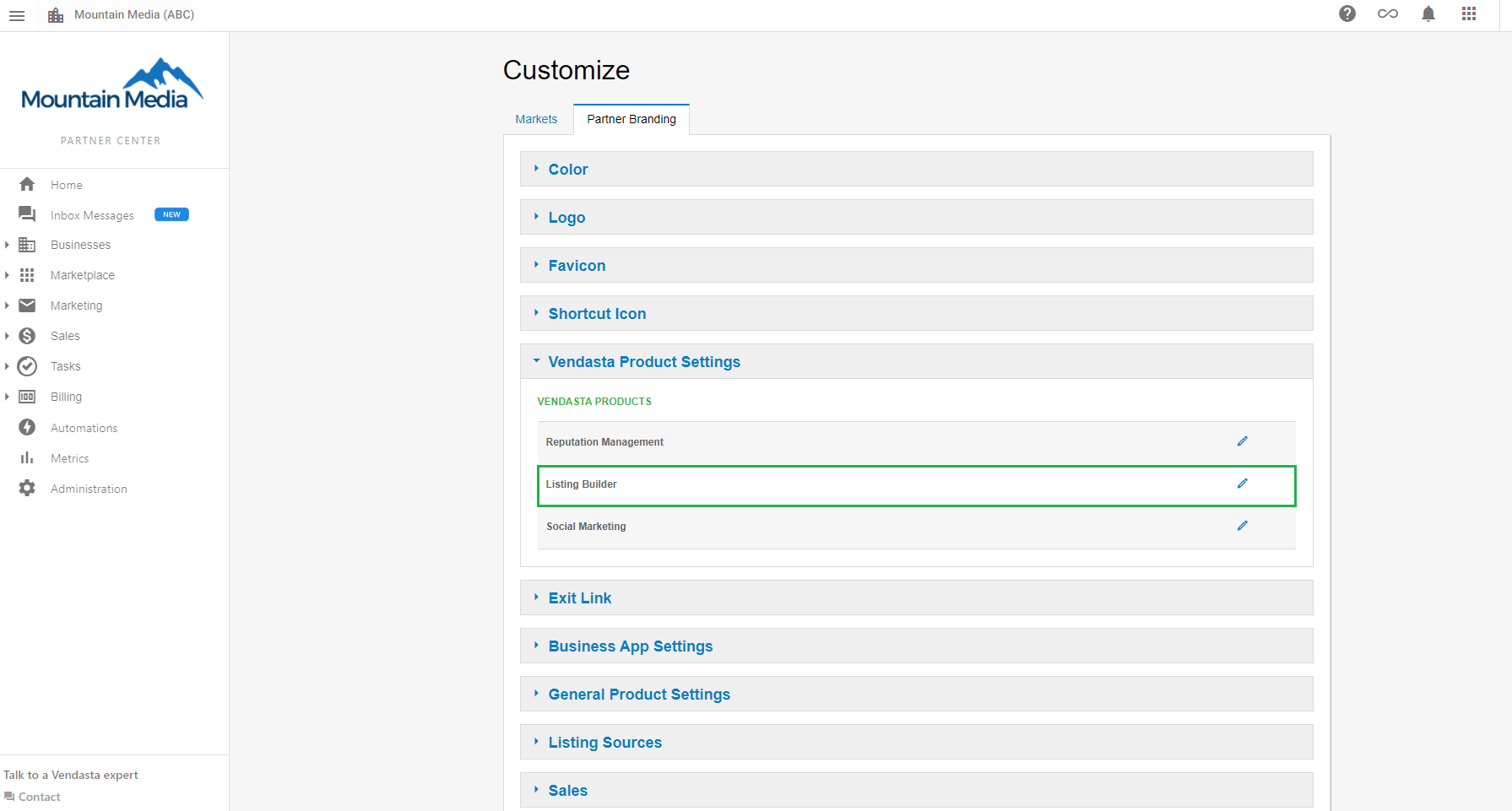 Here you will deselect the checkbox for "Show 'Citations' Tab." This will remove access to the page.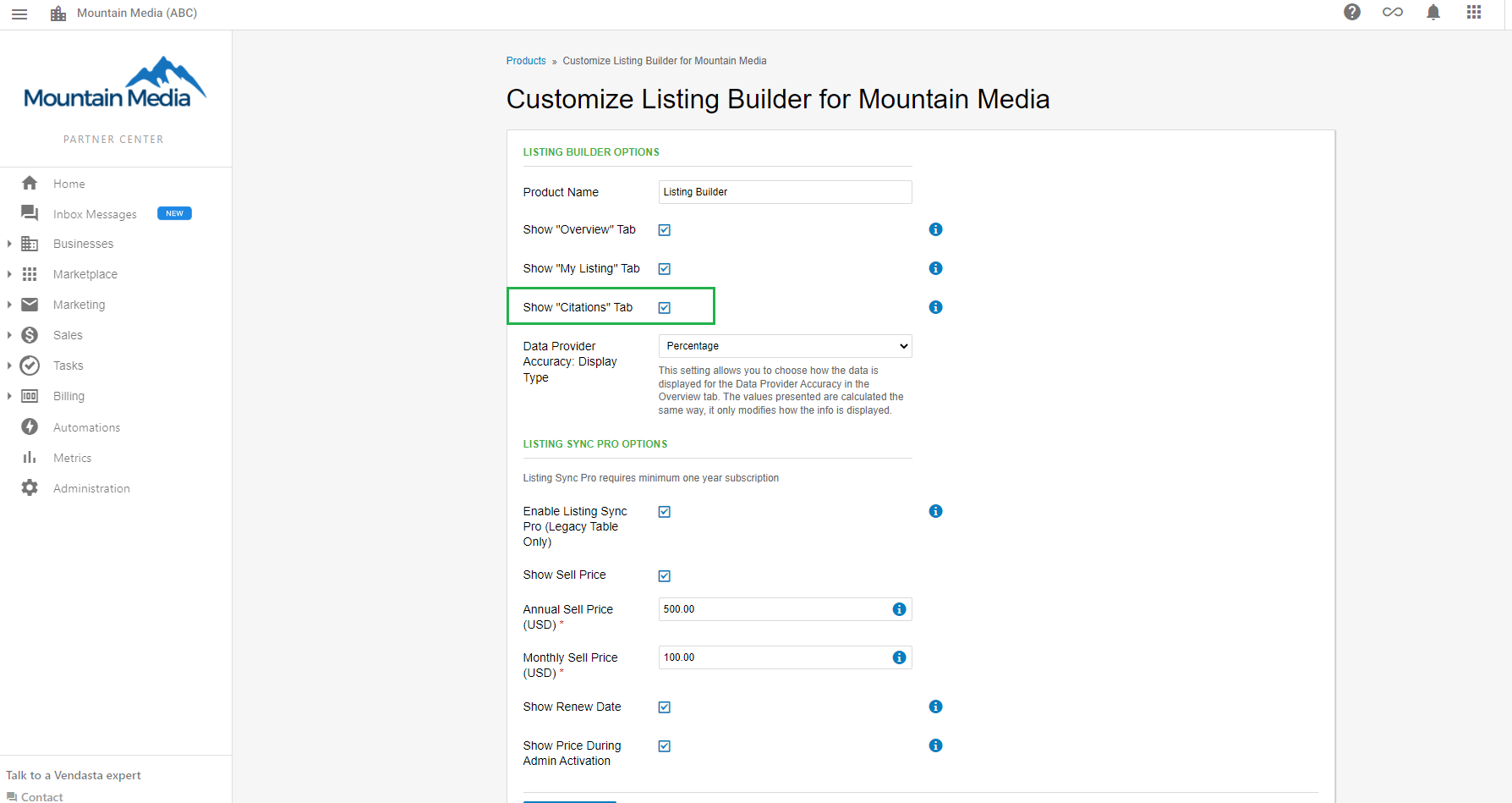 Who has access to it?
All channel partners will have access to the Citations page, but only those accounts with with Reputation Management activated will have it configurable.