Individual products in the Public Store work differently from packages. There are three main places you can check to make sure your products and packages are ready to go for your store.


1. Marketplace: Discover Products and Products
First, make sure that you click "Start Selling" in Marketplace > Discover Products. The button will go grey and say "Selling".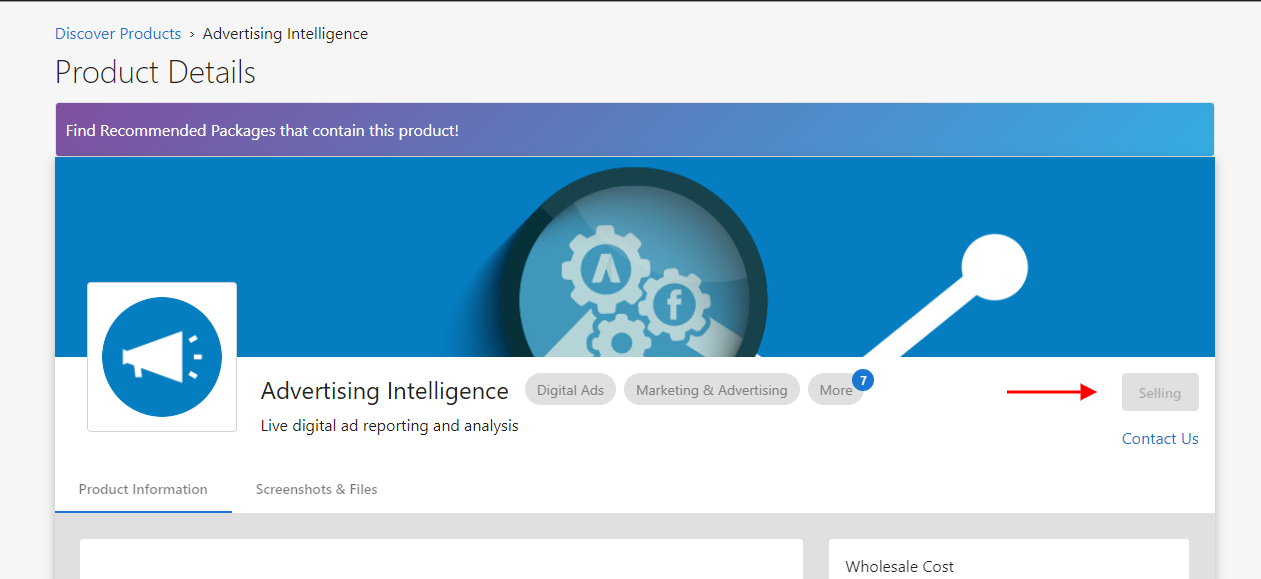 Next, go to Marketplace > Products to make sure that the product is live. Under "Overview", you should see the "Available in Store" card and a list of your markets: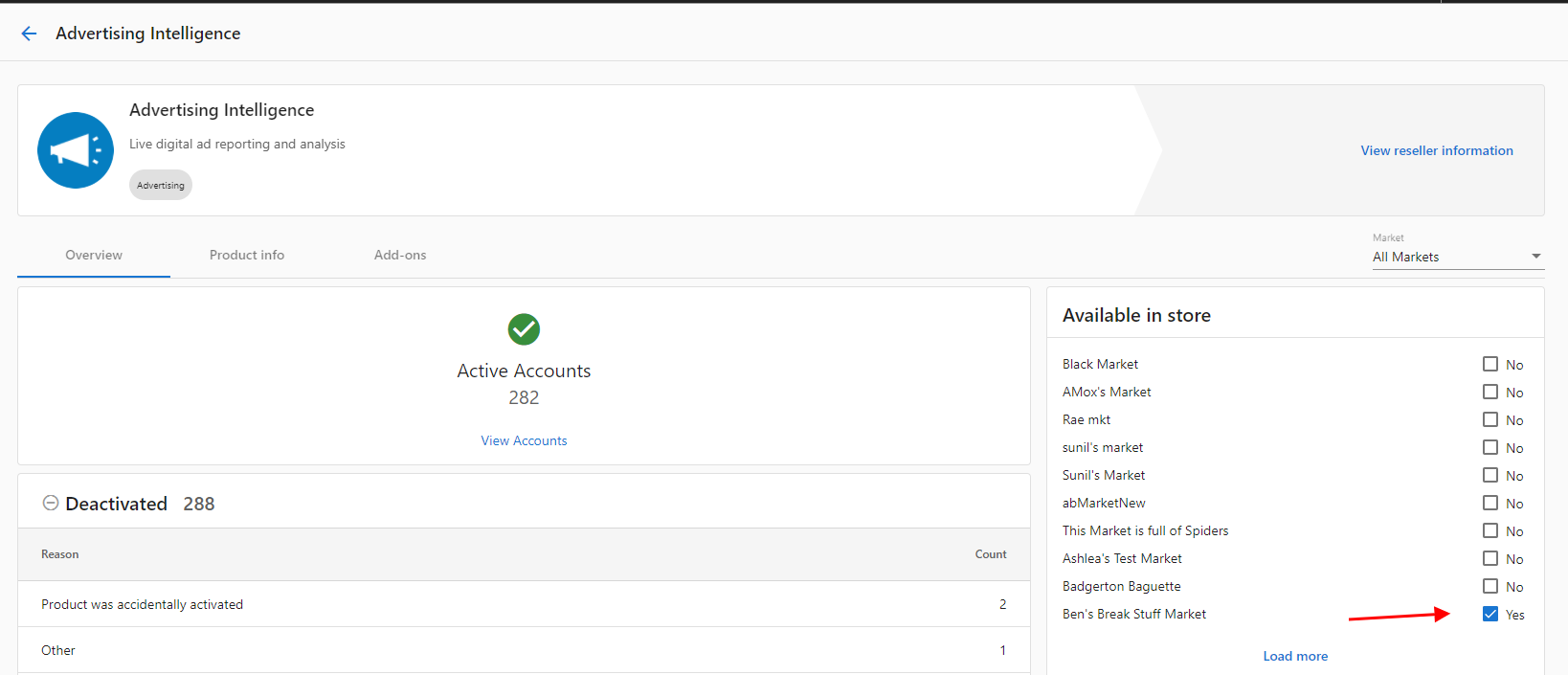 To display in-store, click the checkmark so it says "Yes".
2. Manage Store
When you go to Marketplace > Manage Store, click "Categories".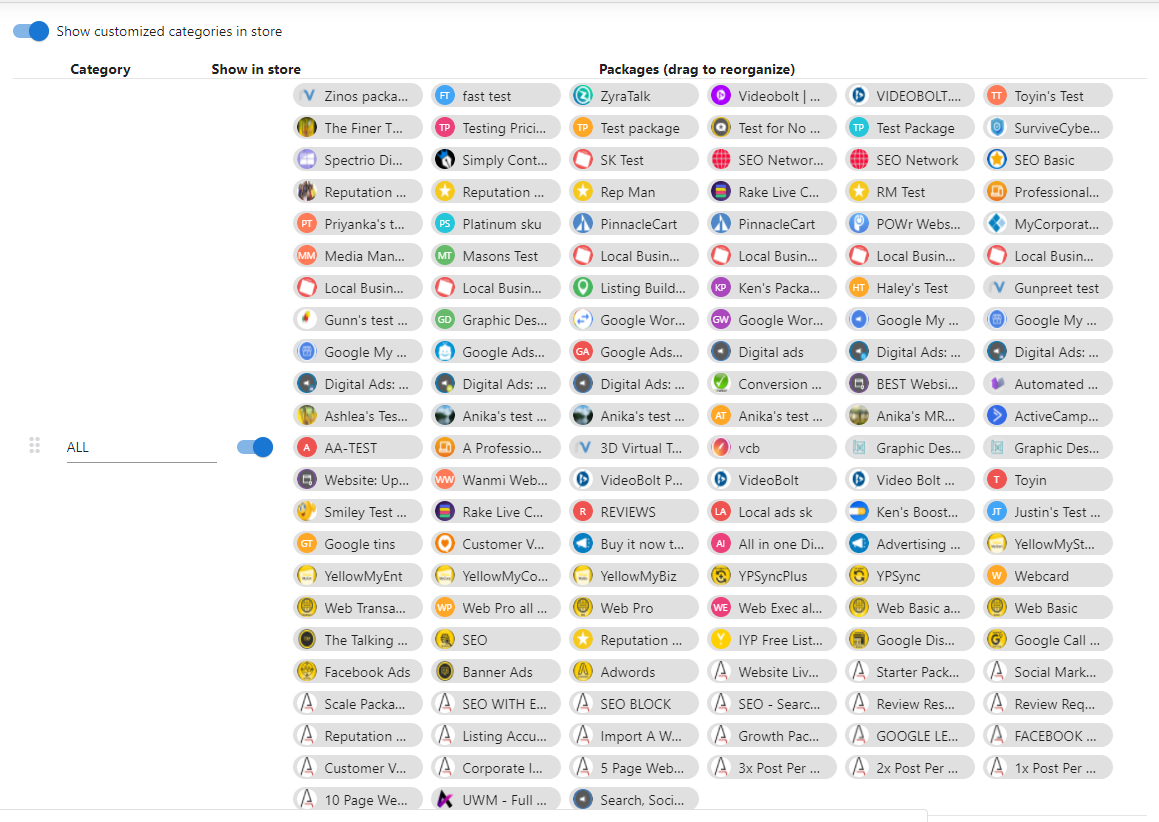 Your individual products will only show in your Public Store if the "ALL" category is toggled on. You will only see packages appear in the grey boxes above. Individual products that are NOT inside a package will not appear in the Categories section above. You also cannot move the packages around in the ALL category through this section.
However, if you have custom categories, you can move the packages around easily within the Manage Store > Categories tab:


If you scroll down to the Store Preview, you will see your individual products appear in your "ALL" category: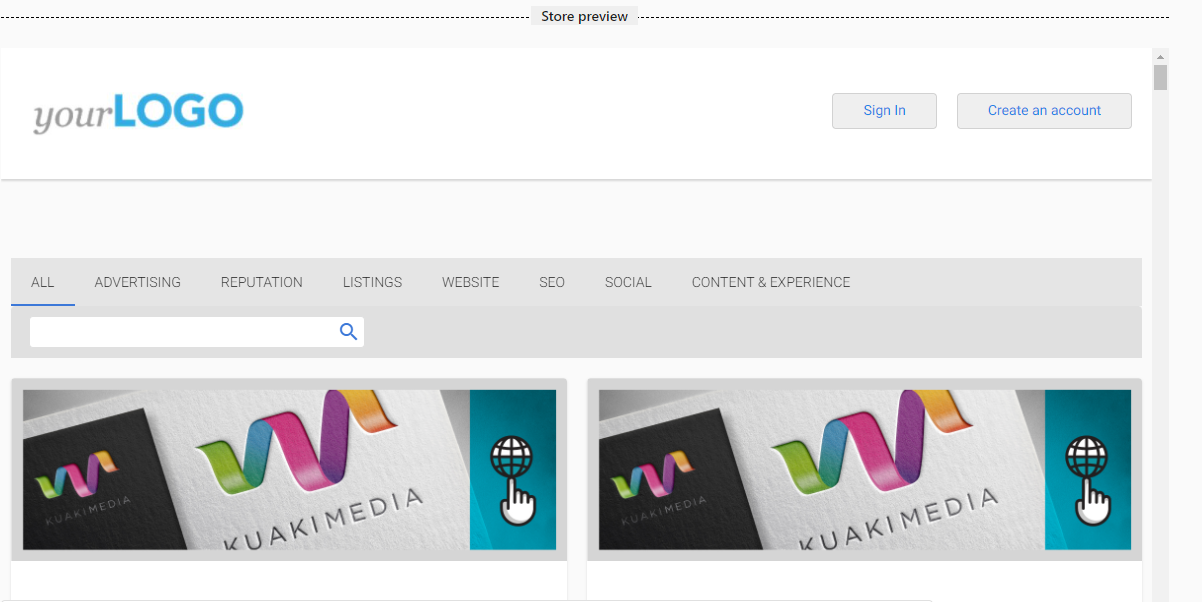 If you want to be able to categorize your individual products just like packages in Manage Store > Categories, you can create a new package with only that one product inside of it. This way, you can customize the banner image, prices, etc.
3. Reorganize Packages in your Public Store
In order for your packages to move around in your store, please go to Marketplace > Packages > Grid View:
Here you can move the tiles around to display in a different order in your Public Store under the "ALL" category. 
Walkthrough Video