Please note: The SMS Inboxing feature is currently only available for clients located in Canada and the USA.
To send your first SMS message,
Open Business App > Inbox Messages
Click on "Send a Message"
Type in the phone number of the customer. The input field will automatically correct the phone number to match our phone number format. Ex: +1 (555) 555-5555.
Check the box beneath the phone number field to confirm you have explicit permission to contact this phone number.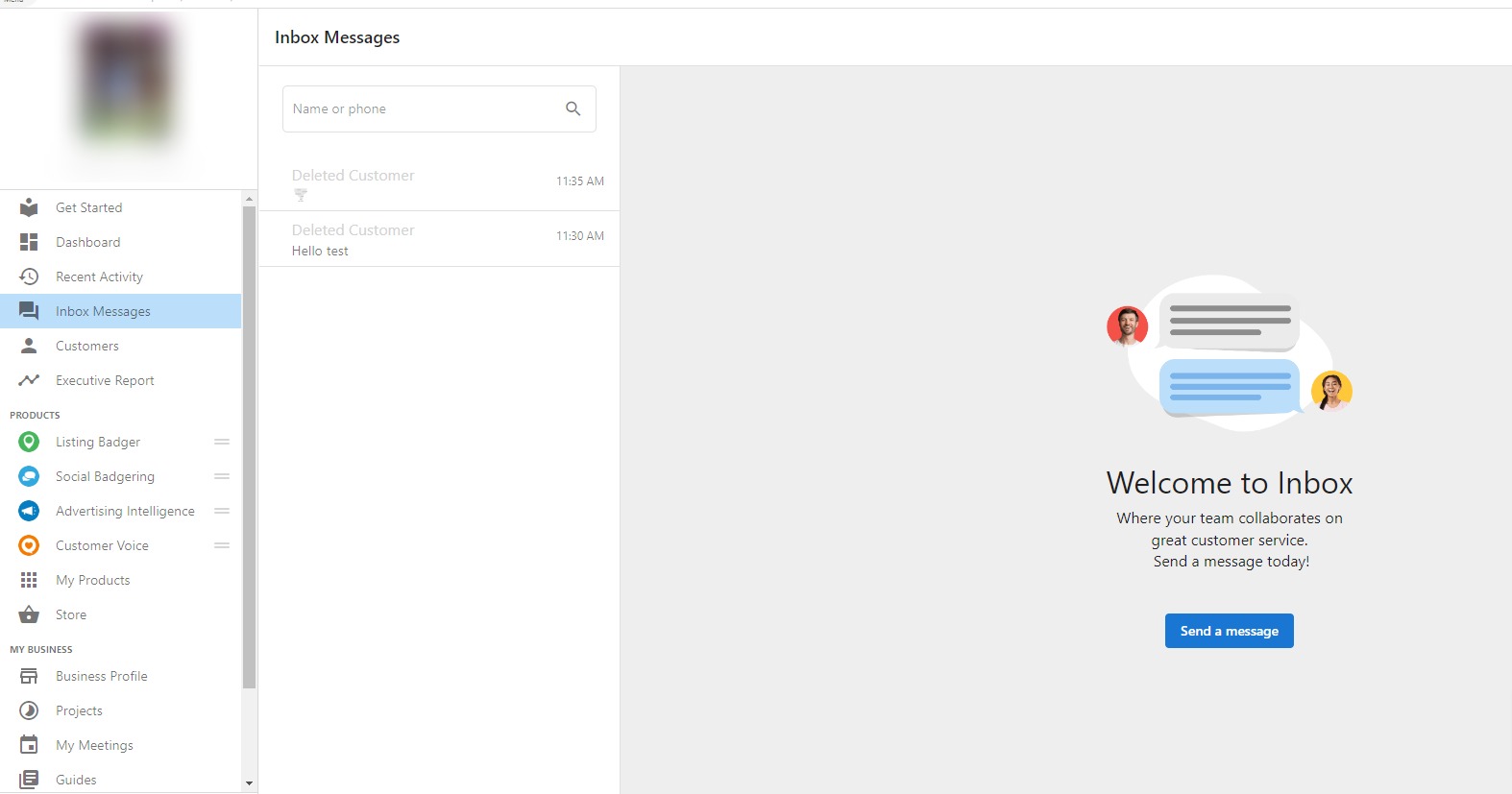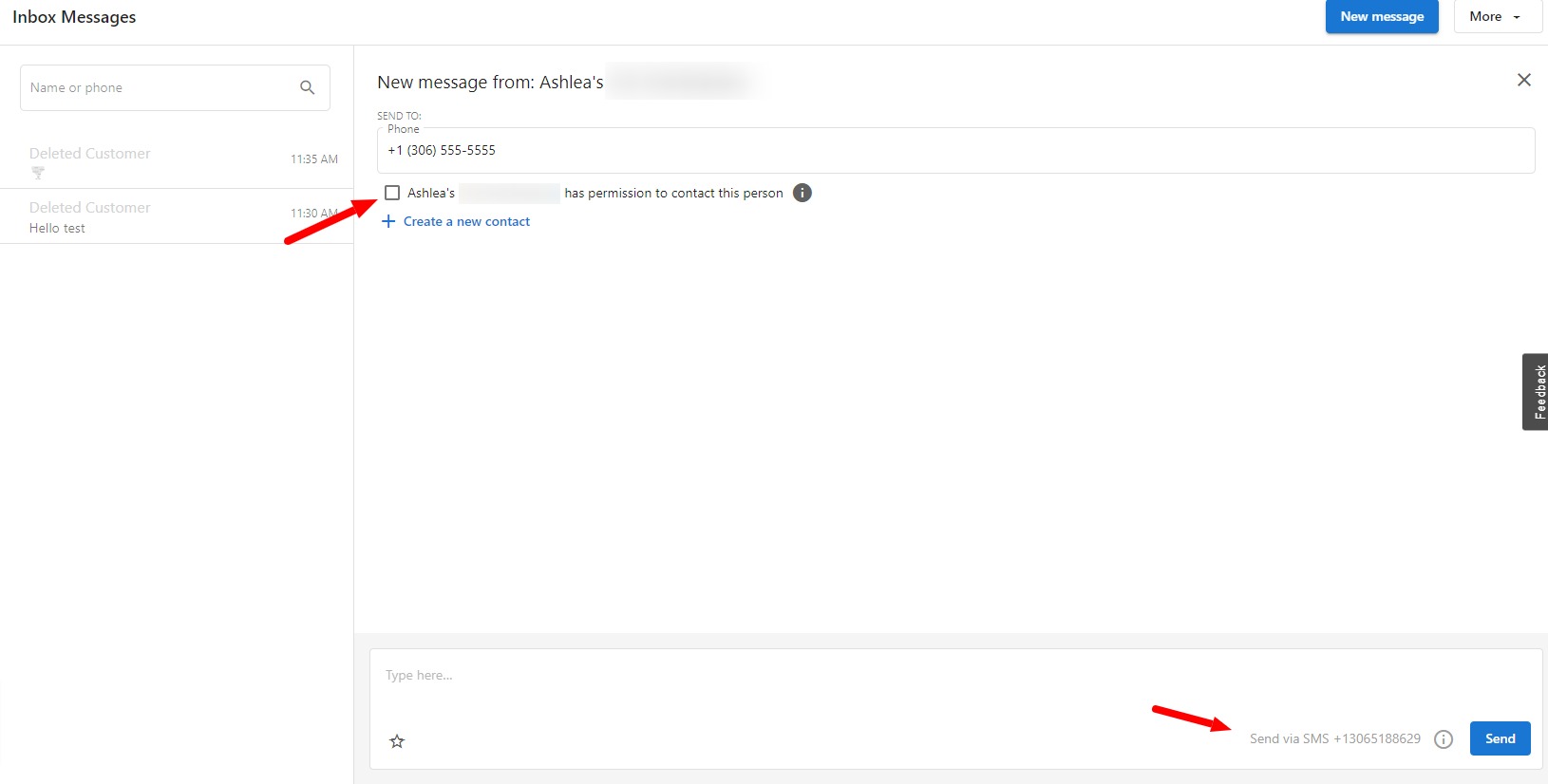 How do I add customer phone numbers?
To save your customers' phone numbers in Business App, select "Customers" from the left-hand menu. Here you can add your customers as contacts. You can also bulk import customers from this page. 

How many SMS messages can your client send to their customers?
Current accounts using Inbox SMS messaging can send 100 SMS messages per month and receive unlimited incoming SMS messages. In the future, a Business App Pro subscription will be required to use SMS messaging.
What phone number do I use to send out messages?
Your business is assigned an SMS number. You can share this number with customers. Please note, that this number is for SMS text messages only. Calls cannot be received at this number.
My client cannot click on Inbox. How can I turn this on?
There is a setting titled "Display Inbox Tab" in Partner Center > Administration > Customize Business App > Inbox Messages > Check the 'show this page' box.