Google's inference is used during the bulk account import process and requires the Company Name, Zipcode, and Google Place ID to work.

What Information Do We Infer?
companyName

website

workNumber

latitude

longitude

address

city

state

zip

country

taxonomyId

hoursOfOperation

socialUrls
Our system will attempt to pull additional data provided the box at the bottom of the upload wizard called 'Attempt to fill in empty cells' is checked.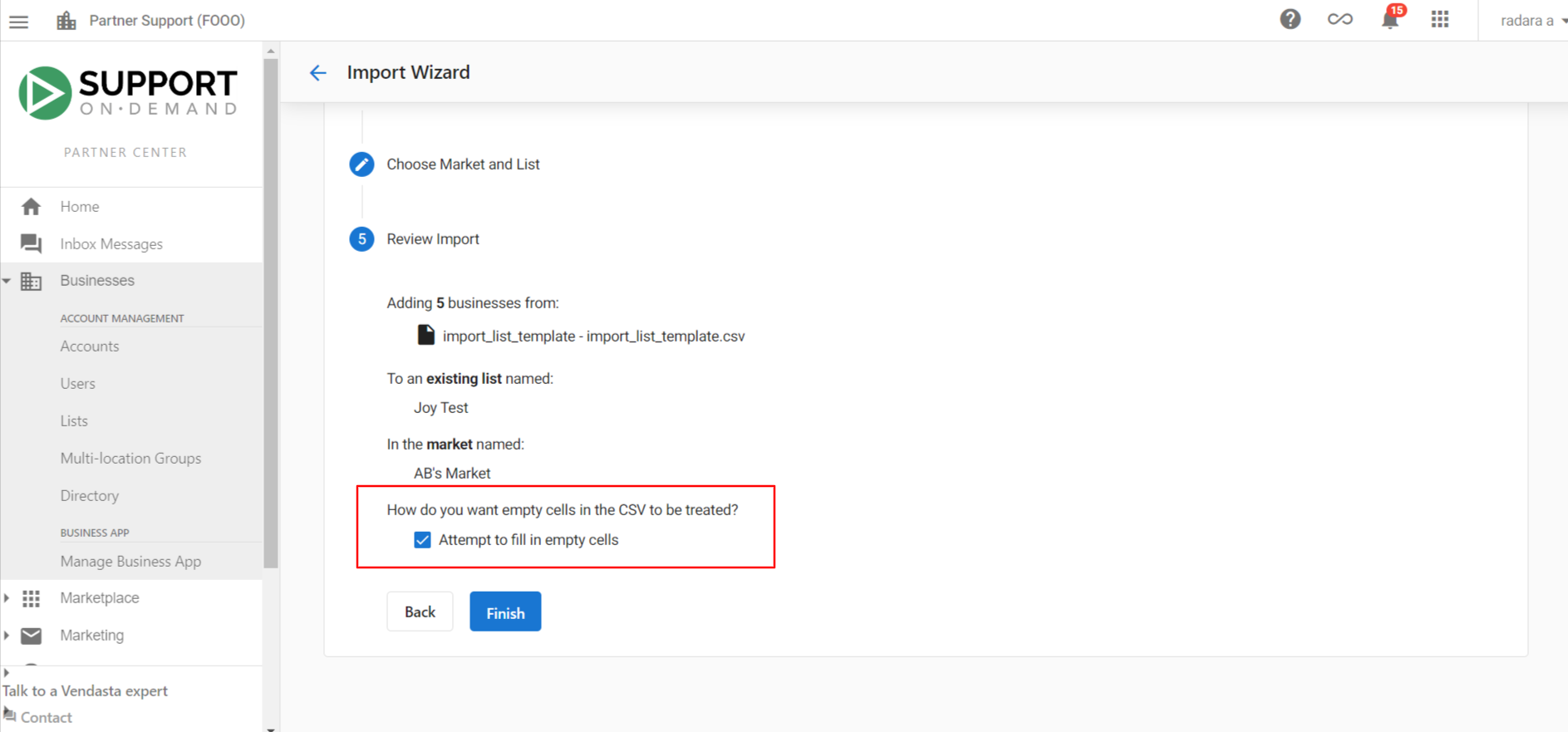 If there is any doubt about identifying the correct business (via Google search), we will not import any data to avoid pulling in the wrong data.

Note: The enrichment only takes place when the account is created, not when the account is updated and requires:
Company Name, Zipcode, and Google Place ID
The 'Attempt to fill in empty cells' box must be checked