When connecting your Google Analytics account to our platform, you must ensure your account is a Universal Analytics account, and not a Google Analytics 4 (GA4) account. We are aware that Universal Analytics Properties will be deprecated July 1st, 2023. We will have GA4 integration before this occurs.
Why can't I use my GA4 account?
Our platform has the capability to connect a 'View' for Google Analytics; however, GA4 does not yet have the ability to create a view via the API connection. Therefore our platform will not be able to pull in the information while attempting to connect. Once Google releases the API our developers will begin implementing it in our platform.
How do I create a Universal Analytics (UA) Property?
1) Create an account from the Admin Settings page, located in the bottom left-hand corner of your screen (please make sure the username you are signed in with is associated with the current account)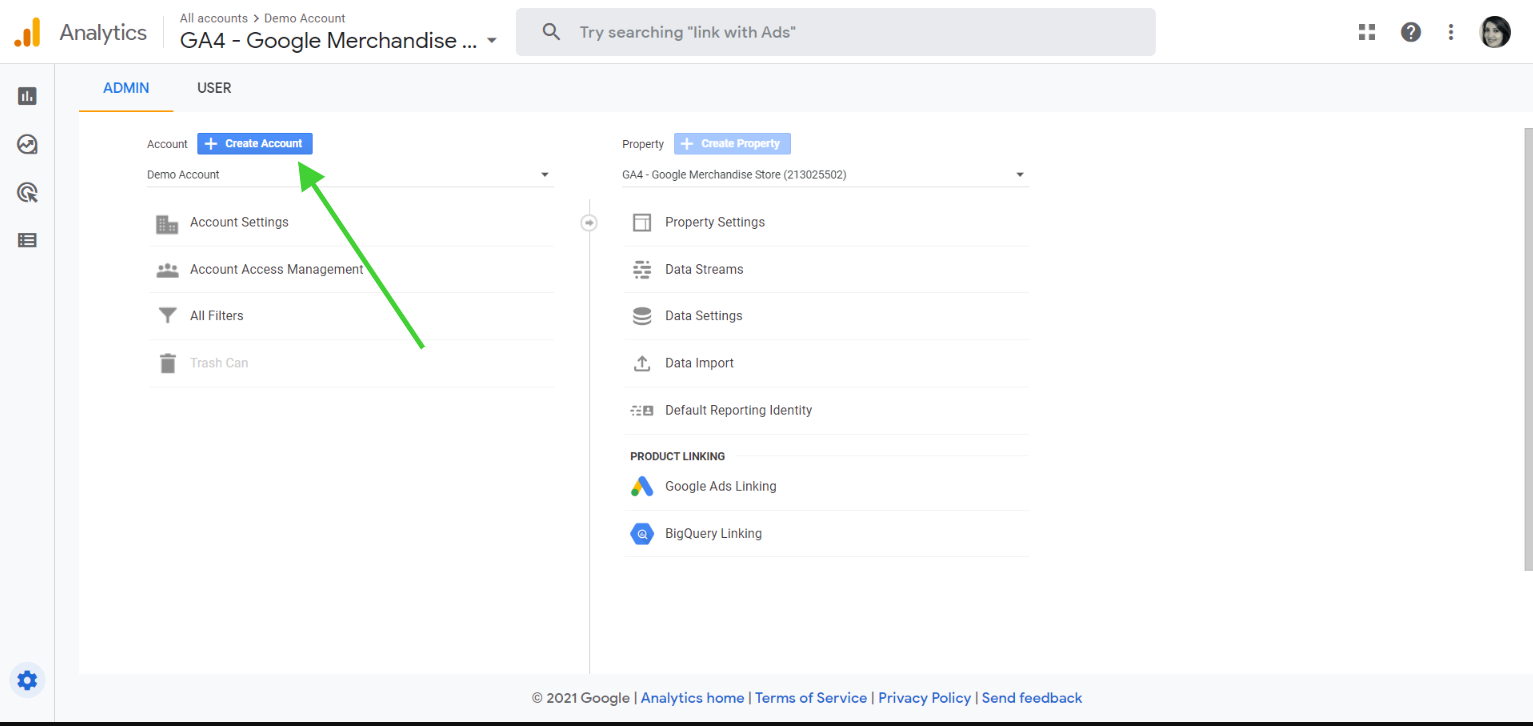 2) Click "Create Property". Next, enter the information for the account, and select the following settings: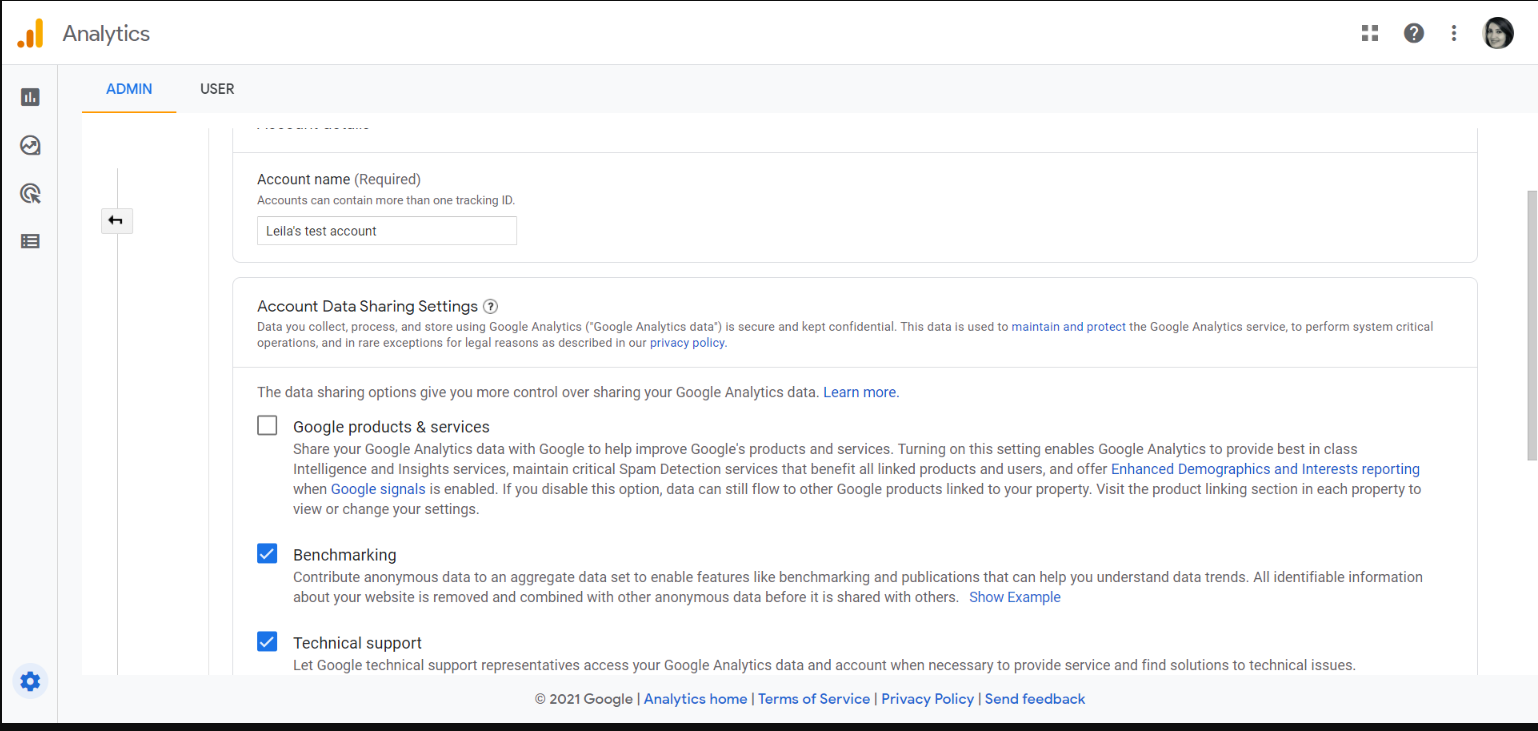 3) Select "Show Advanced Options"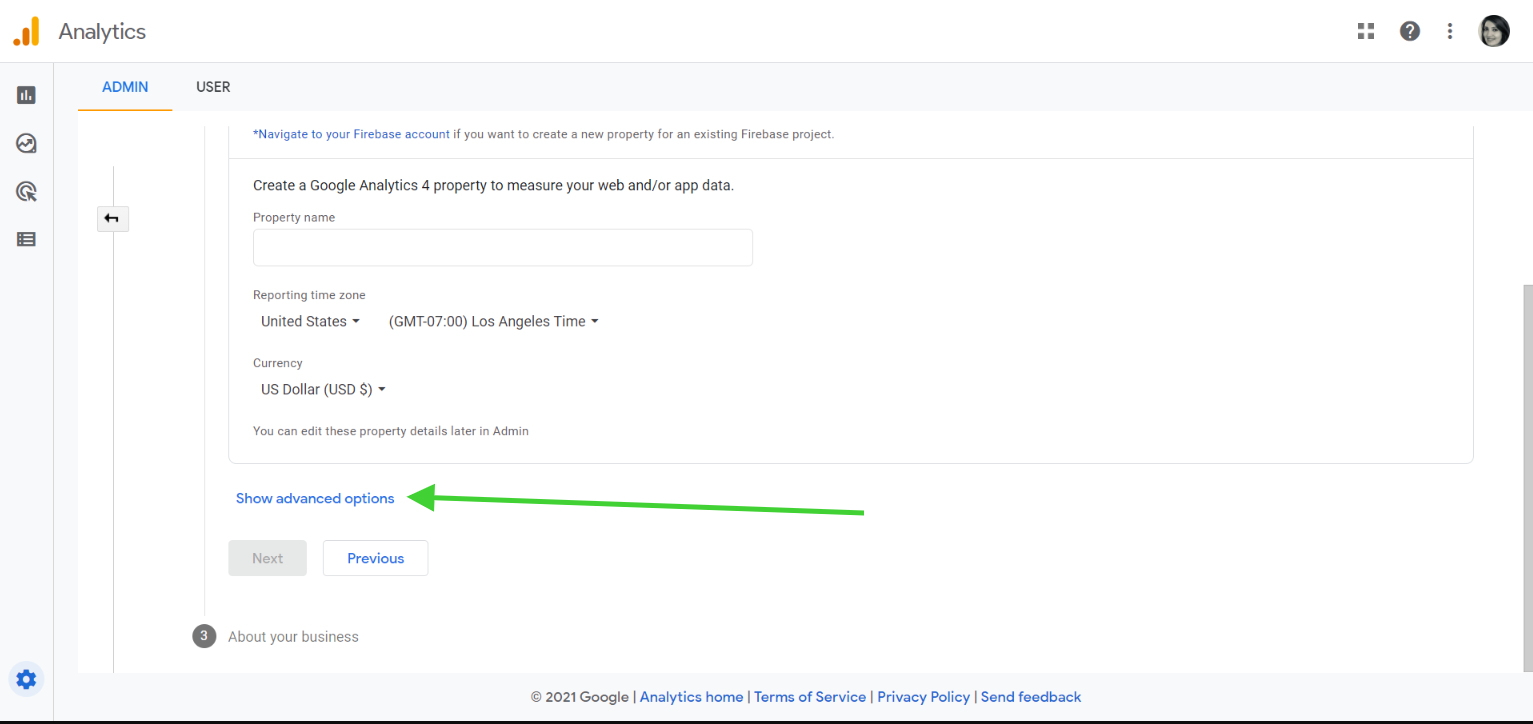 Next, turn on the switch for Create a Universal Analytics property. Then, turn on Create a Universal Analytics property only.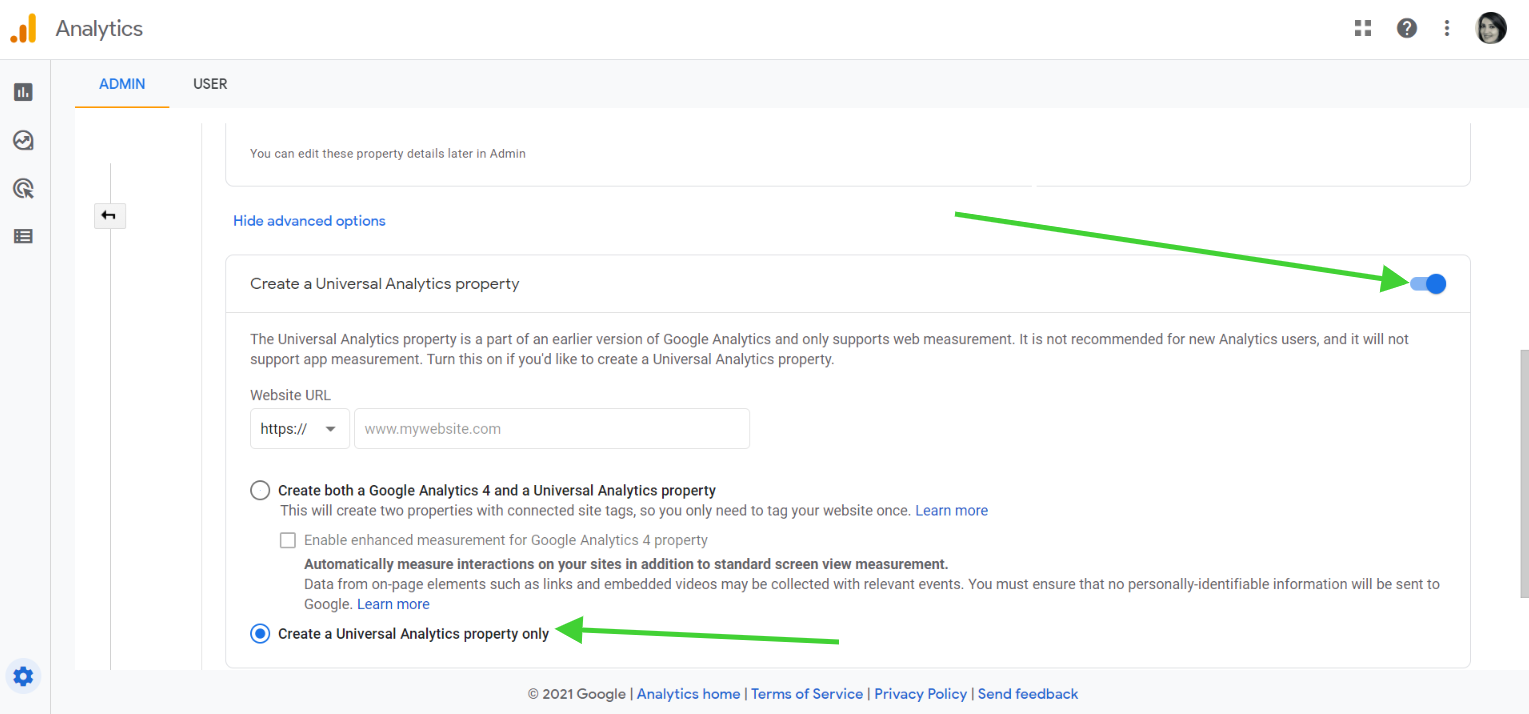 4) Now, you should see a Views column associated with your property, as seen here: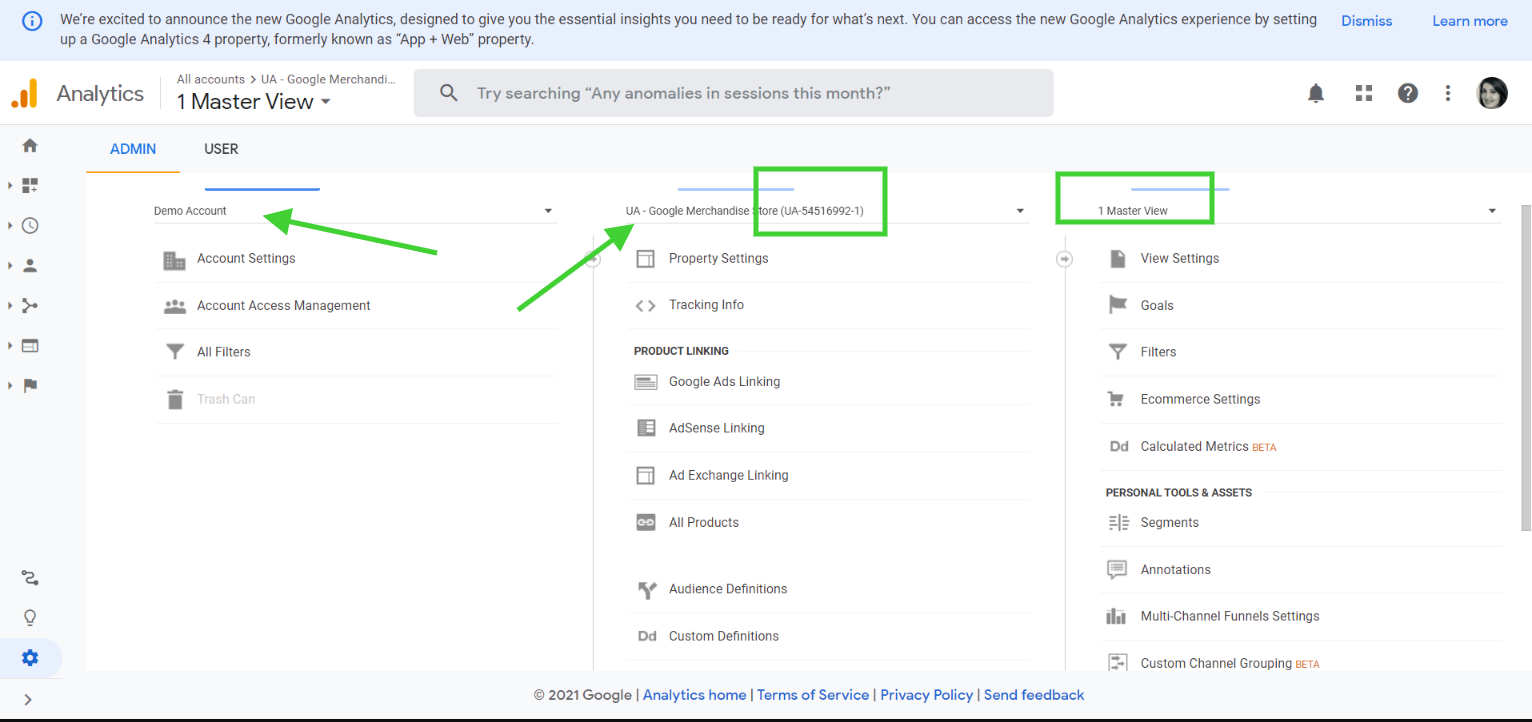 Once you have completed these steps, please try connecting your Google Analytics account in the Business App.
For further questions, please reach out to Support on Demand at support@vendasta.com.